I don't know about you guys but I think Christmas Eve is far better than Christmas day!
It's just so magical. Everyone is happy. Everything is ready.
Everything feels good and excitement is in the air!
Christmas Eve CamRanger shot in front of the Christmas tree!
Look at that crazy crew!
Merry Christmas! Can you tell how excited the girls are? Look at those big smiles?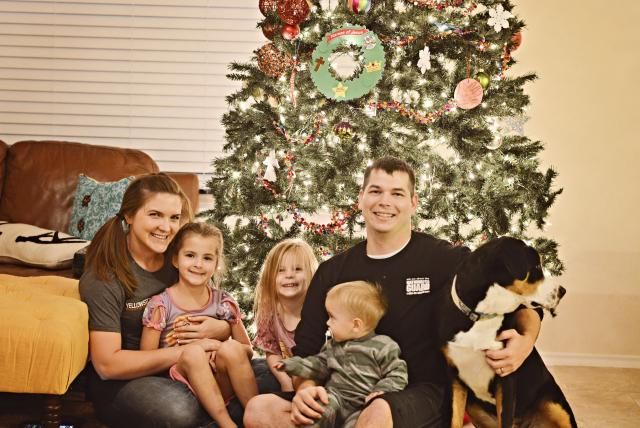 After reading the Christmas story from the bible, talking/acting out the baby Jesus story, and reading the Cajun night before Christmas, the kiddos got to open their Christmas Eve gift.
Robes and Slippers!!!
Bunnies for Rachel and Unicorns for Maggie!
And Luke was already in bed. He was DONE! haha!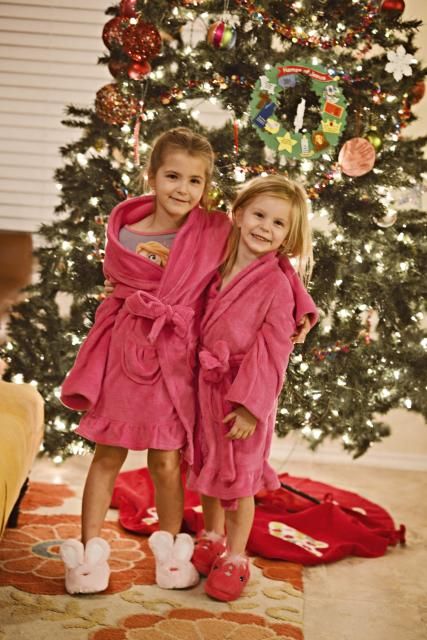 And then the kids finally went to bed and Tyler and I watched a Christmas movie and set up for the big day!
Being a parent is the BEST THING EVER!!!
Look at that beautiful set up!
So blessed.
Merry Christmas to all till' I saw you some mo'!
haha!