I spotted a Rebel Race advertisement on facebook at the beginning of the summer and couldn't wait to try another mud run. After all, they are my favorite.
And guess who else came to run the big race? The Binghams!!! Cheylee is one of my very best friends of all time and I can't tell you how good it was to see her. It was like a breath of fresh air and a flood of memories from Aggieland all at once.
Dave is training for his big Tough Mudder coming up and us girls were just having a good ole' time. Thanks for coming up to Dallas!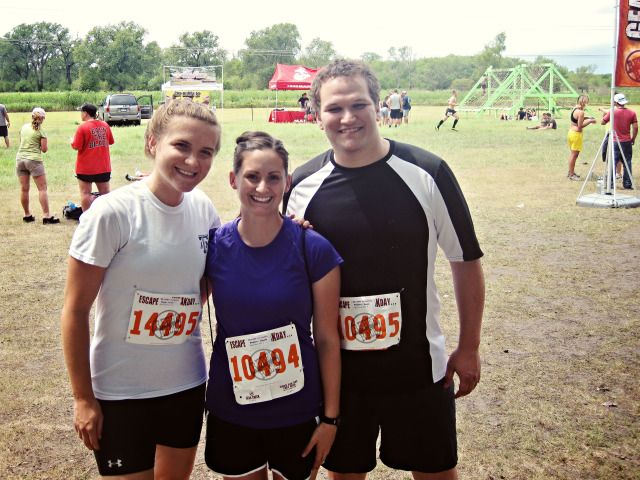 We ran the 15K/9 mile course, and boy what it fun! When I signed up I noticed that the start time for the race was 3 p.m... that's bizarre? 3 p.m. in August in Texas? Did I really read that right? I guess I did. Better hydrate or I might die.
Luckily it was a freak day in Texas summer history! It was cloudy and cool all day. By the time we finished the sky had turned black and I knew we were in for a down pour!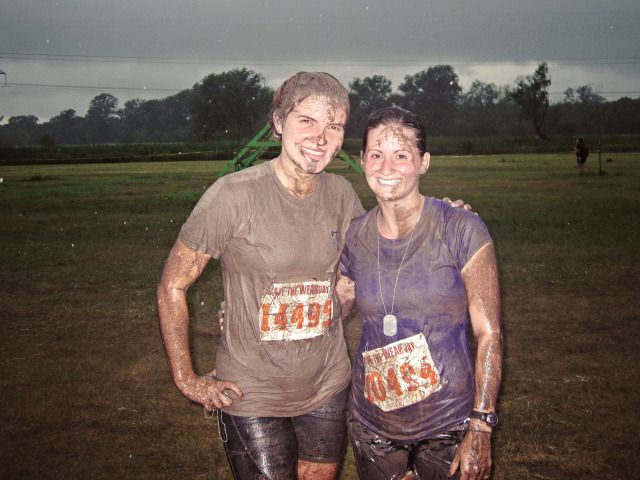 And we were right it did pour!!! It was cold, the wind was blowing, and all our stuff got wet! Poor Cheylee ended up with a cell phone fatality. We tried to get all the mud off, and then made a dash for our cars. I found mud in my ears a week later! haha! Gross, I know. It sure was worth it! After making it to our cars and putting a "fresh" t-shirt on, we found a little hole-in-the-wall BBQ joint down the road. It was delicious, and the company was unmatched.
I can't tell you how badly I needed to dive into a mud pit, hang with good friends, and eat a BBQ sandwich.
Now that's what I call therapy. I'm ready for another one!