My little brother was in town not too long ago and we were sitting in the living room one night trying to figure out what we were going to do when it hit us!!! Seriously, it hit us at the same exact time!
Wanna go to Dessert Gallery?
Heck yes I do!
It's about 35-40 minutes away, but it's well worth the drive. It's even worth a blogpost...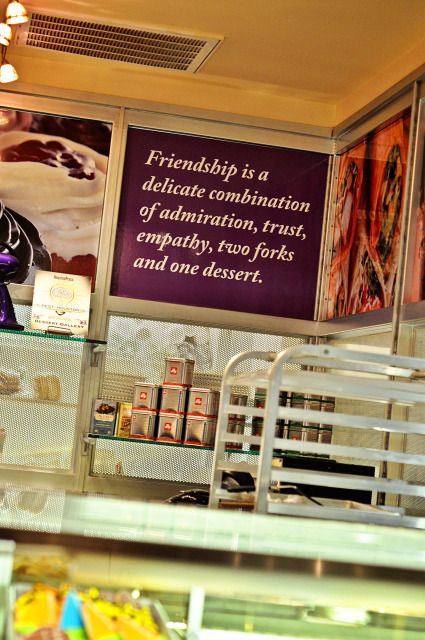 Dad happened to be downtown working his extra job that night, and came by for a small smackerel.
Yes! Good times.