Nana and Pop took the girls and I to a fun little waterpark/pool last month. It was a blast and the girls absolutely loved it! I considered moving to The Woodlands just so that the girls and I could go to this pool every day.
Yeah, it was that awesome.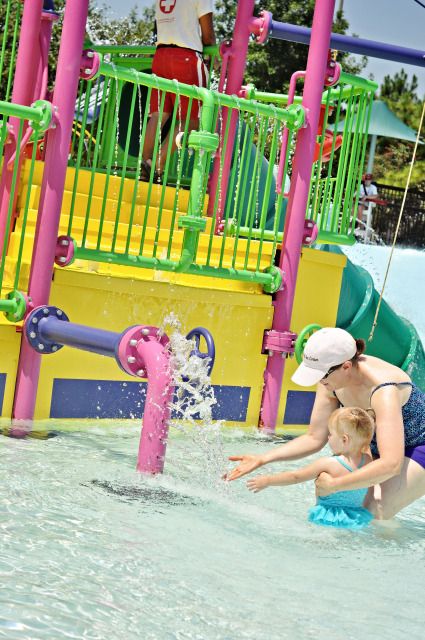 It wasn't too big or fancy; it was just right. Maggie could not get enough of the slide.
So I'm going to warn you now, brace yourself for lots of slide pictures...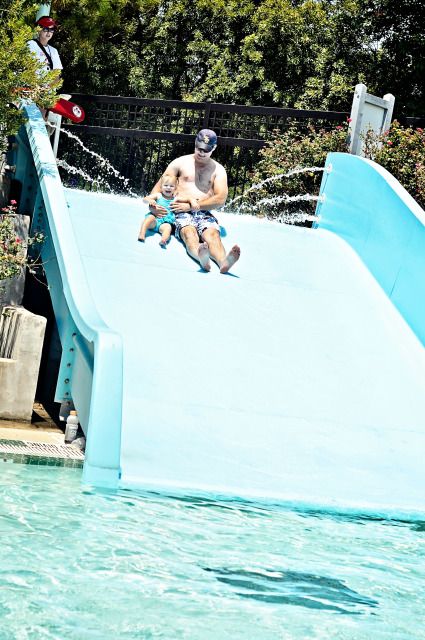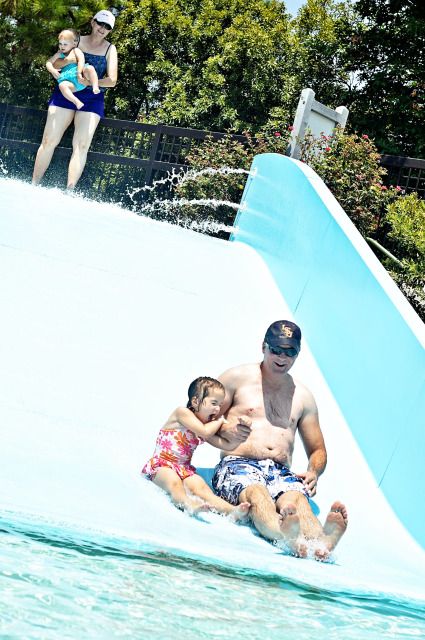 Whew! She went all the way under... She's been funny about going all the way under since the beginning of the summer... I wonder how she's going to feel about it this time...
Oh no! Just what I suspected... goodness gracious, One day she's Miss Dare-devil and the next she's as fragile as a flower... It was a flower sort of day...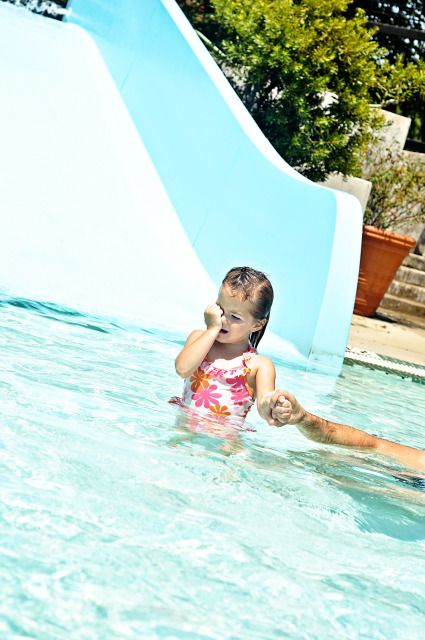 Maggie was definitely in a dare-devil sort of mood...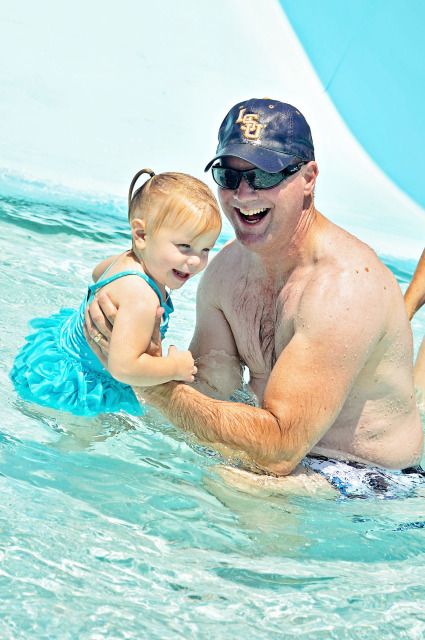 Maggie's ready to take her post, all she needs now is a whistle.
What, you're not sure about this idea? Don't you trust the Magster? hehe...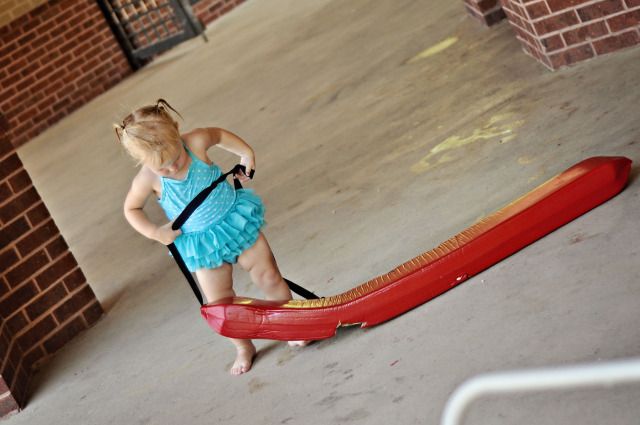 Yeah, I think playing suits her best right now. Gosh, we had so much fun. I mean look at this face!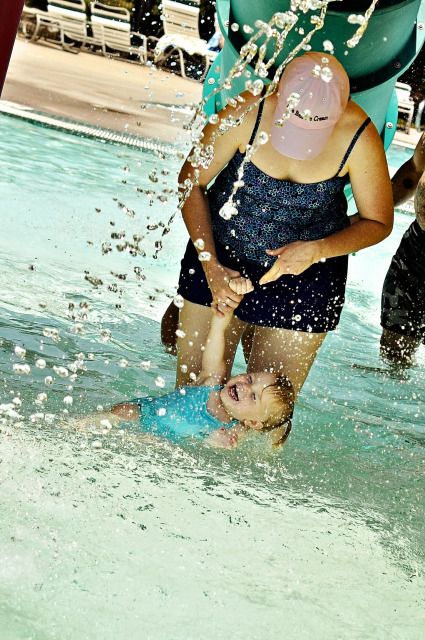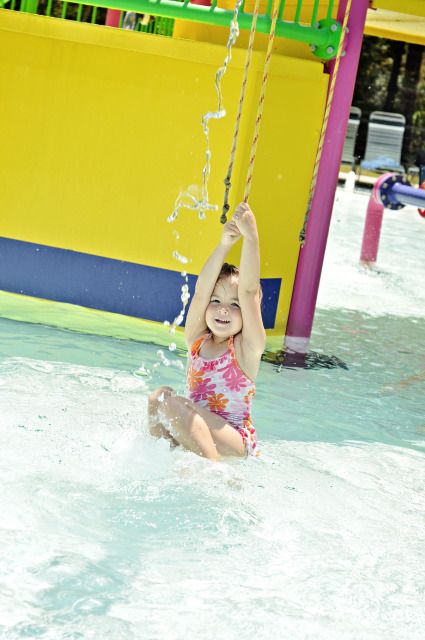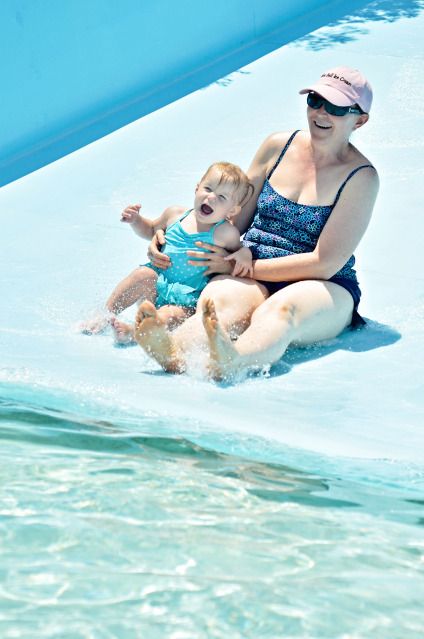 One of my favorites, big splash!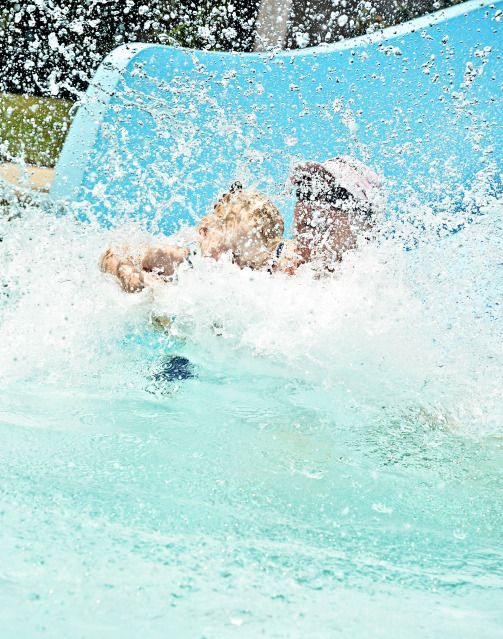 Seriously, stop growing! My baby is getting too big! At least she's still got those thighs! haha!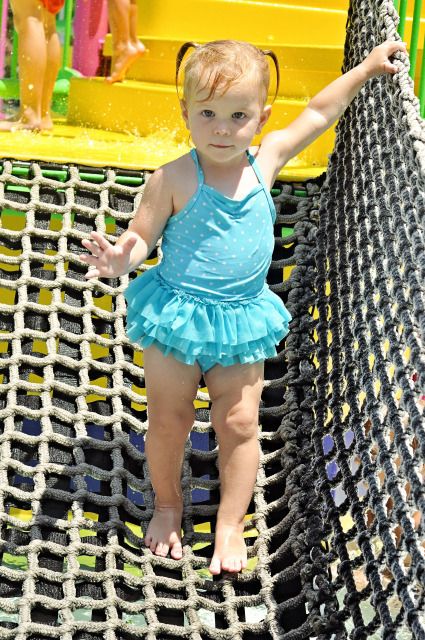 Another favorite... splashing pictures are just awesome.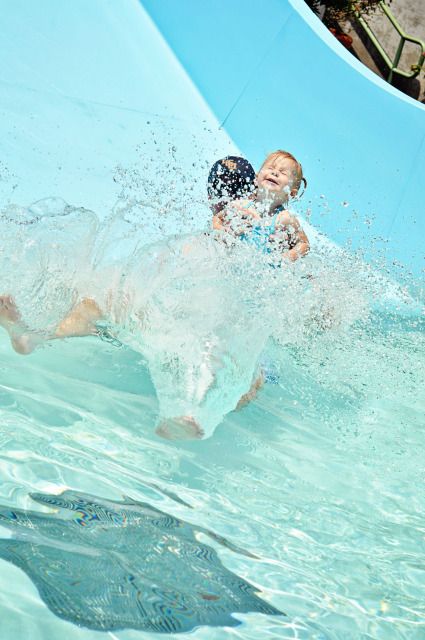 There are some things that make 100+ degree weather bearable, and that pool was one of them!
It was a perfect way to spend a Saturday afternoon. Thanks Nana and Pop!