"We all got a hillbilly bone down deep inside,
no matter where your from
you just can't hide it,
when the band starts bangin and
the fiddle saws,
you can't help but hollerin, YEEHAW!"
-Blake Shelton


Can you tell which one is Tyler? He sticks out like a sore thumb with that camo hat on backwards and those blacked out teeth! haha! This picture is hilarious!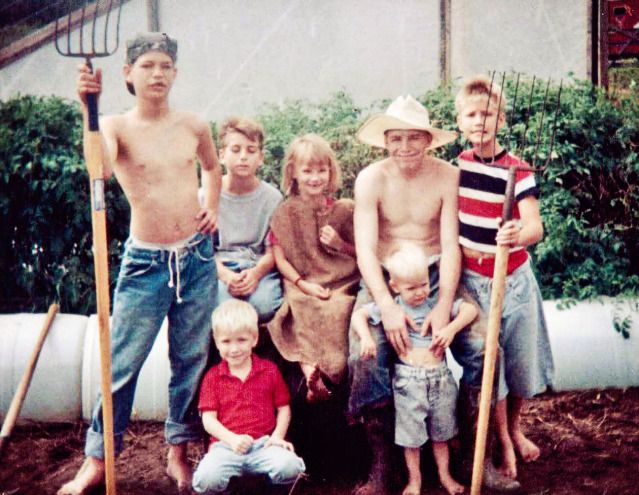 The Payne family is the best example to me of what it means to work hard for what you have. They bought a small "fixer-upper" home (which is a gross gross understatement), fifteen acres of land, and sought out to make it their own. After twenty years of raising ten children and teaching their eight boys to work the land and build homes, they are proud owners of two beautiful homes. And if there's anything the Payne's know how to do best- it's how to embrace their hillbilly bone. YEEHAW!