The girls and I made Lava Lamps a few weeks ago. I can't tell you how much I love pinterest. So many ideas, so little time! I've decided I better start doing instead of just pinning! haha!
So, we did it. We made some homemade lava lamps.
Super simple. Super fun.
That's it! Now fill the bottle half way with oil and half way with water, leaving some space at the top. Then add 10 drops of food coloring. And lastly, drop in some alka seltzer.
This could have kept her entertained all day! We used up two whole boxes of alka seltzer!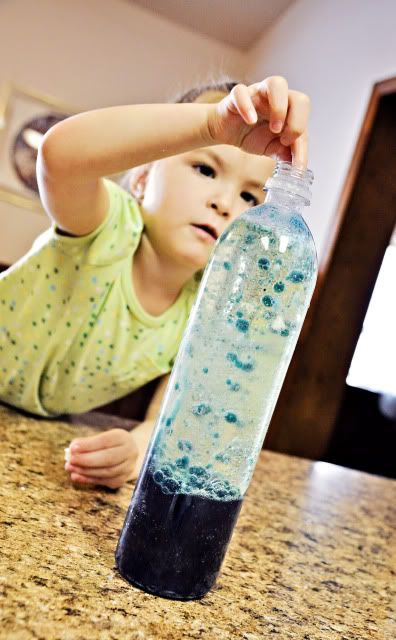 Sweet Maggie saying "thank you!"...


It was way past naptime. Can you tell?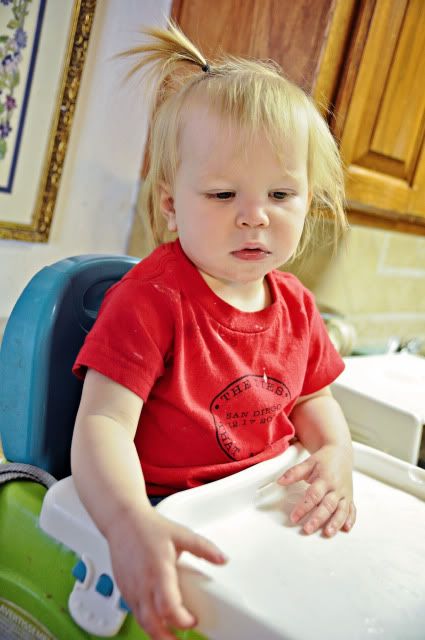 "Okay Mom, I've had it! Where's my plug? Get me outta this thing!"
Man, that scowl...


fascinated...


So fun to watch...
My favorite part was getting to say- "We made Lava Lamps today!"
Yeah, we're cool.