We decided to go to the zoo on Rachel's birthday. Have I told you how much I love the Fort Worth Zoo? It's perfect- shady, the animals are usually out, and it's just the right size. The girls and I have season passes. Plus what Wildlife girl doesn't love the zoo? Rachel and Maggie can never get enough!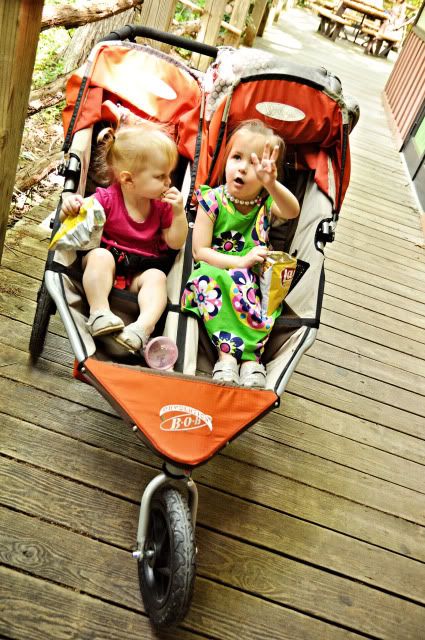 It was a beautiful day for the Zoo. We went out to lunch and then headed home. But instead of taking naps- the girls played Ring Around the Rosie. Wow! It was hilarious! Maggie couldn't stop laughing!
I don't know if you can tell but she is still laughing in this picture. In fact, I don't think she's even breathing! haha!