It's time to play a little catch-up! The girls had two Easter egg hunts. One put on by the ward, and the other for FHE. I'm not incredibly proud of these pictures, but oh well it's been documented. Sometimes you've just got to get 'er done.
The ward Easter egg hunt was over in about thirty seconds- seriously, no joke. Those egg's were gone like that! Rachel was quick enough to get a few...


Go, Go, Go!!!


Maggie didn't know what the heck was going on, but she sure liked it...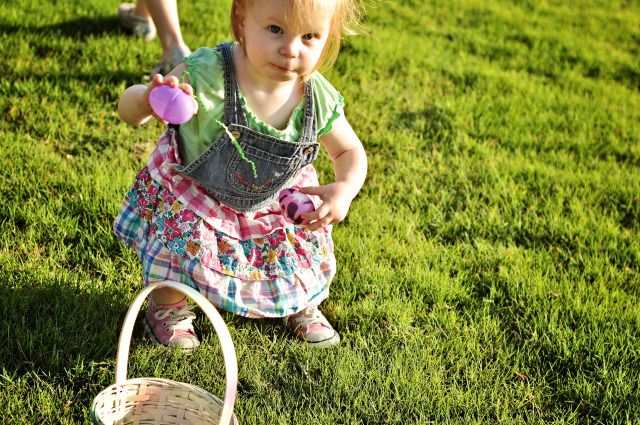 I asked Rachel, "What's inside your eggs?" She replied, "Baby chicks of course."
To her surprise it was candy instead!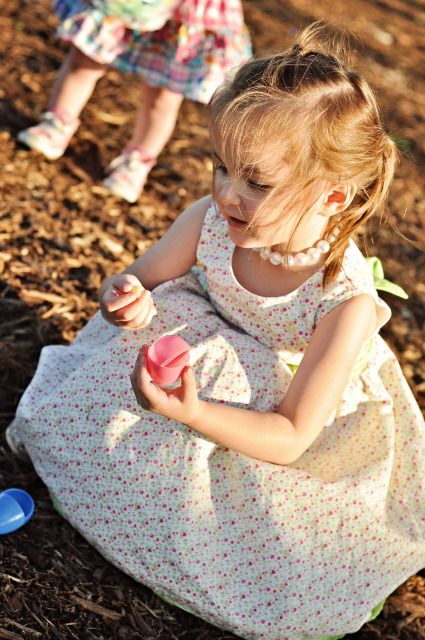 FHE time...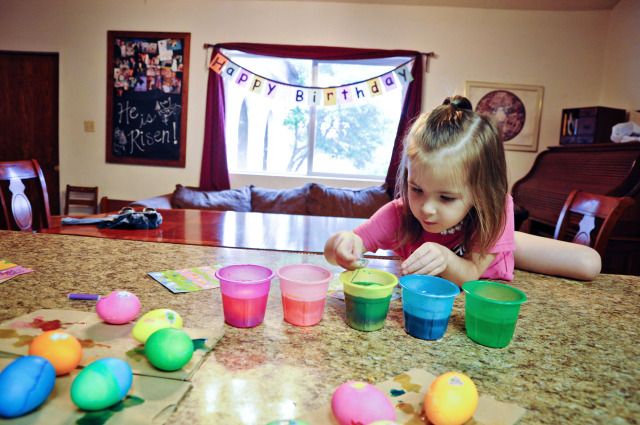 I loved watching her dye her eggs. She was extra careful with the pink one.


Maggie starting to catch on to this whole "hunt" idea...


Whooo!
"Look at me Mommy!"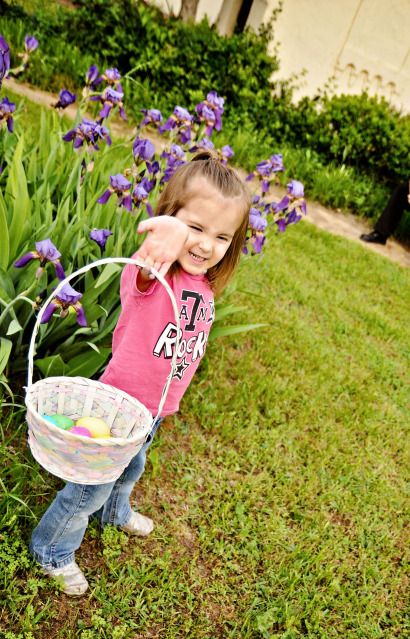 We hid the eggs about 3 or 4 times before we called it a night...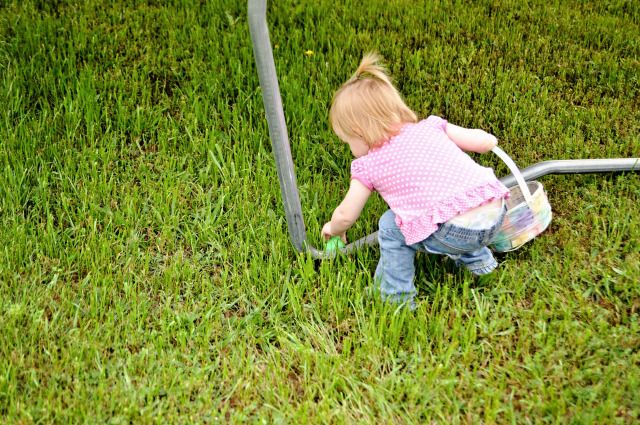 Feeling good. I got this Mommy.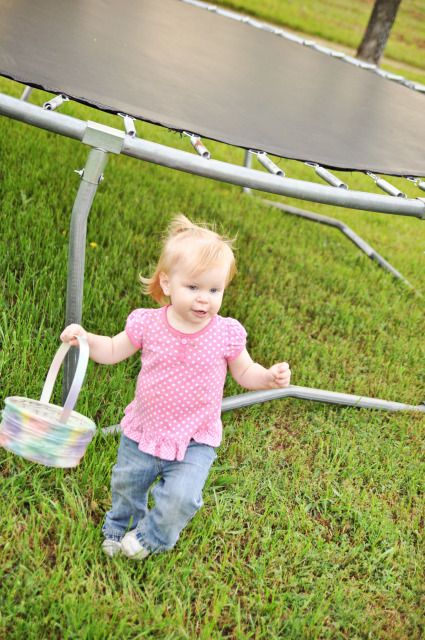 And the very last egg...