Birthday girl picking at the food with each leg on a different stool... and she still wonders how she could ever fall! haha!


Digging in!!!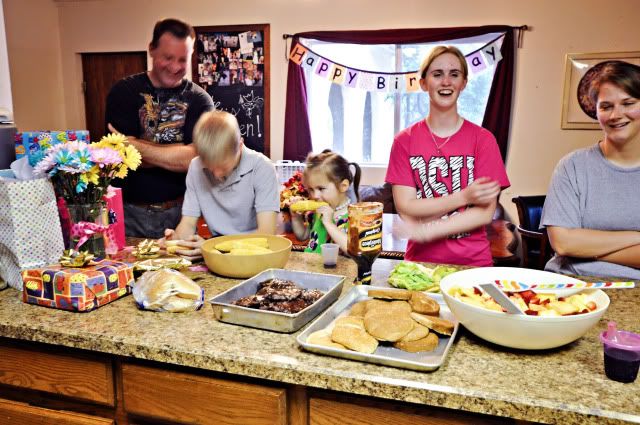 Oops! We forgot to pray first!
"Pop will you please say the prayer?"
It doesn't matter who is called on to say the prayer Rachel starts praying before anyone else gets a chance. And no one ever stops her. We just say two prayers instead! haha!
She makes me want to be a better person. I love that girl.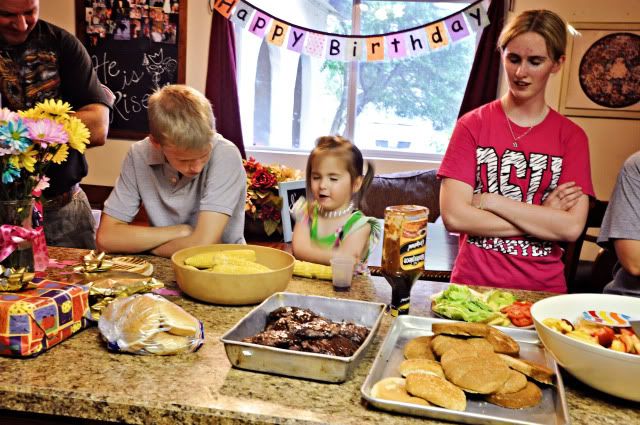 The CAKE!!!


Adding the butterflies...


Happy Happy Birthday Rachel dear!!!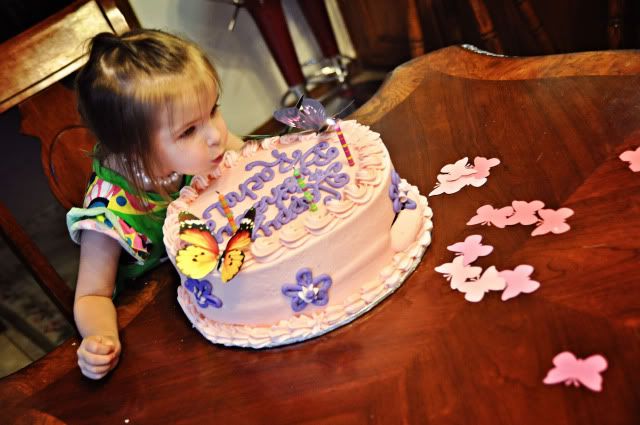 She was a expert candle blower this year! I was impressed.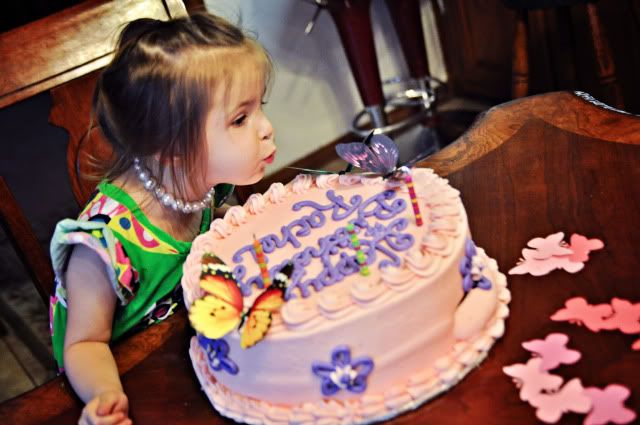 No one try to help her with those presents. Trust me, she doesn't need any help. I tried.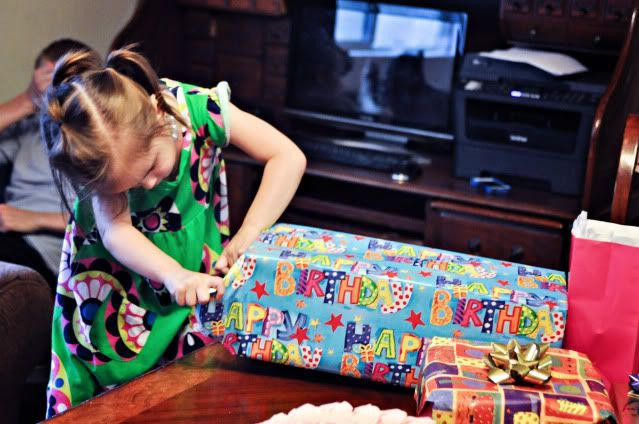 She liked her new princess doll...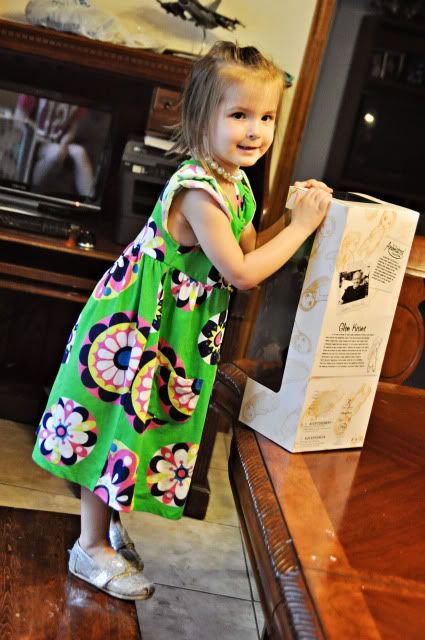 And sunglasses!!! We've already lost and found those things like 5 times! I'm considering attaching them to her somehow.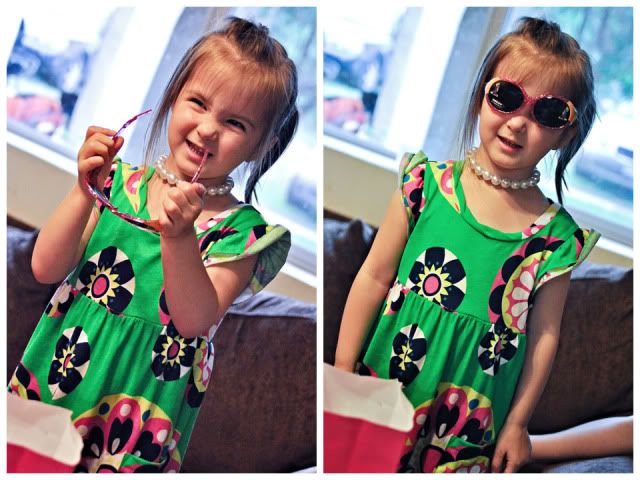 Maggie decided to help herself to the cake during the present opening. I'm pretty sure we were all thinking the same thing, however Maggie was the only one who could get away with it.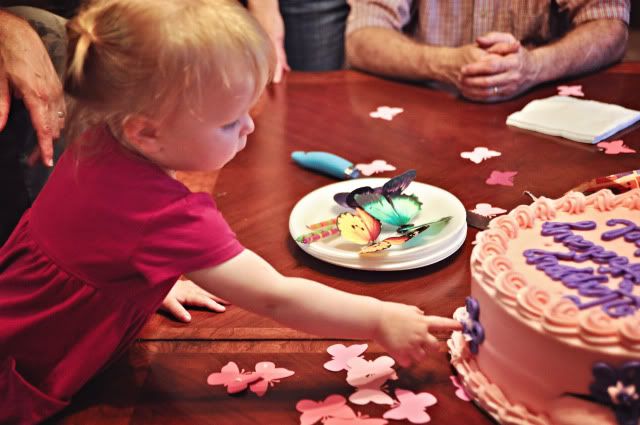 ooooo... a backpack! with lots of books! Yes!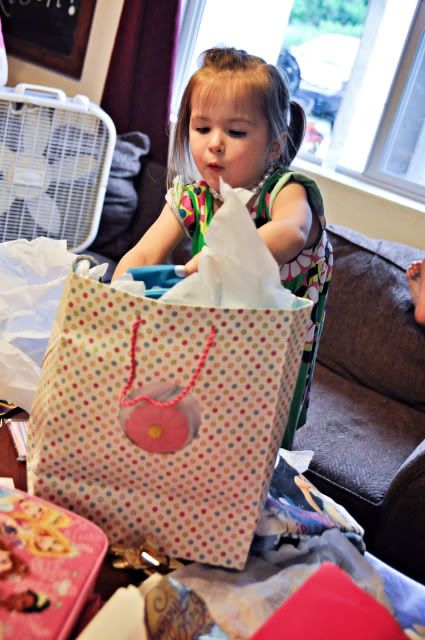 And Miss Maggie finally got her piece of cake... It was seriously the best chocolate cake I've ever tasted!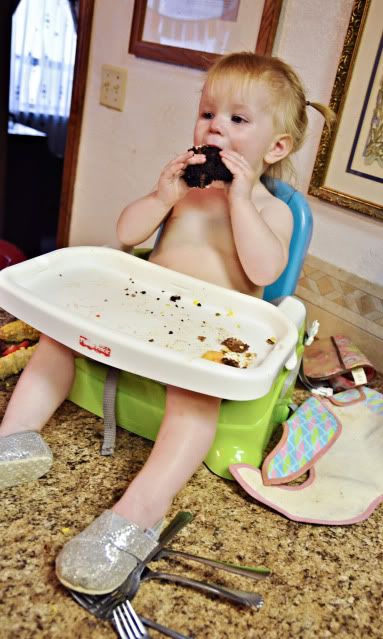 Who's birthday is next? MINE! I'm thinking orange and yellow balloons... haha, just kidding. sort of.