I had a good time decorating! Balloons, puff balls, butterfly garland, and streamers!!! Yes!!! I love birthdays! Here we go! Right before we opened the door to the girls room...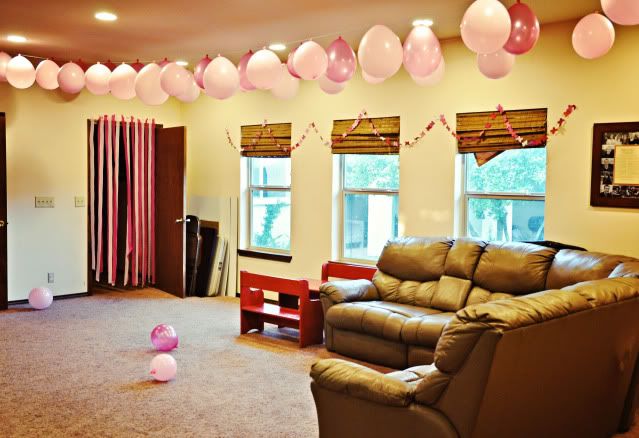 Nana and Pop surprised Rachel and were there the morning of her big birthday day! She was so happy to see them! Me too!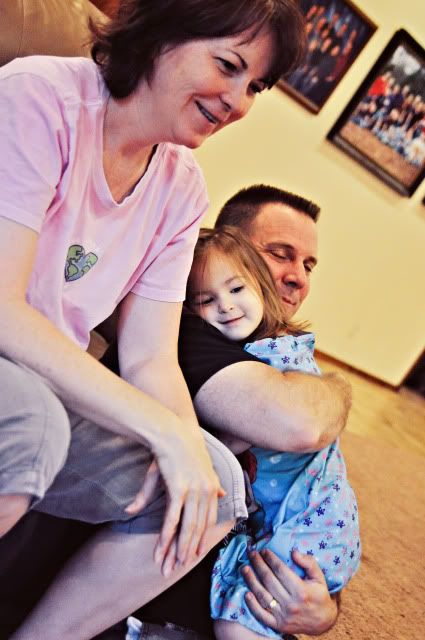 The streamers were a hit! And certainly didn't last long...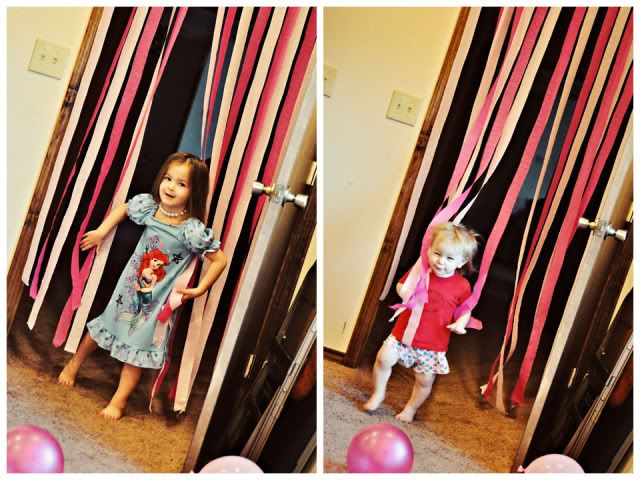 "No Maggie! Don't mess them up!" I think Maggie enjoyed them the most. hehe...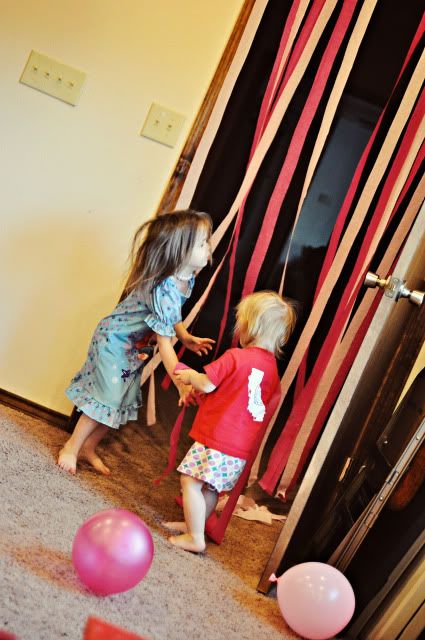 Balloons!!!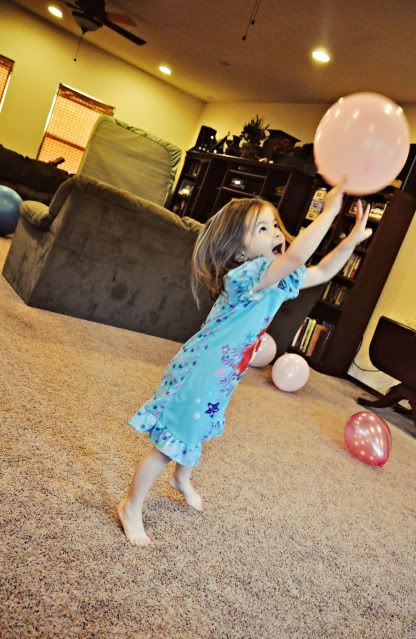 She was so excited that she started showing her grandparents all her "tricks"...


The CAKE. There is a story behind this cake- Pop told Rachel about a month ago that if she went poop in the potty he'd get her a big pink cake!!! As soon as Rachel pooped in the potty for the first time she immediately exclaimed, "Pop get me a big pink cake now!!!". I told her he sure would. It so happens that all of this week down about a week and half before her birthday. So this isn't only a birthday cake, it's a poop cake!!! hahaha! And I tell you what- it was beautiful and huge and sparkly!!!
Here's Rachel getting her first gander at the cake...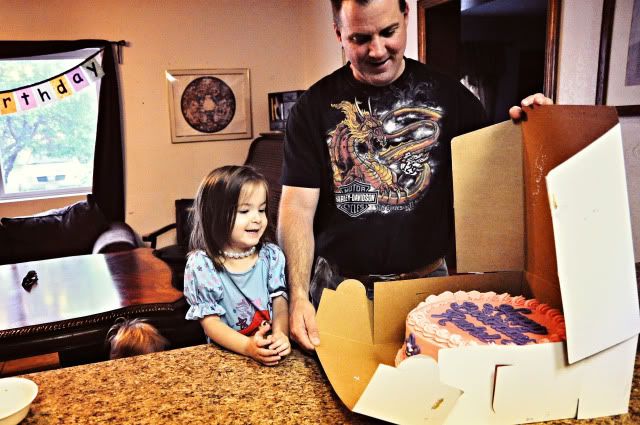 Pursed lips translates to... very very very very pleased.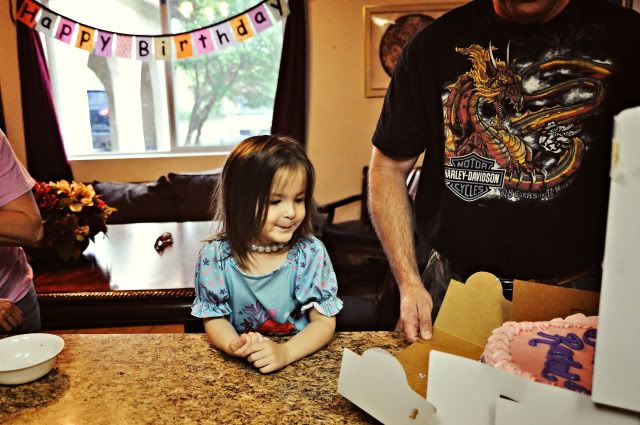 The big THREE!!!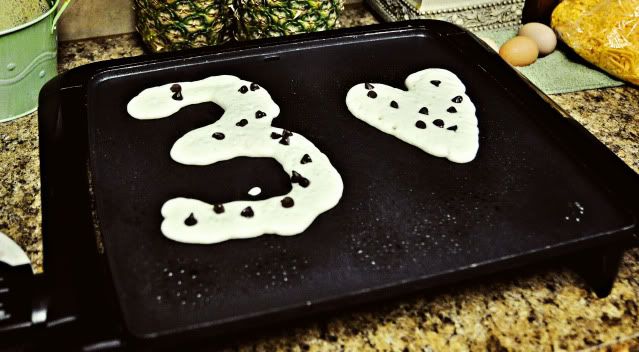 Birthday girl in her special streamer chair! (which also didn't last long. Like I said, Maggie had a good time too! haha)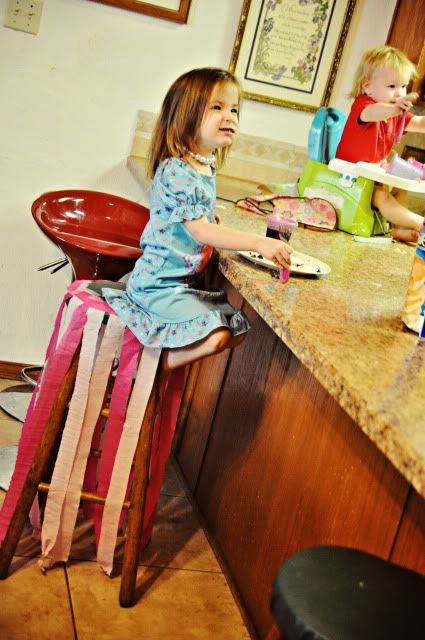 No messing around when it comes to pancakes! Like a tiger!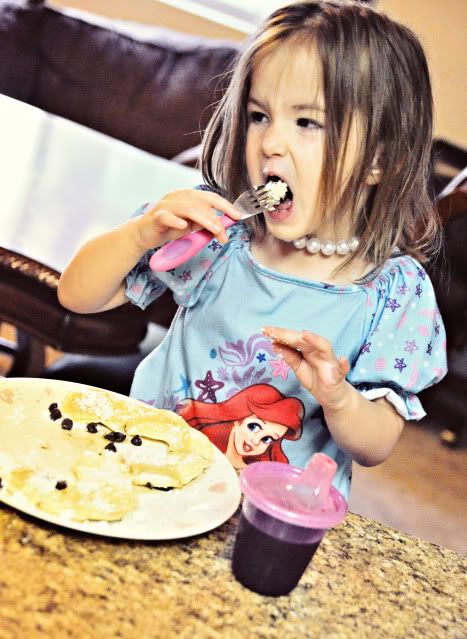 More to come!