So let me paint a little picture for you right now. Tomorrow morning I will be getting up at 4:30 to get ready for our flight home. Nothing is packed yet and I'm watching the Olympics trying to forget about all the things I've got to do. Yuck. Packing is the worst.
Then I realized I haven't done my "Where I Come From" post for the month so here we go... (anything that means I can put off packing just a little bit longer! haha!)
I've been visiting my amazing Aunt Tricia for the past two and half weeks! It's been a dream, but I'll be getting to that a little bit later.
During my stay I found these pictures...

The Barrow kids... Look how little we are!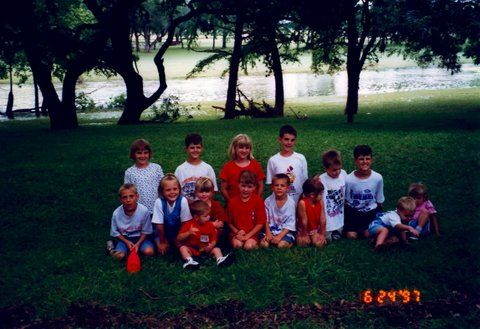 Growing up I always looked forward to the times I got to spend with my cousins. We really are so close and it makes me sad sometimes how spread out we are now. They are all such incredible people.
I still remember that breakfast at Lost Maples- those pancakes were ginormous!


At the Astros game...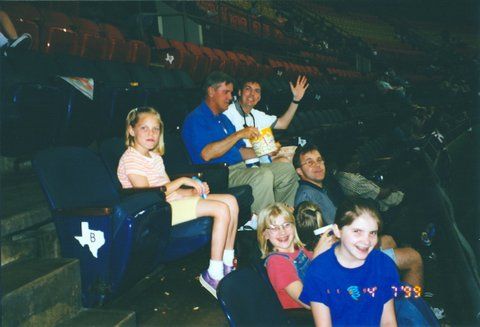 Eating crawfish while the rest of my cousins were most likely having crawfish races on the levee! hahaha! Do ya'll remember that? I do. By the way I just have to mention that that shirt I'm wearing I pretty much wore at least two times a week. I loved that thing.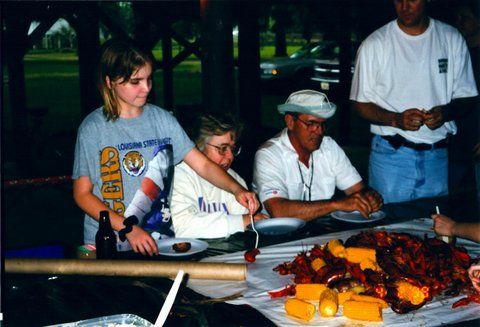 More baseball... what can I say? This family loves baseball.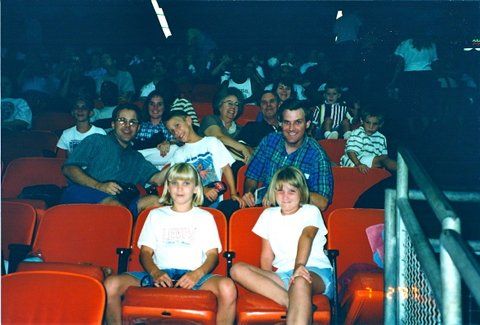 This picture cracks me up! I so remember this! Look at all those crazy boys and their IBC root beer!
This is the good stuff. I'm pretty sure our childhood couldn't have gotten any better...