Our first day in Colorado was spent at a little carnival up in the mountains. It was perfect for little kids! As as matter of fact, all the rides were for little ones. Maggie really liked the banana peel ride...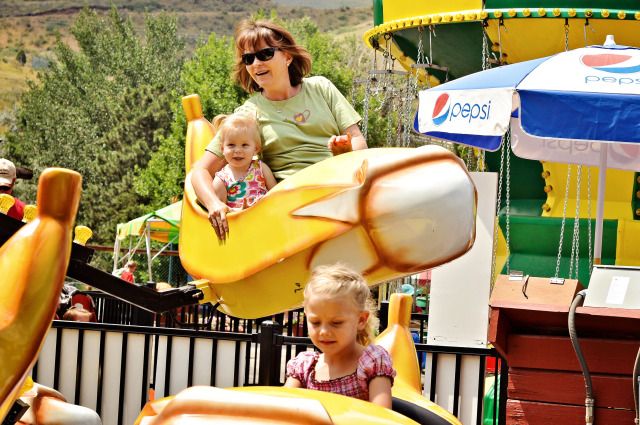 We rode that one several times...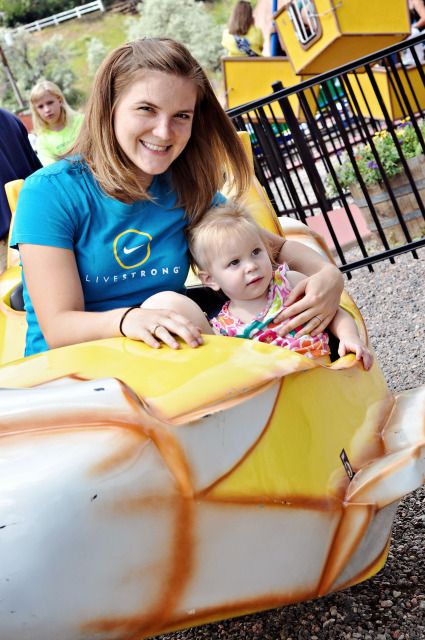 Rachel and Kristen ready to swing!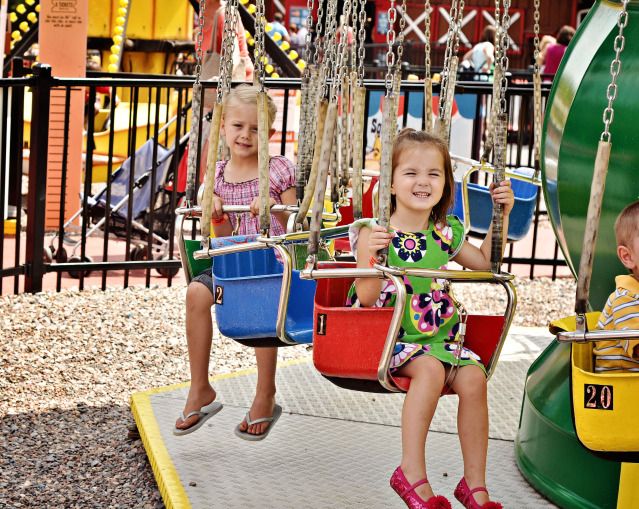 Rachel was totally in her element. She loved all the rides!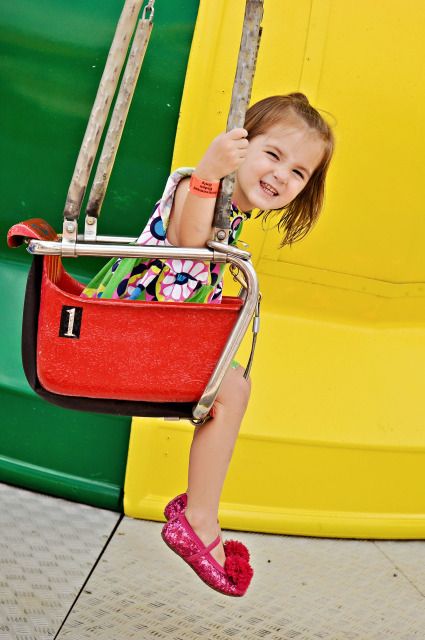 I think Pop's shoulders count as a ride, don't you?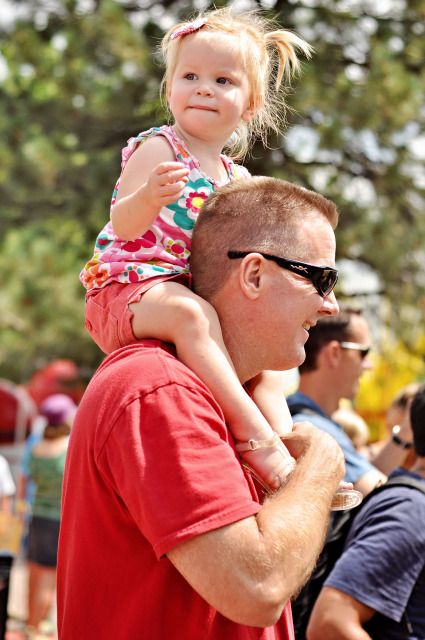 The guys enjoying the view...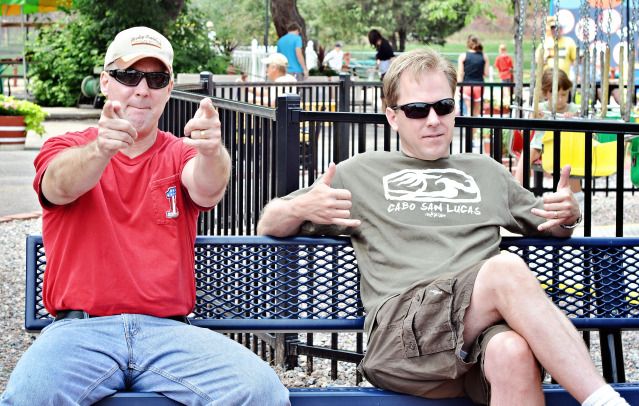 Except for little Rachel, I think all of us were feeling the altitude...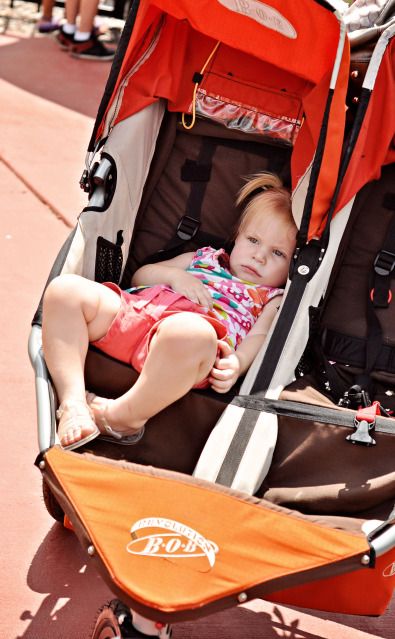 Yeehaw! They're ready to ride! Did I already say that Rachel was in her element? Because it's true. She didn't seem to get scared at all...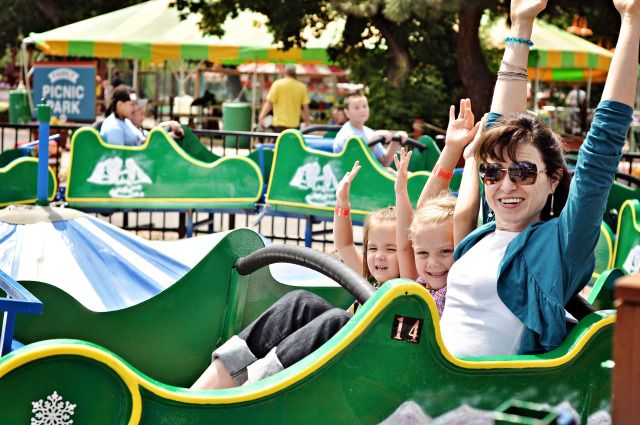 Gig'em Aggies (at least that's what Rachel was saying...haha)


Maggie! Look here! MAGGIE!
yep, no luck... those rides were just way too enthralling...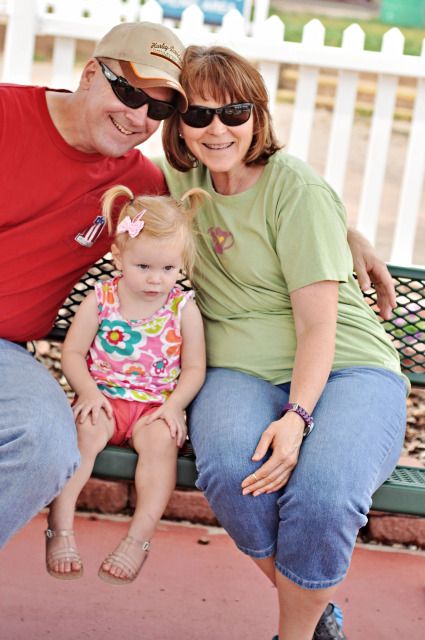 No hands!!!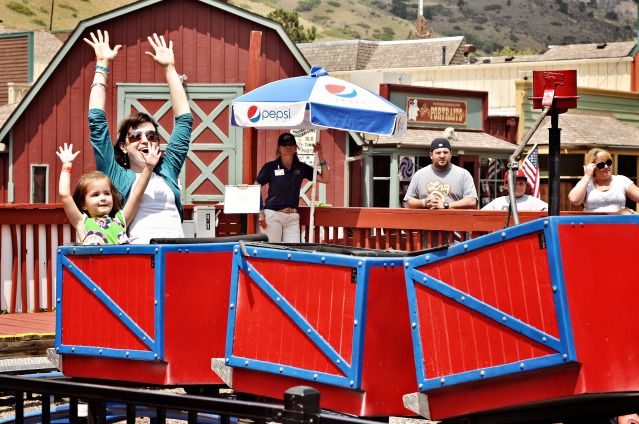 Mommy and Maggie...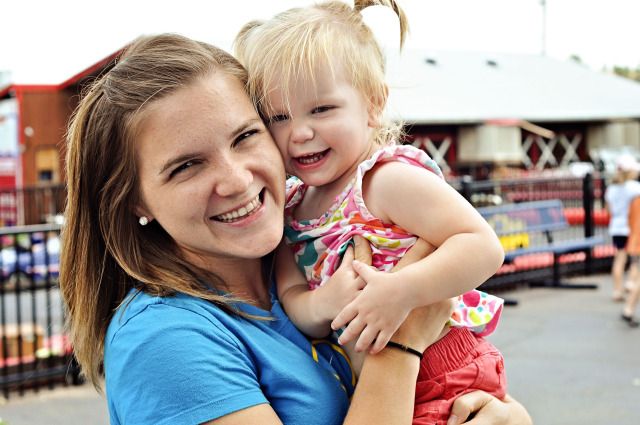 Up on the Ferris Wheel! The girls and I had a blast up there!!! Can you find my feet?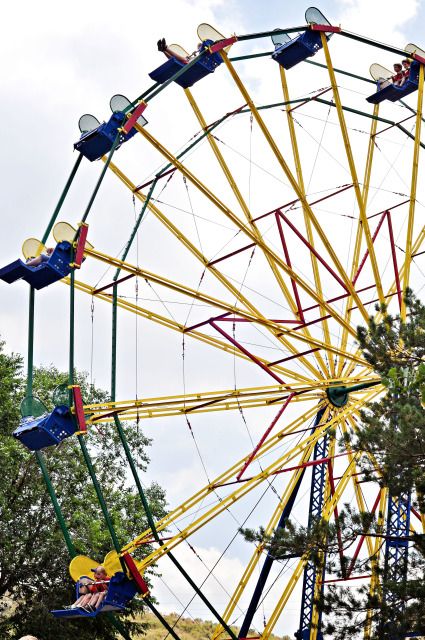 This one was FAST! Look at them go!


Here comes my favorite ride of the day! The Alpine Slide!!! Whoo! It was awesome!!!
For those of you who have no idea what I'm talking about, because I had no clue what the heck it was- It's basically a huge slide were you slide all the way down a moutain...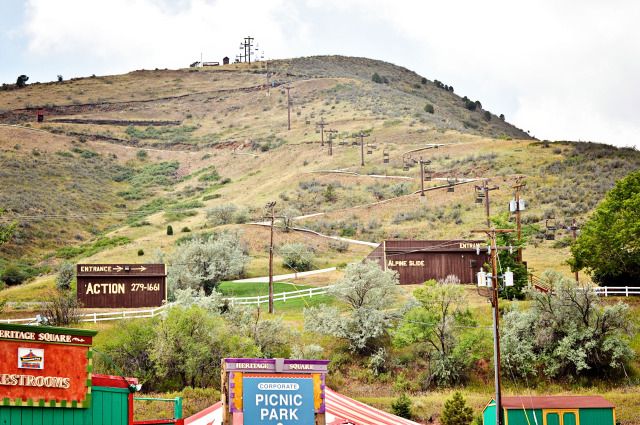 First you have to ride up. See Rachel and I up on the ski lift? Up the mountain we go!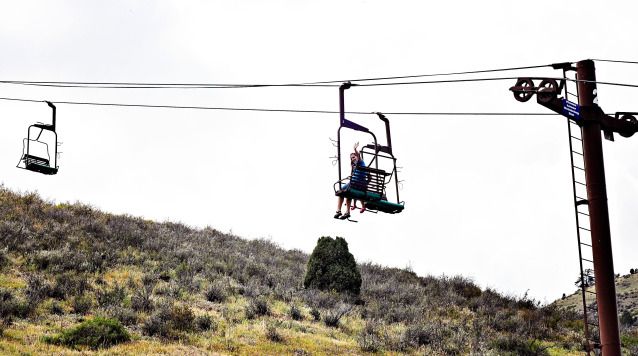 And down the slide! Seriously the coolest thing ever! I loved it!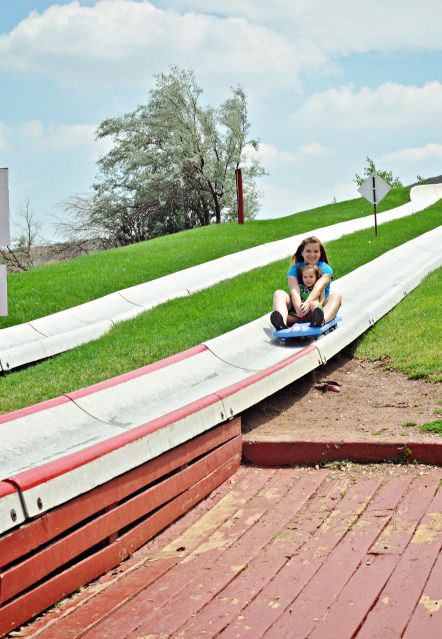 haha, this picture cracks me up! Look at Nana and Maggie over there...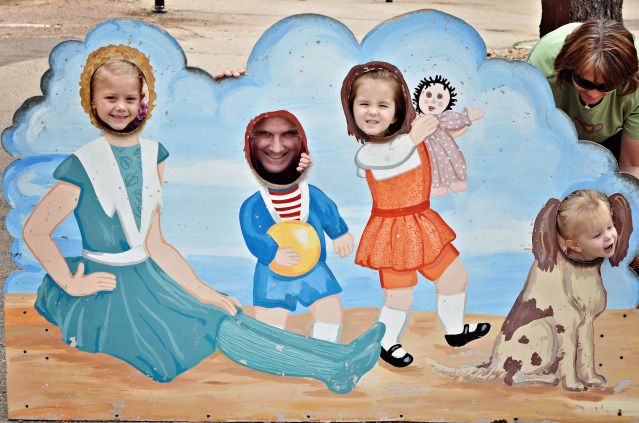 The girls were seriously pooped and feel asleep the moment they got strapped in their car seats. So, we decided to go for a drive up in the mountains while they enjoyed a nap. It so happened that the Buffalo Bill's Wild West museum and grave were near by, so we stopped to check it out. And there it is...


I had a small peaceful moment to myself as the girls were sleeping in the car and everyone else was visiting the grave or hitting the restroom. It was nice to just look at the mountains for a moment. I love the mountains. Looking at them make me want to strap on my pack and hike them. I could stay out in the mountains for weeks. One day that's just what Tyler and I are going to do. We're going to hike those mountains together.
And just like that- I'm in love with Colorado.