This was a first for both Rachel and Maggie! We have gone bowling before, but they never had this cool bowling doobadaber that you see here. That thing rocks. As you can see by Rachel's face, bowling means serious business.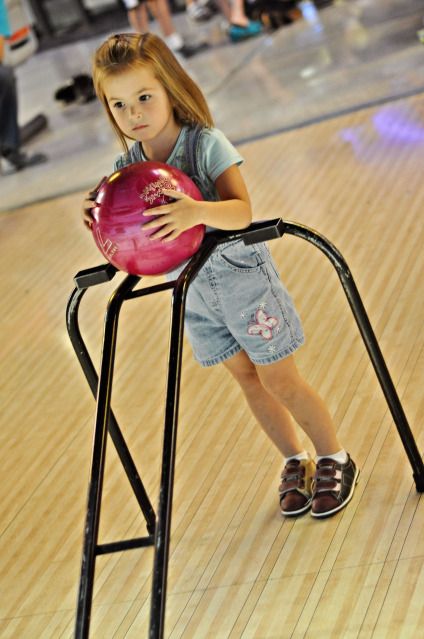 She was hiliarious to watch! She had to carry the bowling ball by herself, and we had to constantly stop her from going during someone else's turn. I had a difficult time trying to catch a good shot... she didn't waste any time!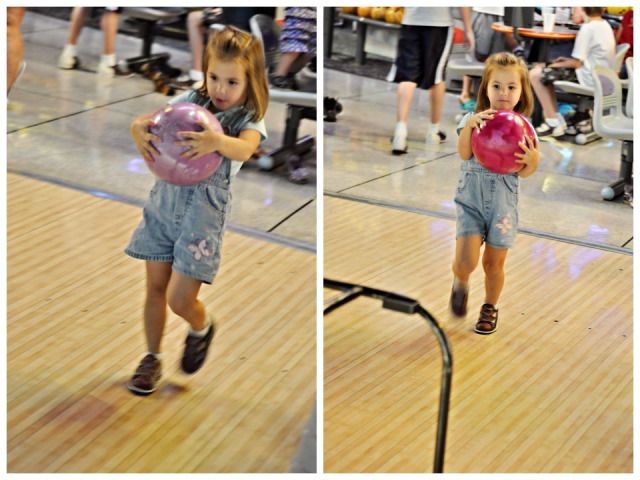 hahahaha!
So excited for her ball to come out! Where the heck is that thing?
And yes, instead of saving my child from being smacked in the face by a bowling ball, I took a picture first. Don't worry, there were no injuries.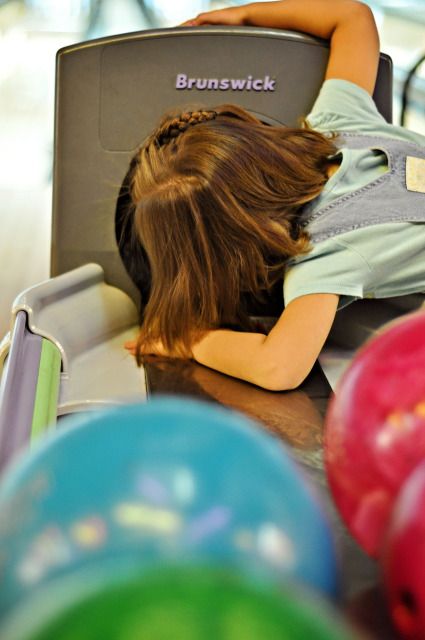 oops, dropped it!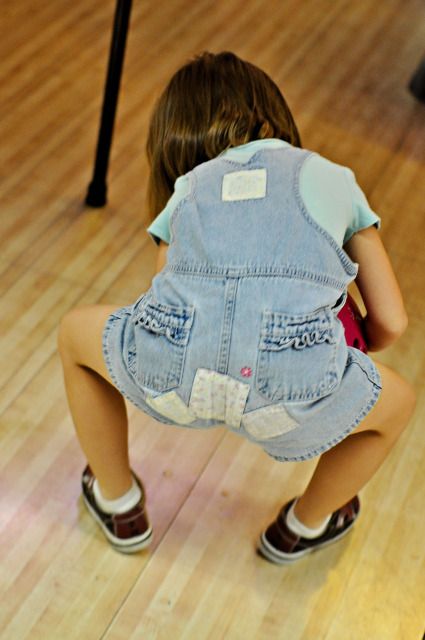 such determination... I love that about her.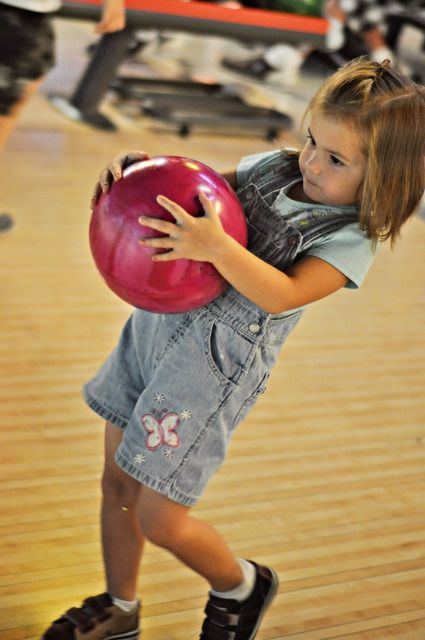 Sending it off...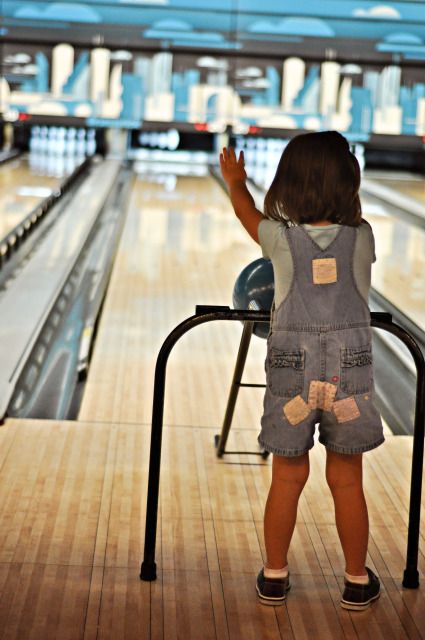 Maggie enjoyed some popcorn while "waiting" for her turn. Thank goodness for that popcorn.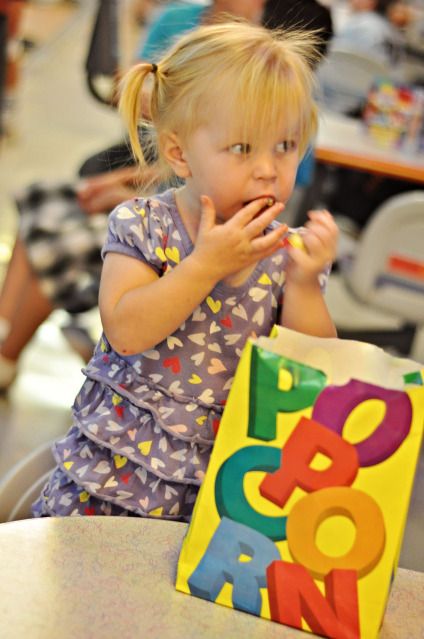 Maggie's turn!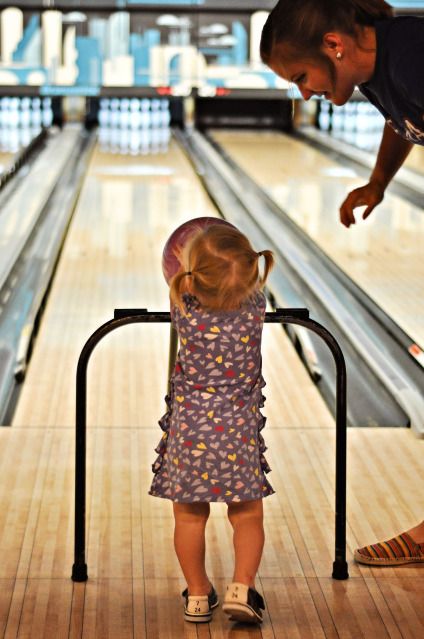 Look at those cute, little bowling shoes...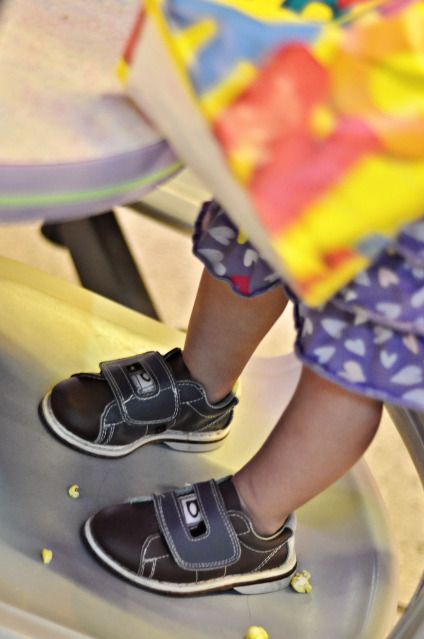 I love those little expressions. You know how they say that it's like experiencing everything for the first time when you do it again with your children? It's true.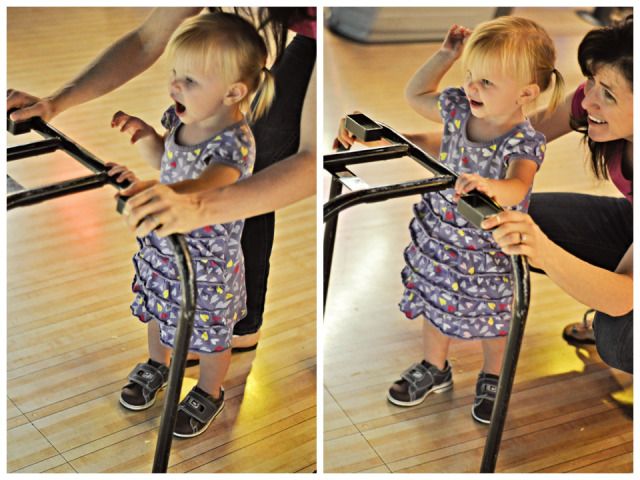 Guess who won?
Maggie! She was the only one with a strike too! Her Daddy would be proud.

Cute little shoes
The three of them had a grand time.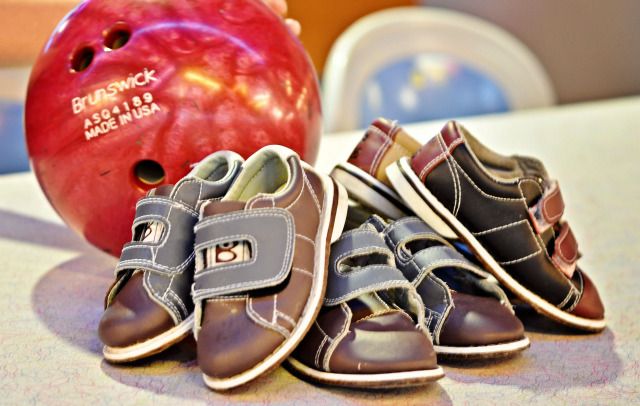 Of course there was an arcade as you walk out of the bowling alley. It was too enticing not to indulge for a few minutes.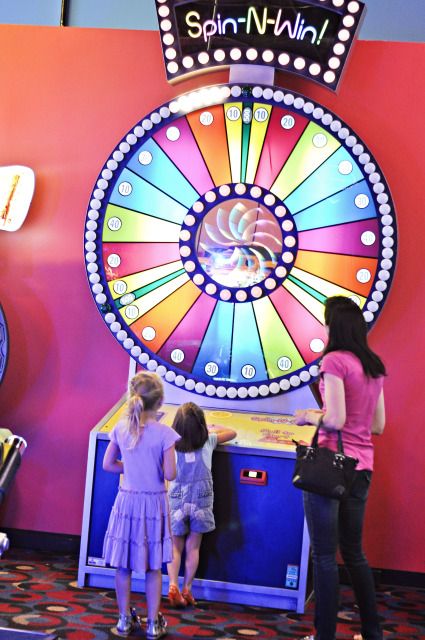 The best part about arcades is that my little ones can play without any tokens. I'm sure that will won't last too much longer, but I can savor it while I still got it!
We had so much fun playing with Sarah and Kristen in Colorado. I don't think it could have gotten any better!