How about use a tarp as a slip-n-slide?
Yes please.
This is my Dad and I back in the good ole' days! I miss that old truck. Some of my earliest memories are of my Dad picking me up from preschool in that truck.
1961 Chevrolet Apache- Fire Engine Red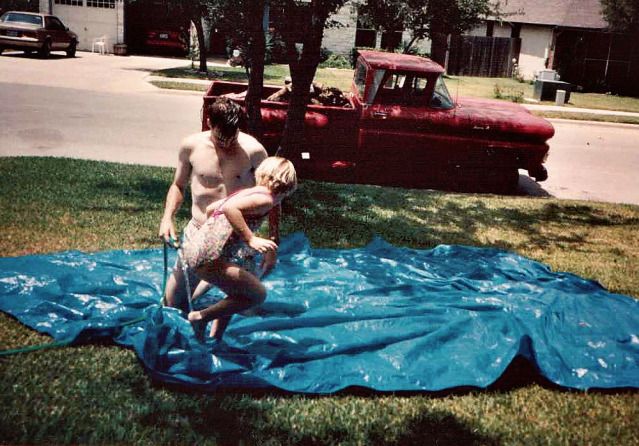 Air time!


What else do we do in the summertime?
We ride roller coasters.
MY FAVORITE!!!! I love roller coasters!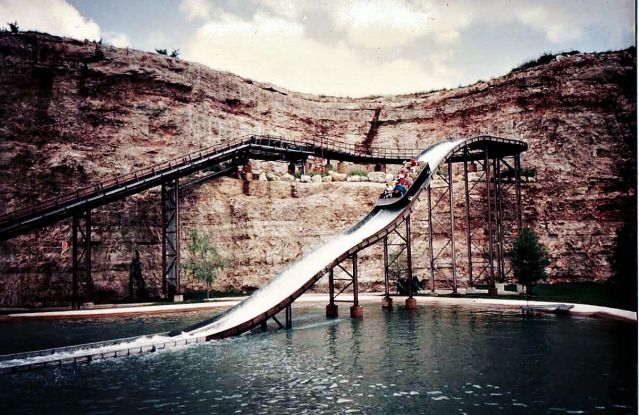 This picture makes me laugh so hard! My brother as always hated roller coasters- scared spitless as a matter of fact (sorry Mike). We finished the ride and he was still upset! Of course big sister didn't make it any easier...

Summertime is was favorite time of year even though it's hotter than hell! Summer means sun-kissed cheeks, popsicles, vacations,cook outs, watermelons, bike rides, roller coasters, pool days, slip-n-slides, and...
MY BIRTHDAY!
yes yes yes yes yes