After a trip to the potty, Rachel decided to ditch her overalls. This happens a lot.
But that was just fine by Miss Maggie. She loves the butterfly patch...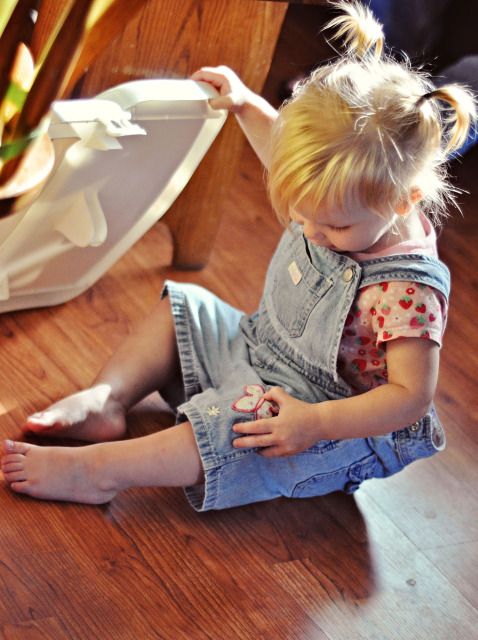 I think I'll start putting Maggie in Rachel's overalls more often.
The saggy look works for her...
I could just eat her up.
And I do. ;)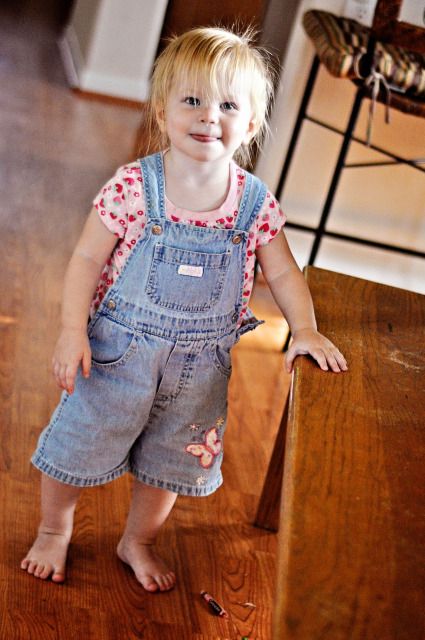 Little girl, you look so good in big overalls.