I always look forward to big family get-togethers! My family is spread out all over Houston, so it doesn't always happen every time we come to visit. This time it was Grandma's birthday party!
74 big ones.


Happy Birthday Grandma! I love the candle reflection in her glasses...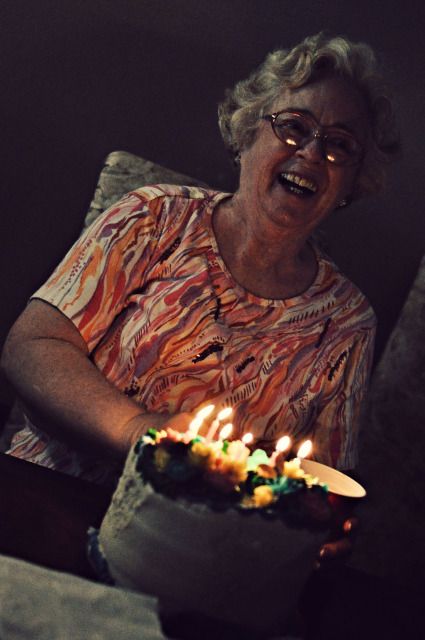 The Barrow family is known for it's obnoxious cards. My favorite part of the party is watching Grandma read them. Her face is always so animated! She cracks me up!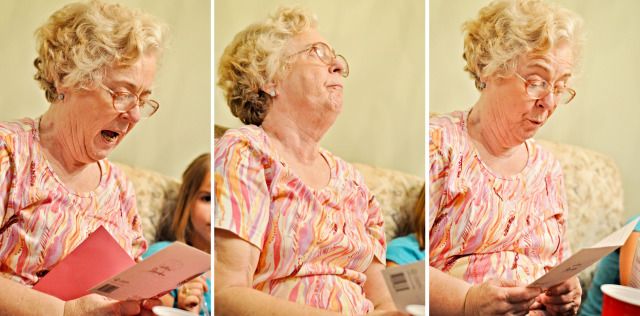 Another thing about the Barrow family- We're cake snobs. Yep, only Dessert Gallery cake will do. It is delicious! If you live in Houston, look them up- it's worth the drive.
Maggie sure enjoyed it!