I'm pretty sure we ate here three times during our trip. A California classic. Delicious.
There it is... It was packed full every time we went. People sure love this place. And it's good too, however I'm partial to Whataburger myself- please don't disown me California family.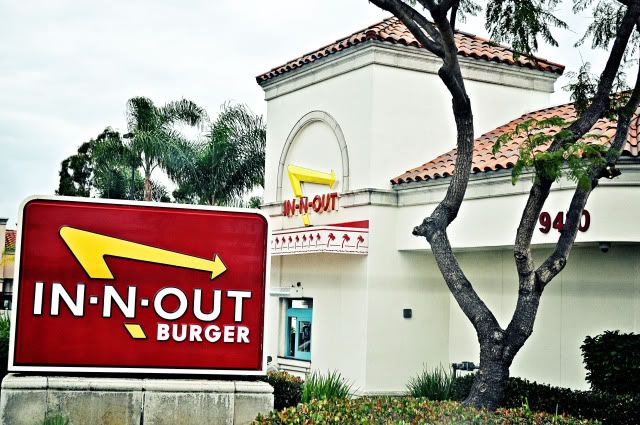 Taking pictures of people eating is the BEST! I know, I'm evil. I love all the full mouths, and mid-bites!
Cody, Caitlin, and Billy...