I wish I would have put these up right after he left. Its making me feel like we're just starting again. What a yucky feeling! I'm so glad we took some impromptu pictures- even if it was the night before he left. One day we'll do a real photo session!
Looking at this picture makes me feel complete. Whole. Wow, I can't tell you how good that feels.
This picture makes me want to kiss something. badly. Come here you pillow! hahaha!

We have fun together. Don't be fooled by that llama face Rachel is making... really we have so much fun together! So much fun.


Daddies and Daughters- one of the strongest bonds on earth. Bar-none.


These two- gosh these two. They are best friends. He is like magic with her. Sometimes it makes me jealous! She misses her Daddy so much.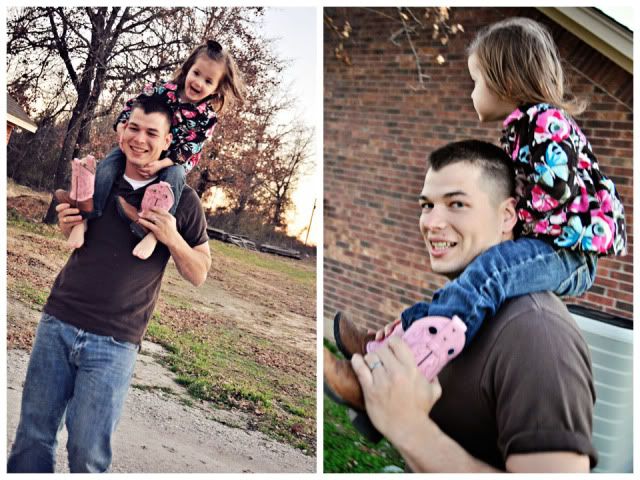 Daddy and Maggie... It's so refreshing to know that at least one of us will always be completely happy, completely clueless, and completely sweet no matter what is about to go down. That is Maggie for ya!


Rachel always looks for the moon. She looks for it in the middle of the day and sometimes finds it! This time they found it together...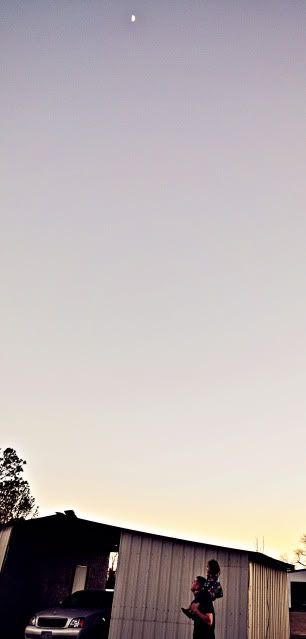 There's only one thing that matters- we'll be together again. There's no doubt about it.

Now that is a good feeling.
"God Be With You Till We Meet Again."