The main family activity for this reunion (other than Travis and Cami's Wedding, of course) was "story time". Everyone was assigned to write a story that displayed your character. Once written, you were to swap your story with someone else and read them to the family. Every night we got together and listened to each others stories. I thought this was so cool because I was able to see and understand things about different individuals that I never knew before.
Our family continues to grow and spread out and I thought this was a perfect motto for our reunion- "The Ties That Bind"
Tyler was able to Skype in! The girls and I were so excited! We were our own family for a few minutes!

Rachel getting her story read by Niki...


My Grandpa Barrow... He is unlike anyone you will ever meet. He is one person I have always admired and looked up to. He is so full of wisdom and humor- an excellent combination! Here he is telling his twist on the Good Samartian story...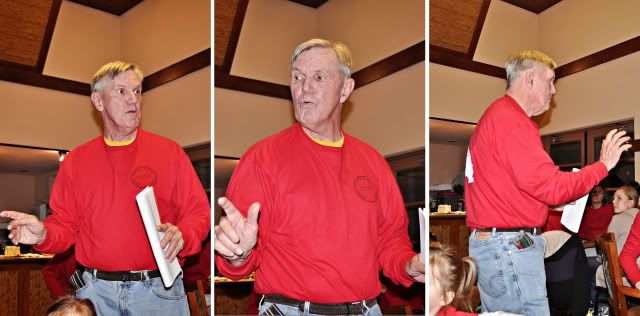 Playing games after story time... Sorry Mark but I think you got beat at this one! haha!
And there's Tyler trying to get that dang oreo from his forehead to his mouth... tricky business!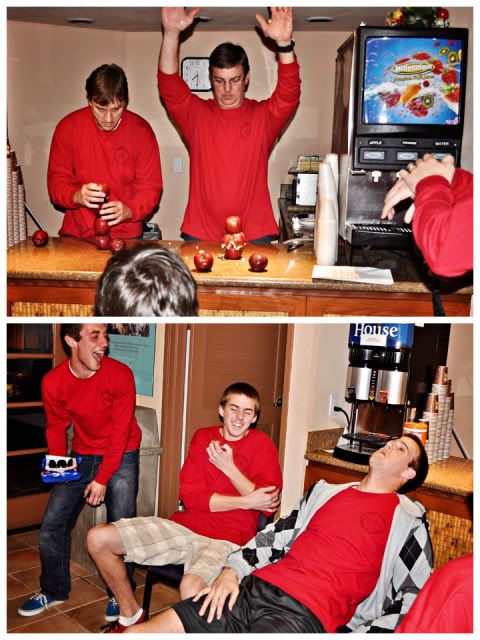 I'm not done yet folks! Get ready for more! ;)