We had a celebration on Monday! It was our Nana's birthday! Complete with a birthday sign, balloons, noise makers, flowers, a yummy dinner, and birthday cake! WOO! One great thing about being with my folks right now is getting to spend time with my Mom. And Rachel just adores her Nana. She gets so excited every time she gets home from work.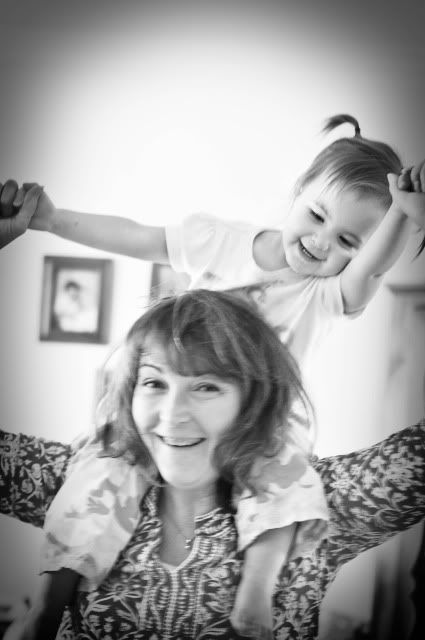 Rachel was completely intrigued with the noise makers! She couldn't get any noise to come out, so she improvised and pretended to make noise come out herself! Look at that concentration... she is such a hoot! (and if you're wondering why she's always half dressed in pictures... well, I don't really have a good excuse, it just seems to be a part of life right now... haha)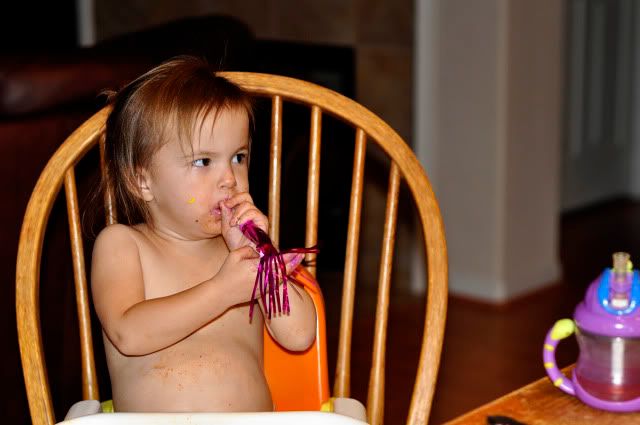 I love this girl...

Happy Birthday Nana! May all your Nana wishes come true!