That's right we moved!
Besides wanting lots of quality time together, we've been going to interviews, looking for a house to live in (squeal!), packing up, moving, unpacking, going through a readjustment phase, and celebrating Christmas! Whewee! Talk about a crazy wonderful life! I never thought I'd be one of those Army wives that completely falls off the face of planet when their husband returns home. But alas, I have. I've determined that's how it should be. But never to fear, I'm back!!! I'm not that easy to get rid of. ;) And I've got a ton of catching up to do!
We finally got to that magical time that I never thought would come- driving up the driveway!
This is actually happening.
I was so excited that I almost forgot to take a picture! Tyler had already started driving when I parked the car and ran up in front of him yelling, "WAIT! I've got to get a picture!" Thank goodness for camera phones! haha!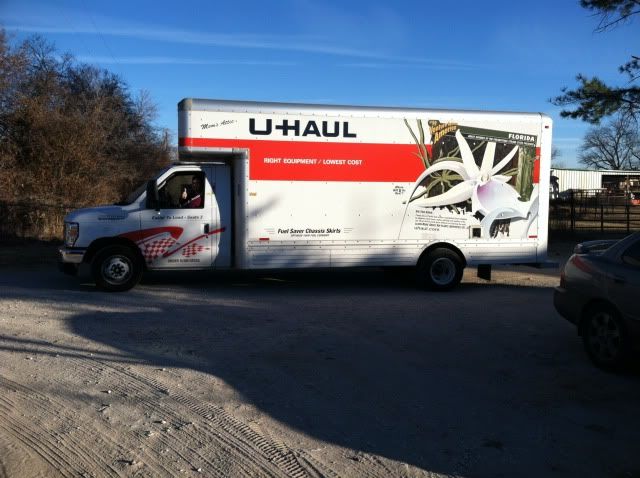 We're good to go! Yeehaw!!!
I couldn't help but get emotional as we pulled off our country road... We've been through a lot in this town and many a mile did I spend running on these old roads. But, it's time for a change. Farewell Weatherford! It's been real, but Austin, TX is calling our name...
All this moving and 4 days before Christmas! This Mama certainly got what she was wishing for! ;)