It's time to get caught up! The goal is to be all caught up by the end of the month.
It's a whole new world having a husband home at night. I honestly don't know how I'll ever get anything done again. baha! You know what? That's just fine by me.
But I want to blog in the moment again gosh dang it! So here we go!
Christmas tree decorating... one of the coolest parts about Christmas is decorating the tree. I just love turning on Christmas music or "A Charlie Brown Christmas" and decorating the tree. It's the best!
Since we didn't get to decorate our own Christmas tree this year, we decorated Grandma and Nana's trees instead! Both times were on Sundays and you just never quite know what to expect out of Maggie on a Sunday. Despite the Sunday grumpies, Maggie certainly cheered up with all those shiny, sparkly ornaments around...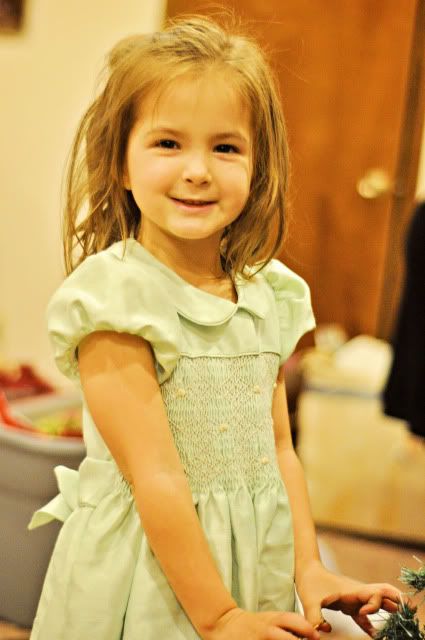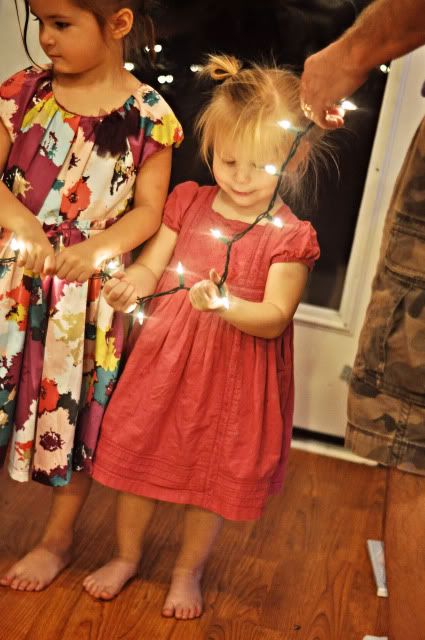 You can always tell what time of day I take a picture by the girls hair. So funny.
We definitely had some post nap hair going on.
I wonder... do little boys love to decorate the Christmas tree too?
Because I think my girls could do it all day long...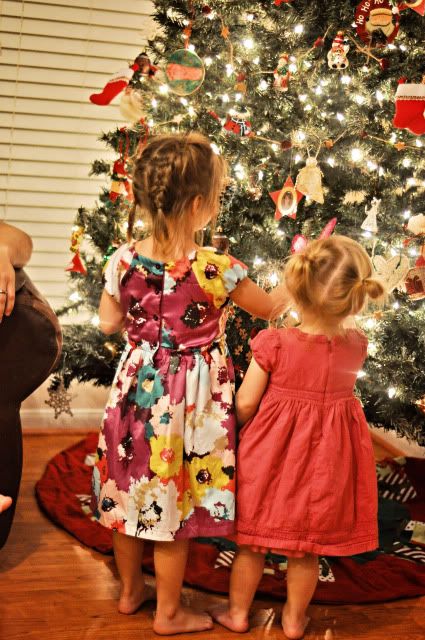 There is absolutely no way to say this without it being a gross understatement-
We were so happy to have Daddy home. So so so so so so HAPPY!