We moved four days before Christmas.
And we still made Christmas cookies.
That is commitment.
It's time to decorate! My favorite part!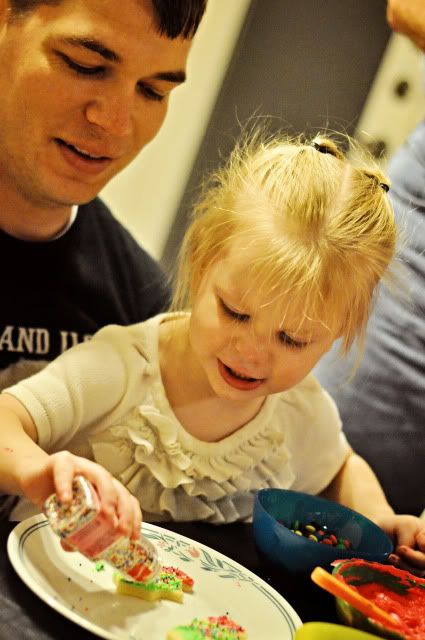 Everyone busy at work! Rachel was so careful and precise. Her cookies looked awesome!
Can you tell Pop enjoys cookie time too? haha! I'm pretty sure everyone had a colored tongue by the end of it all. Gotta love them cookies!