... Happy Birthday to YOU!
It's party time! And in this case, that means a big, beautiful castle cake!
Yes, I made it. Pretty dang awesome wouldn't ya say?
It made me giddy. Like jumping up and down in the kitchen telling Tyler to look at this every two seconds giddy!
It was so much fun to make...
We were so happy that Nana, Pop, Nana-Nana, and Granddad could be there too!
We had Maggie favorites for dinner- Chicken pasta and strawberries.
The girls thought the cake rocked! Rachel is already asking me for one just like it for her birthday. I'm trying to convince her there are other cool cakes we could make. So far I've been unsuccessful. haha!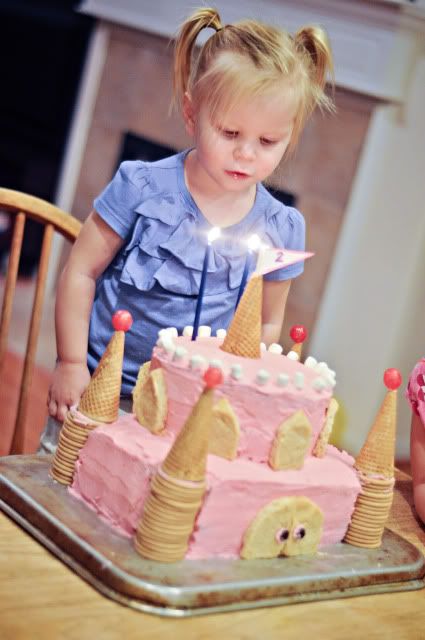 Nana and Pop got her the coolest present ever!
It was a little people princess castle! Oh my, is it a cool gizmo. The girls play with it everyday.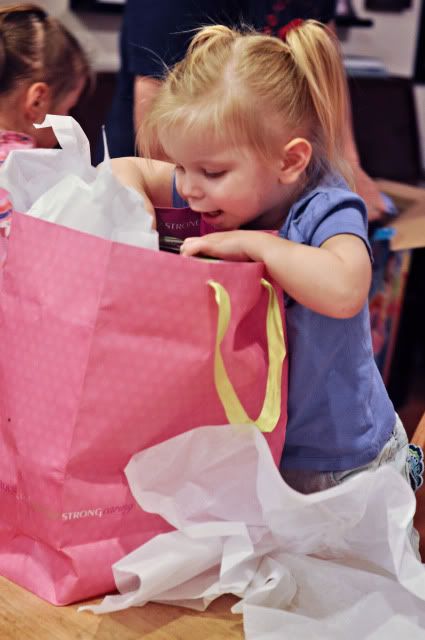 Buzz Lightyear!
She loves Buzz. As you can see, no one else is going to be touching her Buzz Lightyear.
Haha! It think it's funny how much she likes Toy Story and Monsters Inc. ,but don't worry she likes all the princess movies too. Rachel makes sure of that! haha!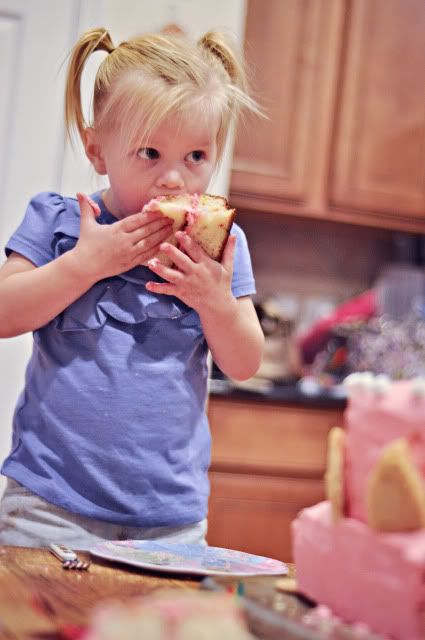 Oh that plug... we didn't get rid of it before two.
Oh well, the world didn't end like I thought it would.
The things Moms stress over.
Anyway, we ended the night watching Snow White and Cinderella dance,
listening to the tea pot squeal, and spinning the clock to midnight.
Happy Happy Birthday Maggie!!!