We went out looking for some fun on Saturday afternoon. It was overcast and I thought to myself I really ought to take pictures today- so I did. We headed to the pumpkin patch and this is what I set out to take pictures of... Oh my goodness she is fast! It's like she knew it was picture time! I think there should be a new sport called Extreme Photography. Everyone far and wide come try to take a good picture of Maggie...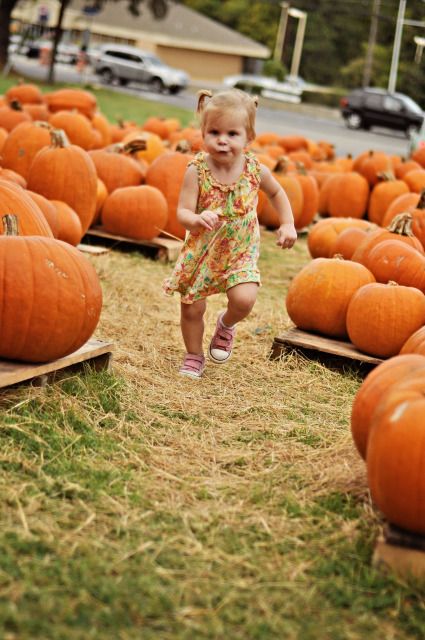 The lady at the pumpkin patch kept staring completely dazed as to why I would continue to try to take pictures of this child...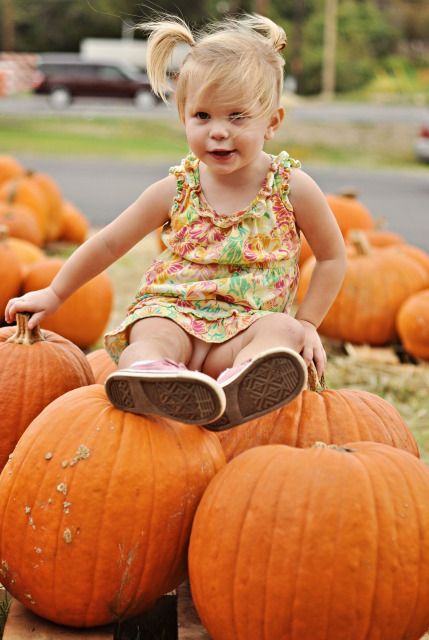 Now, don't move! Look up! Hey Maggie!
*me jumping up and down singing her favorite songs and making silly noises*
and she's still looking down...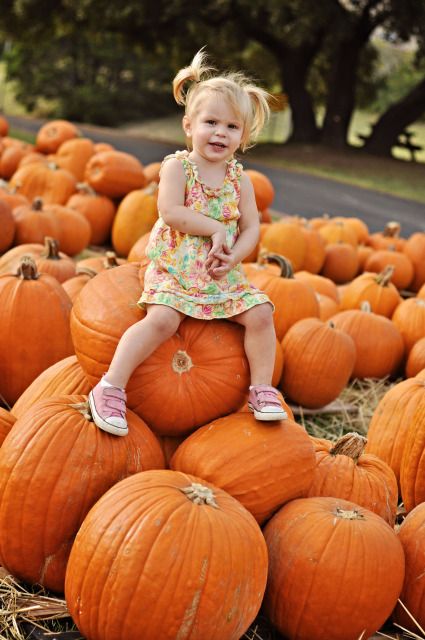 Fall looks good on her...