We all have things going on in our lives and reasons why we do certain things that only the people closest to us understand. For me, its traveling. I can't tell you how many people don't seem to understand why I don't stay in one spot for too long. One of the blessings of this deployment is the simple fact that the girls and I aren't tied down to a house or school schedules. Its very easy for us to take off whenever we feel like it! I love that. Gratefully, my girls love it too.
Frankly, no place feels like home without Daddy. Sometimes the highway is as close as I can get.
We stay busy going to races and visiting family! One of the most therapeutic things in the world for me is loading down the car, hitting the highway, and turning on my favorite Pandora stations.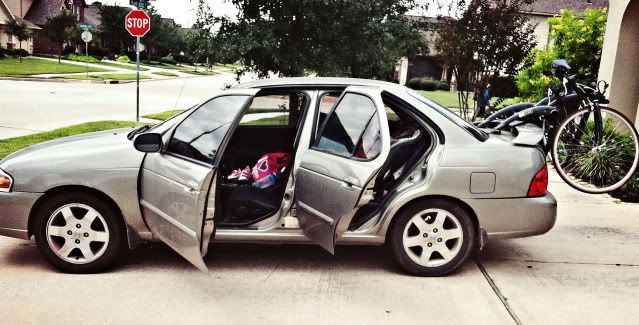 There's also something else that I love about road trips. I don't quite know how to explain it...
There's a peace that comes over me while I'm driving. My mind is flooded with thoughts.
When I drive I think about my troubles and the things I'm struggling with. Then I think about all the funny things my Dad or Grandpa would say in response to all those silly worries. I think of my sweetheart. Going on road trips is one of the things we love to do together. We talk about the future and things we are looking forward to. I think about the all the things I could do better and all the things I've done right. And when ole' scratch enters my thoughts telling me all sorts of lies, I just play "The Devil Went Down to Georgia" and that gets rid of him real fast. haha!
And I think about how lucky I am to have these two beautiful girls in my life... I wouldn't ever want to go through a deployment without them...