The wedding took place at the Draper Utah Temple. It was a beautiful temple and I especially loved the big, bright sealing rooms. I can't express the magnificent feeling I got as I sat and witnessed my beautiful cousin make sacred promises to her new husband and the Lord. It was absolutely perfect. They were glowing that day.
Thoughts of my wonderful husband flooded my mind as I sat there and listened to the sealer speak. I thought of our life and the trials we have been through and are going through. I thought of our beautiful babies and the excitement of having more. I thought of what the Lord has in store for our little family when Tyler gets home. I thought of what it will be like to kiss my husband again. Tears flowed down my cheeks and felt the spirit bring peace into my soul.


Waiting for Kenzie and Steve to come out!
Me, Niki, and Caitlin

My brother and I... I love him. Why did you have to go to BYU-Idaho Mike? Sheesh! I miss you.
We clean up pretty good don't you think? You'd never guess after those Tough Mudder photos! haha


Me and my Aunt Tricia! Amazing, amazing woman! I love talking to her.


Here they come! WHOOP!!!!! Look at the BIG smiles!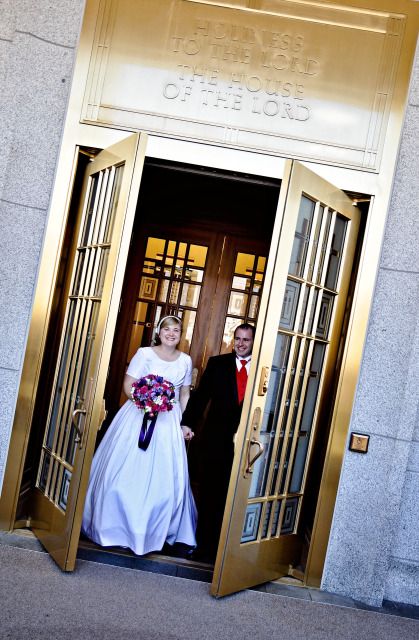 And the newlyweds KISS! Oh yeah!


So pretty! I loved her headband and her flowers!


All the Barrow cousins! AHHH I love them all! Such amazing people! And look, Alex even made it all the way from is mission in Mexico! hahaha! Too funny! Steven made sure he was taller this time...


The girls!
Me, Rifka (Tyler's squeeze), Mariela (Mike's squeeze), Cami, and Caitlin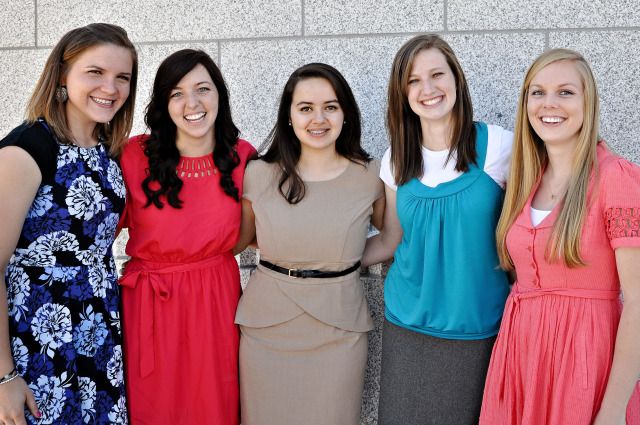 The reception was at Thanksgiving Point during the Tulip Festival! It was gorgeous! Needless to say, Caitlin and I were totally pooped! After waking up at 4:45, running a half-marathon, getting cleaned up, stopping by the Wendy's drive through, making it to the wedding just in time, taking pictures, and finally making it to the reception, we were happy just to lay in the grass. (sidenote: the grass was fluffy and there wasn't any fireants! "Toto, I've a feeling we're not in Kansas anymore!") Too bad we had to get up! Someone want to carry me? haha. I love this picture.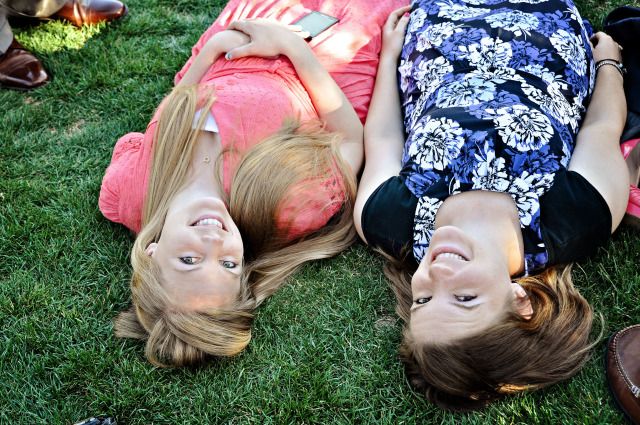 For some reason this makes me feel weird. Putting up pictures of just myself... hmmmm... Can you see any limbs in this picture because I feel like I missing them without my babies!


Okay, I'm not conceited people, but I really like this picture of myself. (a rare occurance I'm afraid!) I can see myself looking back at this blog post 9 months pregnant telling myself that it is possible to look and feel good again. So here's a little note to my 9 month pregnant/postpartum self: You CAN do it! Give yourself a break! You're 9 months pregnant for goodness sakes!
The face behind the camera...


It was beautiful day! It was a happy day! It was an exciting day! It was a power-booster day! It was an uplifting day! It was a much appreciated, much needed day!