Every Sunday Pop wakes up gets started on breakfast. This time Rachel got to help.

Let me tell you, my Dad is an amazing cook. Especially when it comes to breakfast, BBQ, and desserts. My mouth is already starting to water...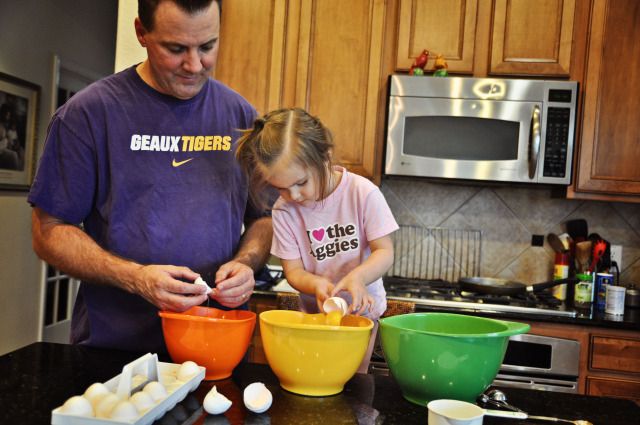 Maggie decided to "help" Nana with unloading the dishwasher... I tell you what, every time that dishwasher comes open, Maggie is THERE! Slam bam thank you Ma'am!
Somebody shut the dishwasher quick!!!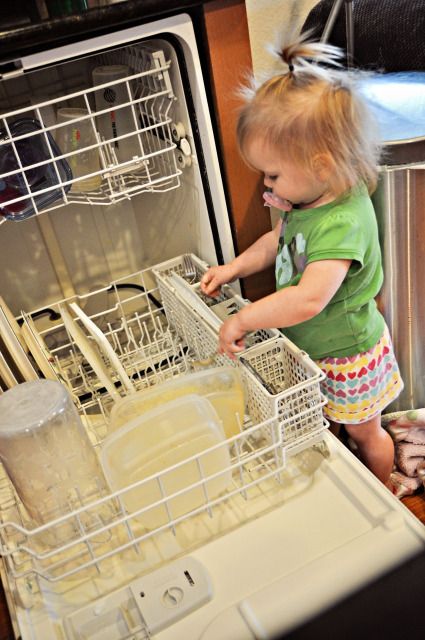 Rachel loved being Pop's helper...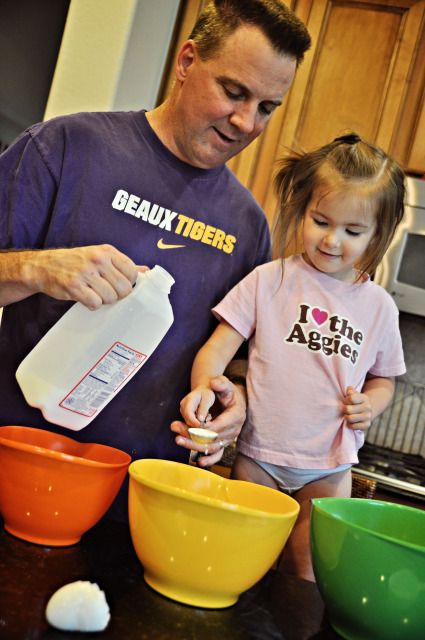 oooo mexican vanilla, doesn't get any better than that!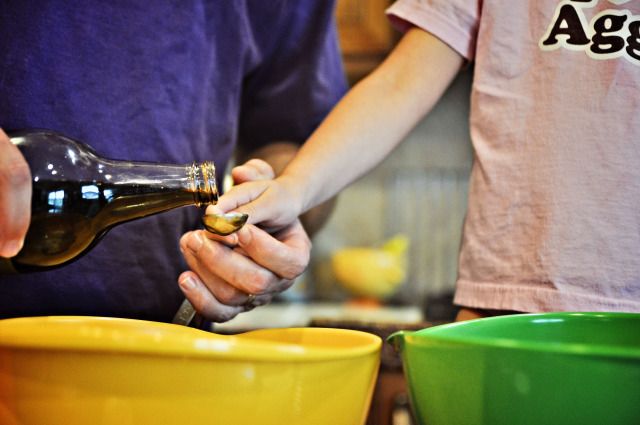 Pop likes to mix stuff up with his hands. Hey--- Rachel does too!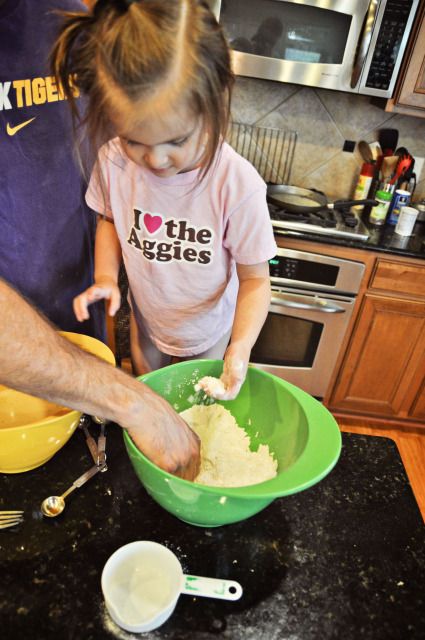 Put the wet stuff in with the dry stuff...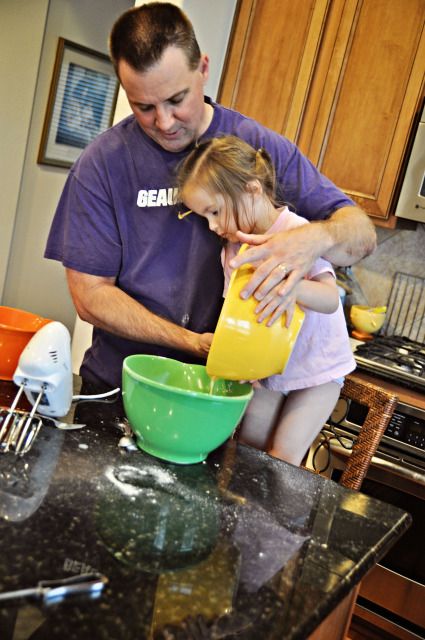 Amazing. There were no eggs in the batter, no messes all over the counter and floor, no "let me do that" breakdowns. Good thing I payed attention.