It was a whoppin' 80 degrees outside yesterday. For a few moments there I could smell spring. It had a been a while since I've let Maggie run around in a onesie. I almost forgot about how cute babies are in nothing but a onesie. I tell you what- if I looked half this good with chubby thighs, I'd eat a whole lot more ice cream and wear a onesie every day!
My baby!!! I've seen such a change in Maggie lately. She's in-between toddler and little girl. And oh what a MESS! She is definitely a little baby monster. If she's anything like Rachel, I expect "sass" to arrive in the next few months. Until then, I'm soaking up all the "baby" that's left in her...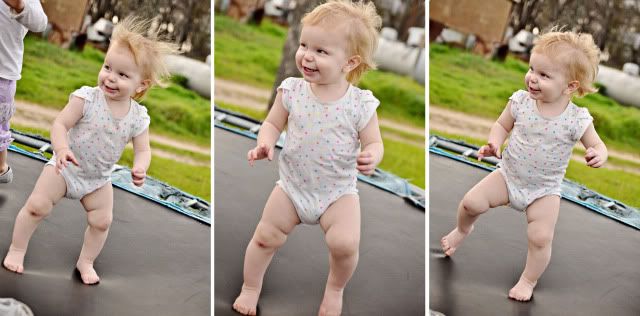 It's true that she's getting longer hair, getting smarter, getting taller, getting skinner, getting faster- BUT, she's still got them baby thighs, thank goodness...