Spaghetti night= Kitchen Sink Party
Does this happen to anyone else? Spaghetti is definitely the meal my children eat best. They gobble it up!
Deep sinks are the greatest. She could have hung out in there forever...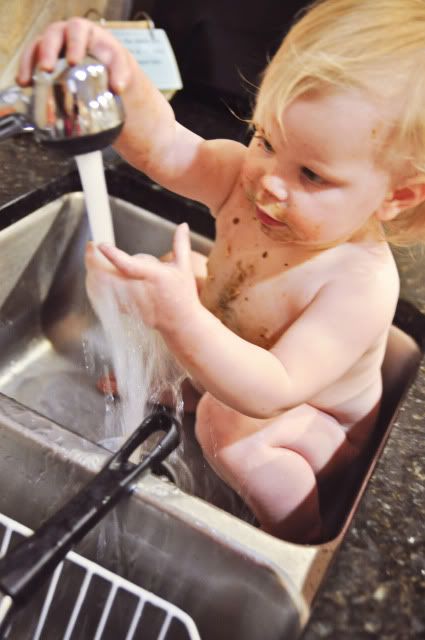 Such amazement... You'd think they've never seen running water before...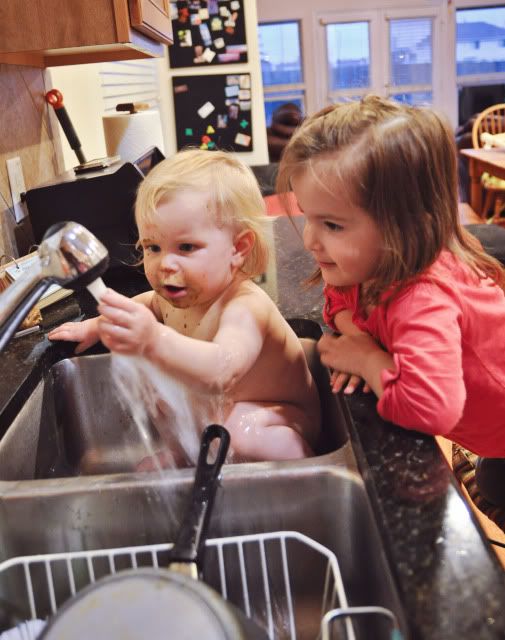 They are the cutest little spaghetti messes I've ever seen...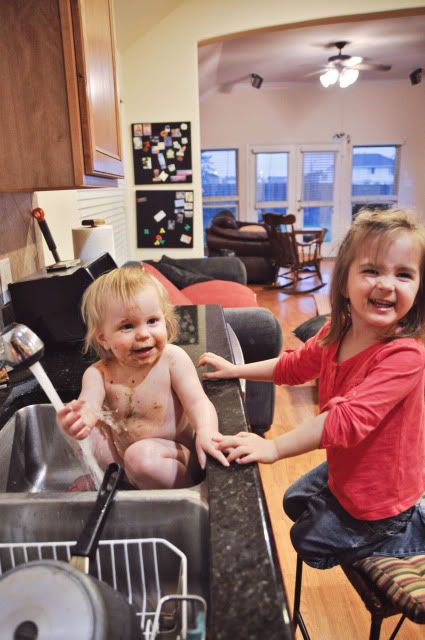 We took the party to the bathtub. They fought it at first, until they heard about the bubbles. Two little spikeheads...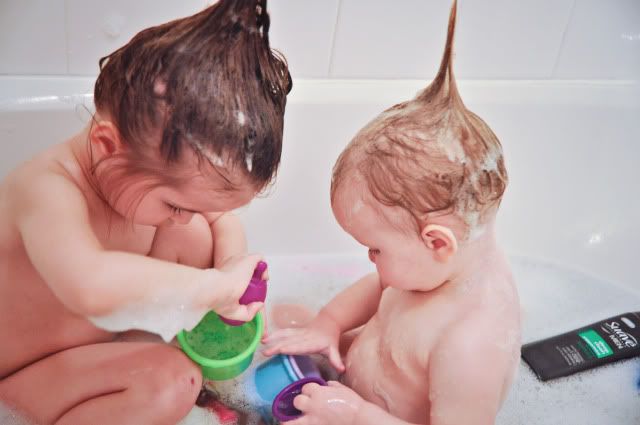 It doesn't matter what I do, the child likes to drink bath water...goodness...
Of course her sister is no help. "Here Maggie, a spoonful of bubbles just for you!" Maggie thought it was a grand idea!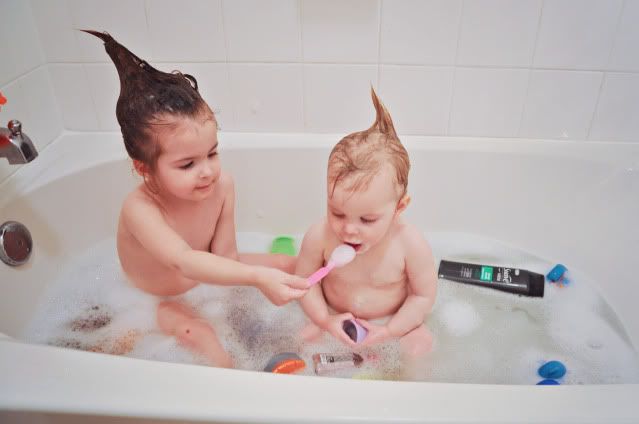 As soon as I say it's time to get out, she lays in the water. I love her sneaky, come and get me smile...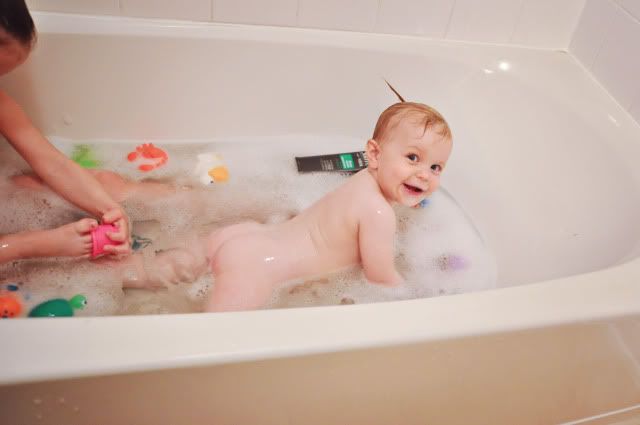 My two sweet smelling babies slept with very happy, very full tummies that night. Mission Complete.