Going to wrestling tournaments is always a good time. However, with two babies I usually end up doing more wrestling than the contestants. It's true.
I'm so glad that the girls and I were able to come out and cheer Joseph and Teancum on! Even if it wasn't as often as I'd like.
Rachel was an excellent little cheerleader! It didn't matter who was wrestling she would yell out, "Go Joseph!" or "Go Teancum!".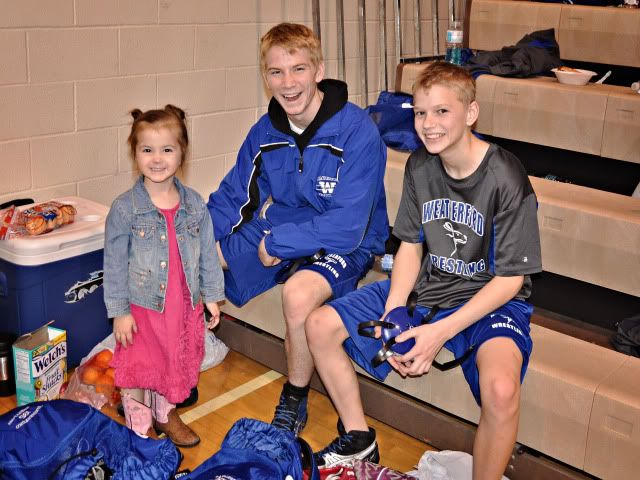 Awesome! Great shot Joseph!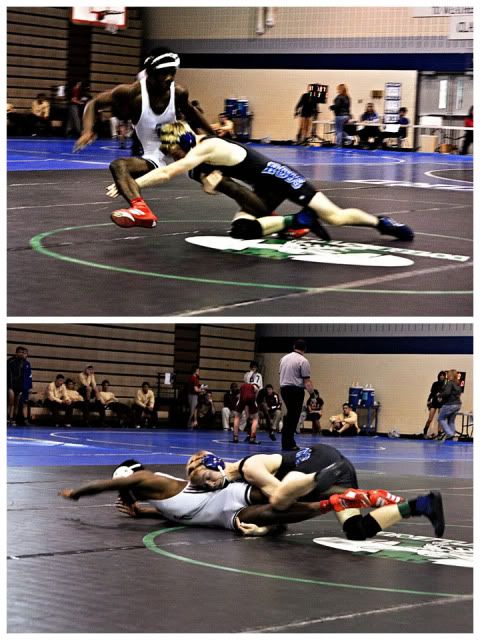 That looks terribly uncomfortable- too bad it's almost out of bounds.
This was Joseph final season of wrestling. He did excellent, as always! Going to state for the second year in a row!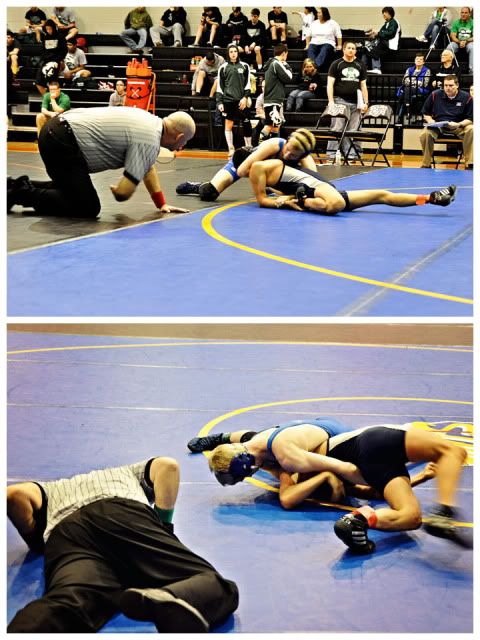 More action shots...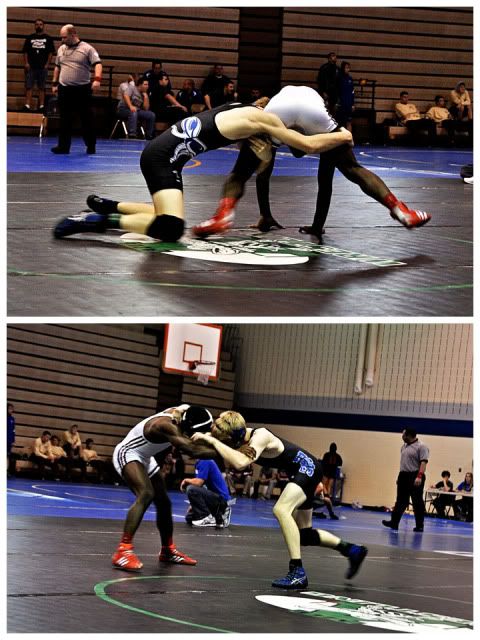 Here's a couple of Teancum... This was his second year, and boy was it a good year for him. Despite that fact that he's a 100 pound pipsqueak, he is one tough son of a gun. He even lettered this year. I remember how awesome it was to get that letter jacket. Aw, the good ole days...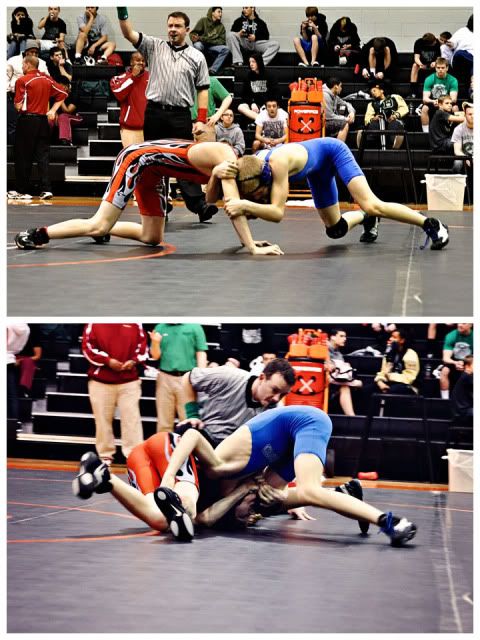 Lunch break! This is Miss Maggie saying "thank you"- what a sweetheart...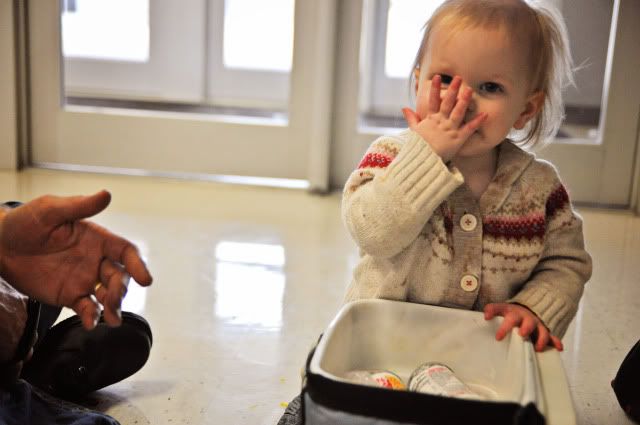 Thank goodness for this tiny little park, it was a lifesaver during the district tournament! For those of you unfamiliar with the sport of wrestling, it's quite similar to the Army. Hurry Up and Wait. It's hours of waiting for six minutes of action.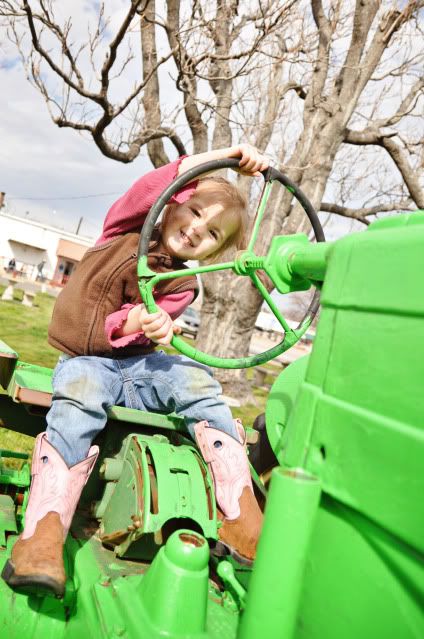 Get those wiggles out!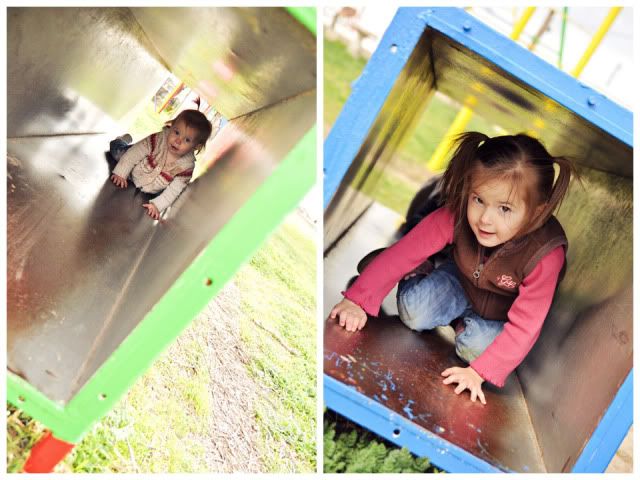 And back to the tournament! Rachel loves her uncles. Can't you tell?
And that's Rachel at the bottom yelling out, "Gig'em Aggies!". haha! That's my girl!

Love this! Joseph is so QUICK! The moment the whistles blows is usually the moment he gets a take-down.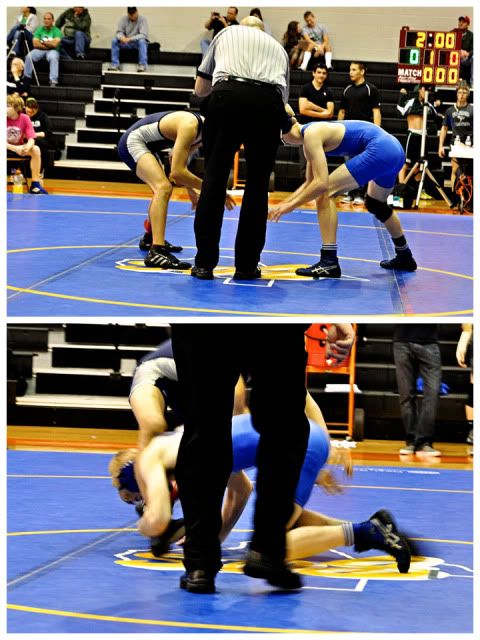 And this was it... The District Champion match!!! This is the move that finished it all! IT WAS SO EXCITING! The crowd all jumped up and cheered. Don't be fooled by the top postion- Joseph has it all under control. I was so mad at that ref for being in the way of my shot! Oh well, that's Joseph there at the bottom pinning the kid with a move called the "splatel". It's definitely a fireworks kind of move, and oh how embarrassing for that kid! hahaha!
GO JOSEPH!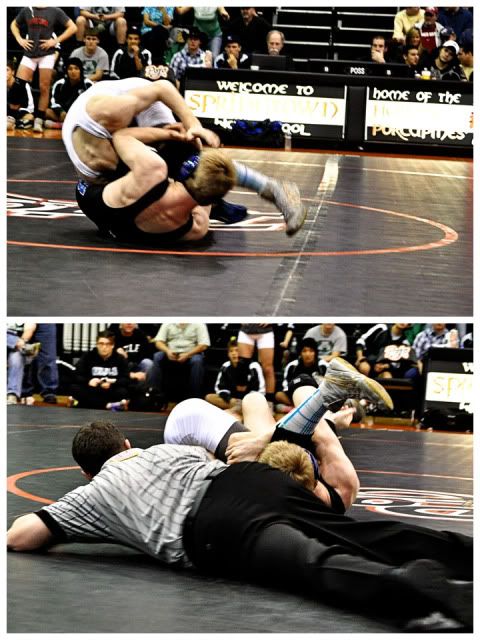 Celebrating with the teammates!

The District Champ!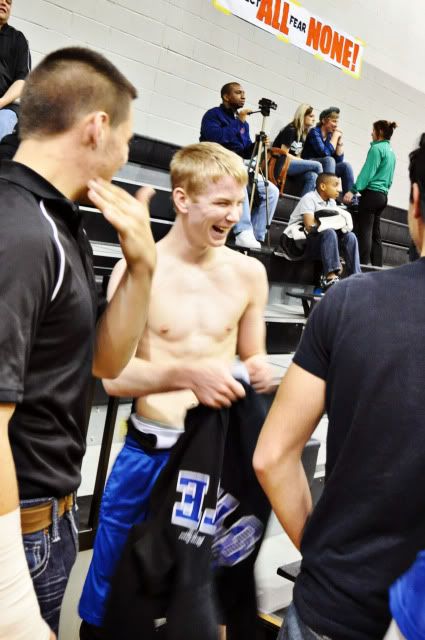 Congratulations Joseph and Teancum on a terrific season!