I don't know a single Texan who doesn't adore the bluebonnet flower. Every spring people come from miles around to find the best bluebonnet fields. Bluebonnets naturally grow in only one place in the world- Texas. I'd like to have a big painting of one on my mantel one day myself. ;)
"The bluebonnet is to Texas what the shamrock is to Ireland,
the cherry blossom to Japan, the lily to France, the rose to England and the tulip to Holland."
And just because I'm a dork and like this sort of thing- the scientific name is:
Lupinus texensis
My parents and the girls and I went on a journey to find to best bluebonnet field. If you're from Houston, that means you drive to Brenham. And since you're in Brenham, you might as well stop at the Blue Bell Ice Cream Factory too. ;) It is the best ice cream. hands down. period. If you haven't tried it, you must! Homemade Vanilla is the best, but they are all good! Especially drowning in a pool of Hersheys syrup. hehe.
Check it out! They aren't just in Texas! In fact I still remember trying a flavor called, The Grand Canyon while visiting Arizona once. It was good.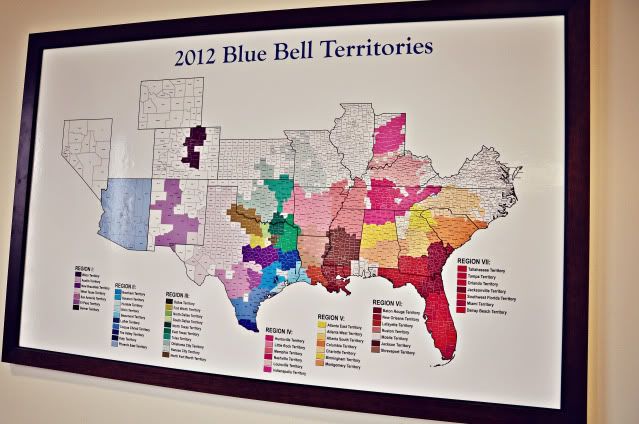 Rachel insisted on chocolate, of course. And Miss Maggie got Cookies and Cream. This is one way to get little kids to sit still, that is until it's gone.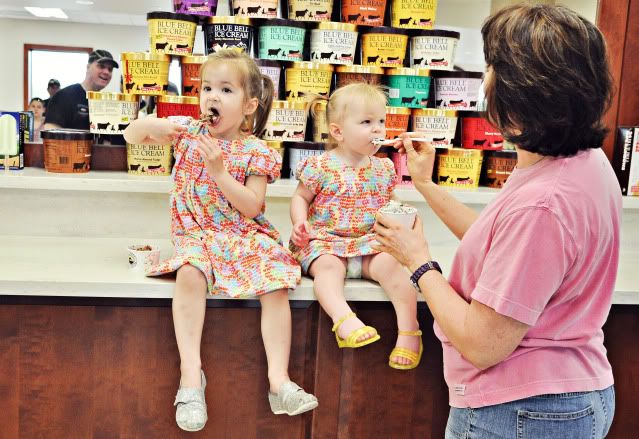 She's just cute. That's all.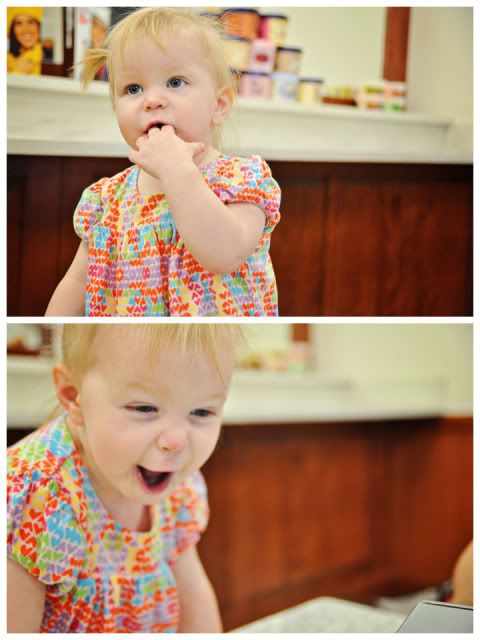 Rachel was thrilled! It was worth the car ride.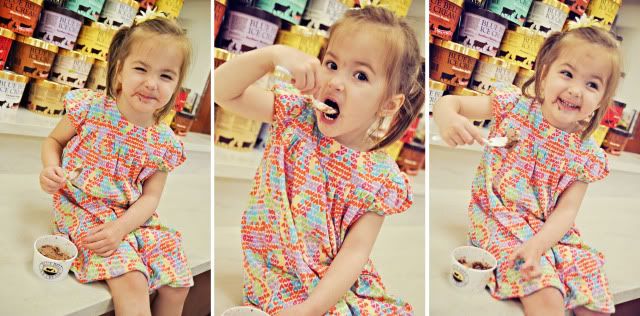 This is a job Maggie could do... eat ice cream. And it's so cute to watch...

After the Ice Cream Factory, we went out to lunch! Ha! I personally like to eat Blue Bell Ice Cream before and after my meals. Good thing I don't- I'd probably weigh a bazillion pounds!
This little sandwhich shop was so charming and delicious! There was a line all the way outside the door!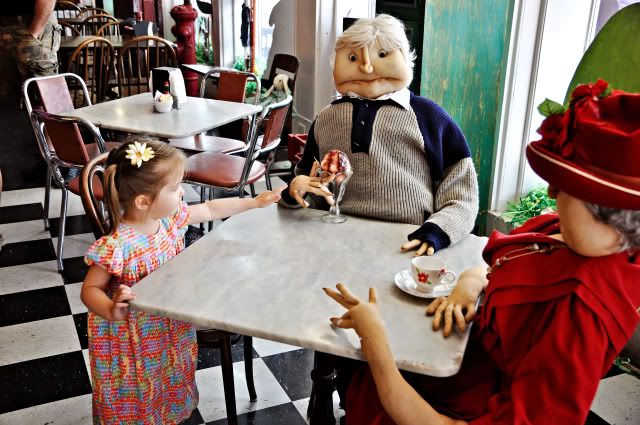 Taking pictures while waiting in line... Me and my Momma...


Mommy and Magster...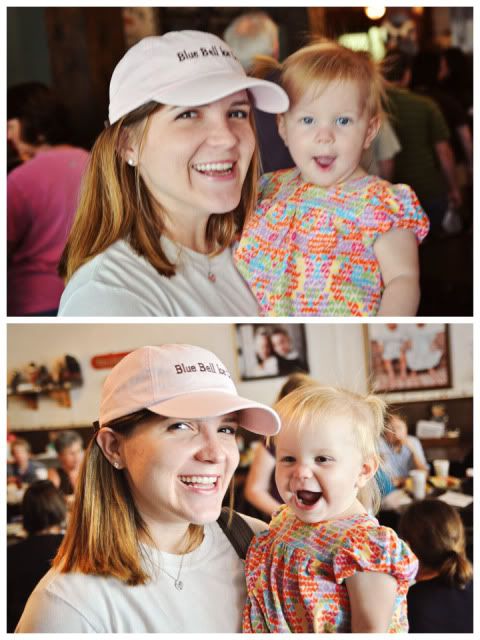 Lupinus texensis
is all it's glory. Man how I love bluebonnets. My absolute favorite flower though are the Indian Paintbrushes... normally they are mixed together, but this field was mostly bluebonnets.
Texas wildflowers make me happy.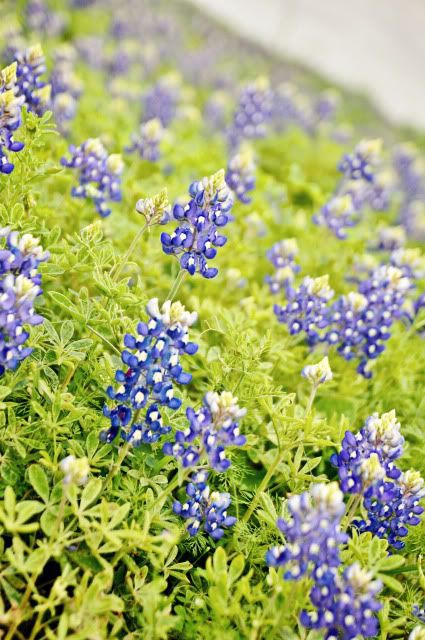 Someone was all tuckered out by the time we got to the bluebonnet fields...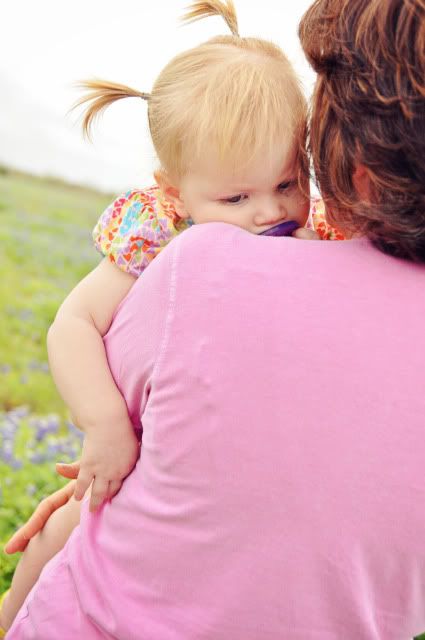 But we still managed to get a few smiles out of her...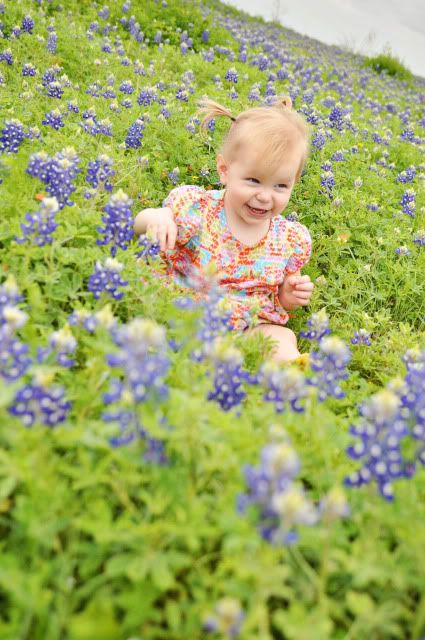 The girls and Nana and Pop...


My parents...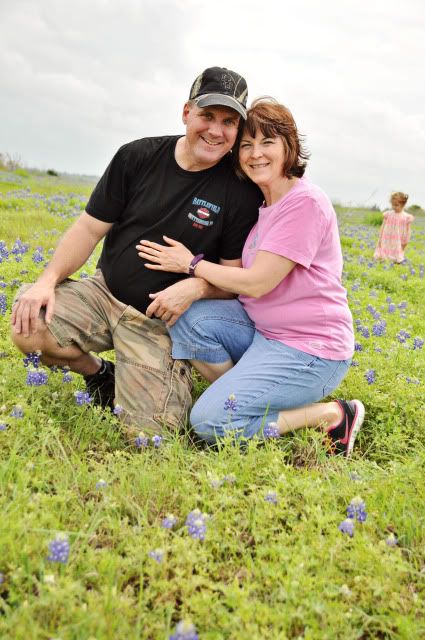 Looking for butterflies... they were all over the place!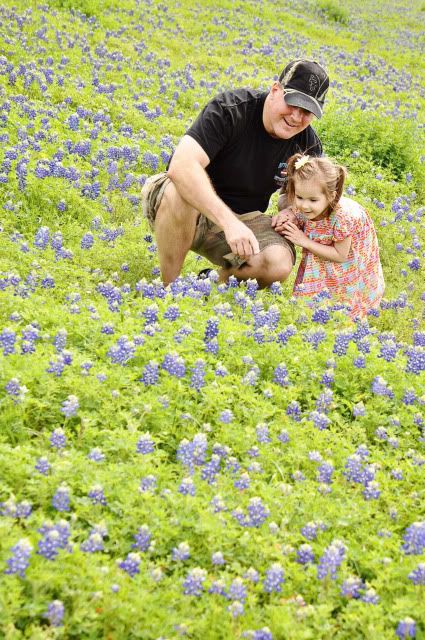 "This way Pop!"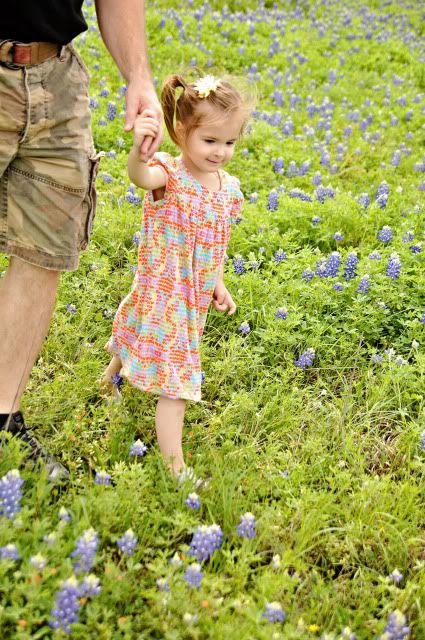 A couple Mommy pictures... All I want is one good one! Jeez if only Rachel was smiling, then this would have been one of my all time favorites! darn it.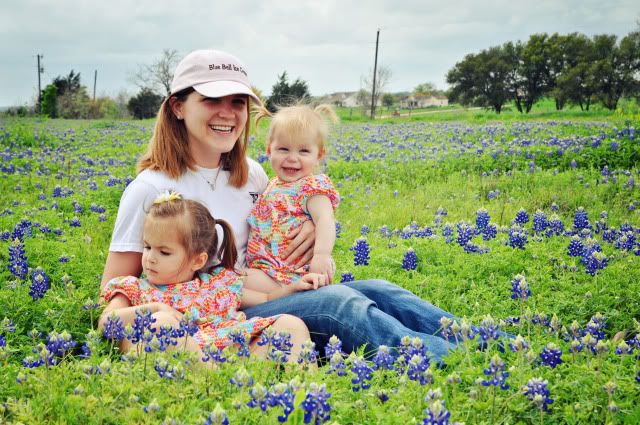 And another one. I want a professional photo shoot so bad. Oh well, we'll just have to keep trying.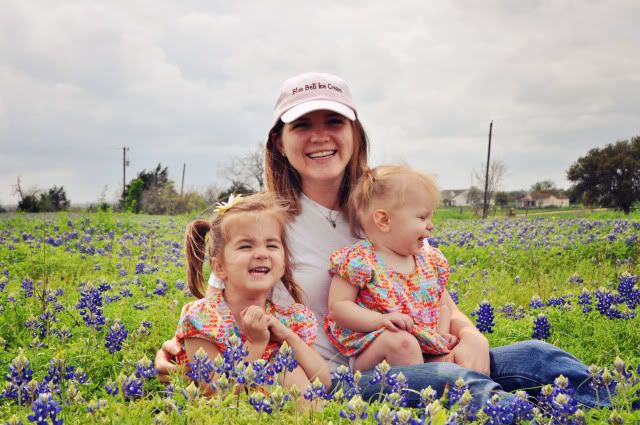 God Bless Texas