One of my favorite Sunday activities is watching Mormon Messages. I can't tell you how many times I have watched that one. It makes me happy.
That is exactly why I love photography so much. The absolute biggest blessing it has given me and my family are molecules- moments to capture and remember. When I look through my camera I feel like I can not only see those moments, but feel them, touch them, pluck them out of thin air.
One of the coolest things about being a young mother is the MOMENTS. There are so many of them. I have a feeling that as my children grow older life will become more frantic. Full of places to go, people to see. But as a young mother, my days are spent just playing with my babies. Swinging, feeding, running, cleaning, jumping, watching, hugging, kissing, dancing, playing--- It is the best job. Harder than I ever imagined, but the best.
There's a drawer where I keep a little stash of spring/summer clothes. Maggie has found it. She loves to open it and throw everything out on the floor. But her favorite part is finding her jellies. As soon as she finds them she comes running to me, plops into my lap, and waves her little tooties up and down in the air. Once I put them on, she lets out a happy squeal and scampers off.
A Moment-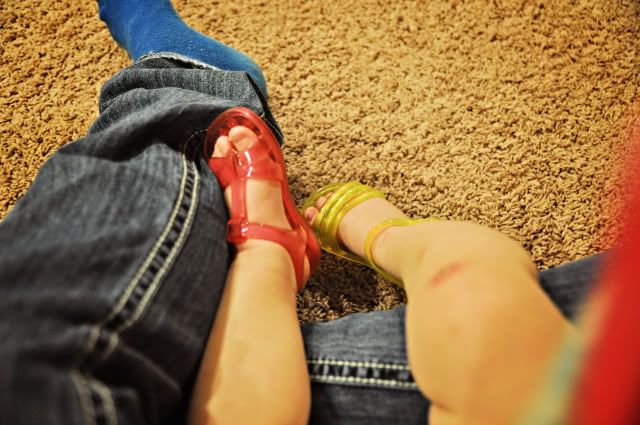 Rachel is growing up. She is becoming quite the little helper. She helps her little sister, puts her dishes in the sink, runs little errands for me, and now she is trying to put on her jeans by herself. Looking back a year ago, I never thought a "helpful" version of Rachel would appear. But it has! She is my buddy, my sidekick.
A Moment-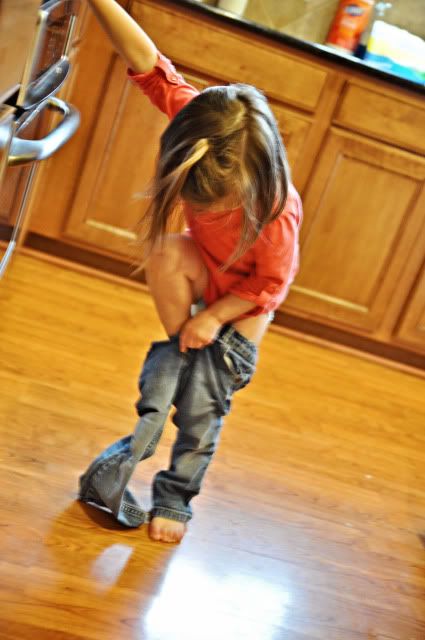 "Moments are the molecules that make up eternity"
-Neal A. Maxwell
I think that quote should be on a wall somewhere. Add it to the list. Isn't it so yummy to say? "Moments are the molecules that make up eternity." Yes, quite delicious.