A Cajun restaurant in Weatherford? No way!
I never thought the day would come. I've got to admit I was a bit skeptical, but it was mighty tasty.
I can't believe that Payne clan decided on a cajun restaurant for their "end of wrestling season" dinner. They aren't what you'd call big spicy fans. But everyone loved it! I think I'm starting to rub off on them!
Giving the alligator appetizer a try... tastes like chicken, haha- really though, just like a chewy chicken...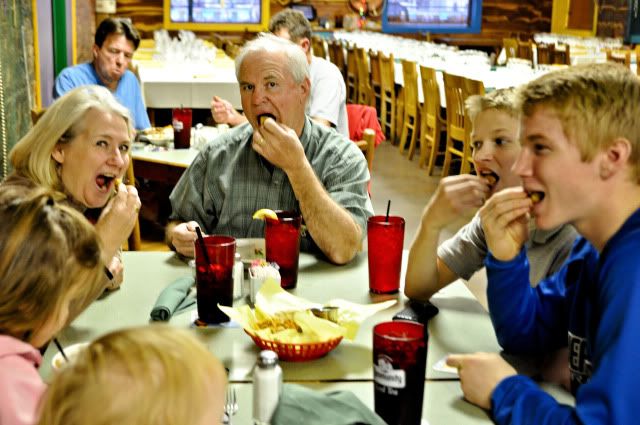 Teancum gave Rachel some money to try out the claw machines, and she actually got something! All by herself! I couldn't believe it. Look at that face!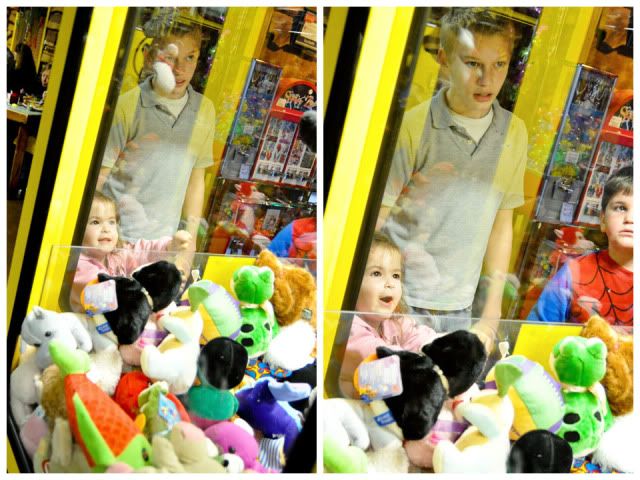 Yummmmm... Just what I needed, a bowl of gumbo... Good for the soul...

Hey! Rachel, Maggie! Look over there!!! A big alligator! LOOK! Oh well, I tried. Maybe it would have worked if I said dinosaur. haha.
The whole crew minus Rachel and Maggie's smiling faces...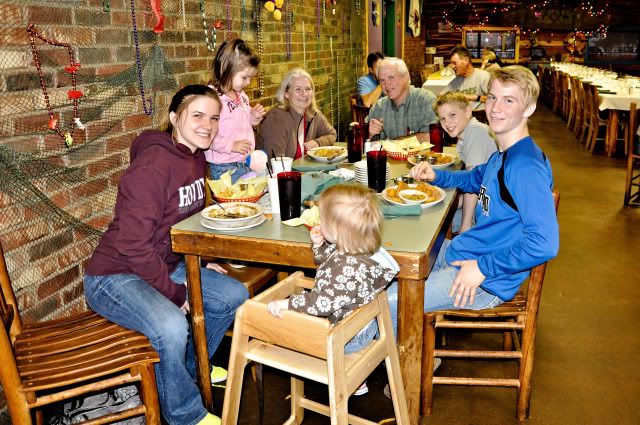 Somehow I feel secure even more at ease knowing here's a good bowl of gumbo close by. You know where to find me the next time I have a bad day. The stuff is magic.