Uncle Mike and Aunt Mariela sent the girls two sets of fun figurines to paint. One set was Princess, the other was Monsters Incorporated.
They loved them!!!
I never buy them stuff like this. It must be a Mommy thing--- No markers. No paint.
I've got enough to clean, you know what I'm saying?
However, this thought process is ridiculous! It's soooo easy to clean up!
And the girls feel so special with stuff like this!
Thank you Mike and Mariela!!! They had a stinking blast!
As you can tell... Rachel is 4...
And Maggie is 3... haha!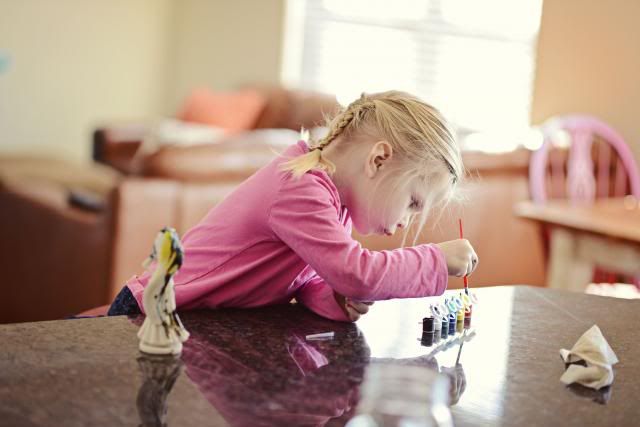 I'm thinking I should get more of these! It was excellent motivation to be good! And it wasn't treats! Plus, I just love how excited they were!
Score!!!