Every day without fail Tyler comes home and wrestling on the floor with the kids commences.
Luke LOVES it.
You can never start 'em to early around here. ;)
hehe...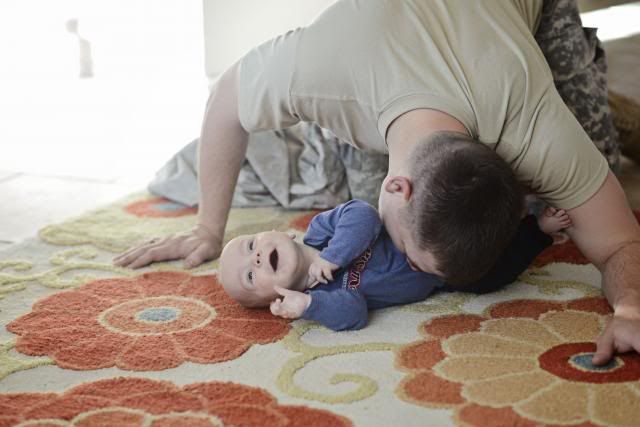 I love this boy! Love him! Love him! Love him!
I try and fight and wrestle with him, but I just can't. I always end up cuddling and kissing him instead.
I'm a sucker.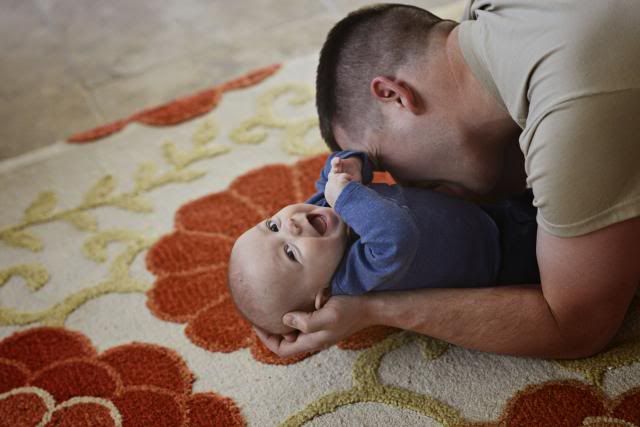 Seriously though, who wouldn't be?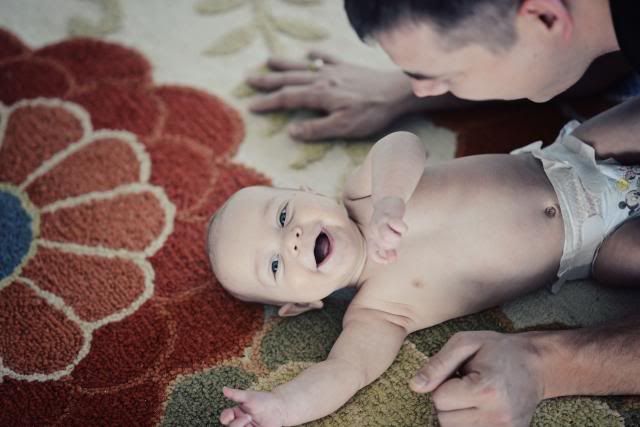 Okay Daddy! Is it Mommy's turn yet!?!?!