We've had several ice days here in Austin this winter! The whole city pretty much shuts down when this happens. Which means- Eggs, bacon, and biscuits for breakfast and Daddy gets to stay home! YAY!
The girls loved breaking up the ice on the trampoline...
This was probably their favorite! They got going pretty fast!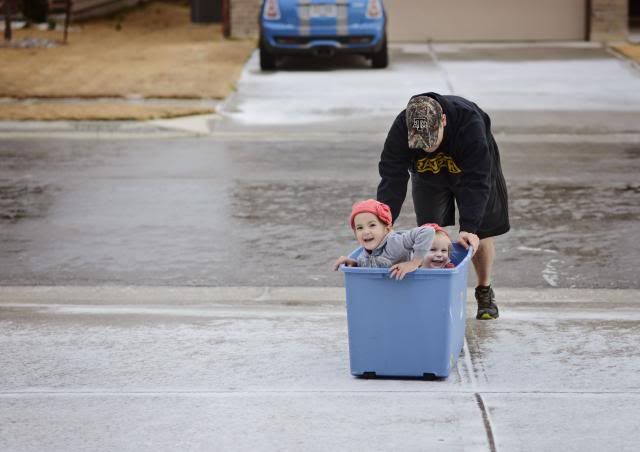 Sliding down the driveway with Dad... the girls had a blast.
Once we got frozen through, we all came in for some hot chocolate.
Austin, you can have as many ice days as you want.
Sincerely,
Jess Payne