So the plan for Christmas Eve was to make homemade pizza... but 5 o'clock rolled around far faster than planned, so we headed to Fuddruckers instead. ;)
The girls certainly didn't mind...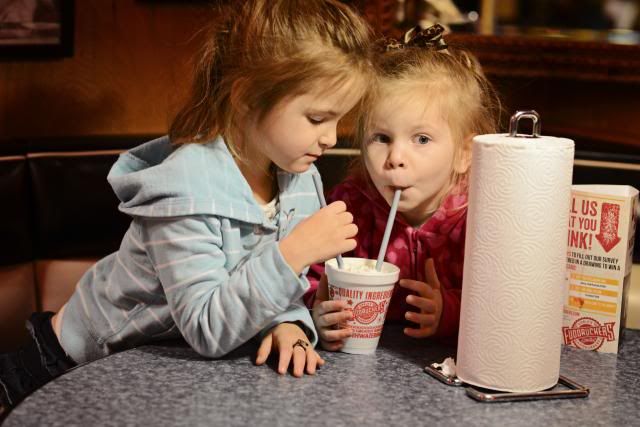 My little baby enjoying the view from his carseat... I can't believe how much he's grown since then!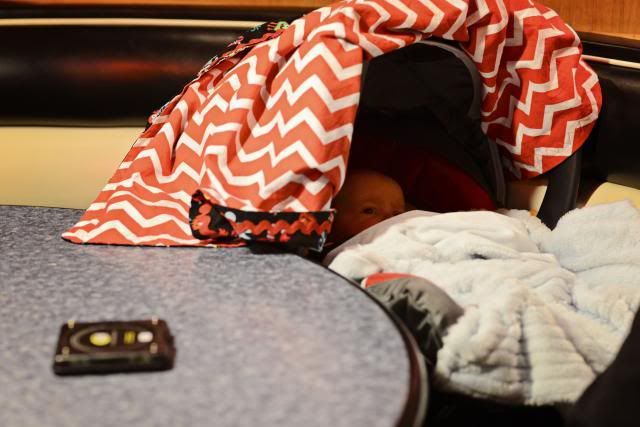 I caught this picture of my man... I'm so in love with him. And this picture. ;)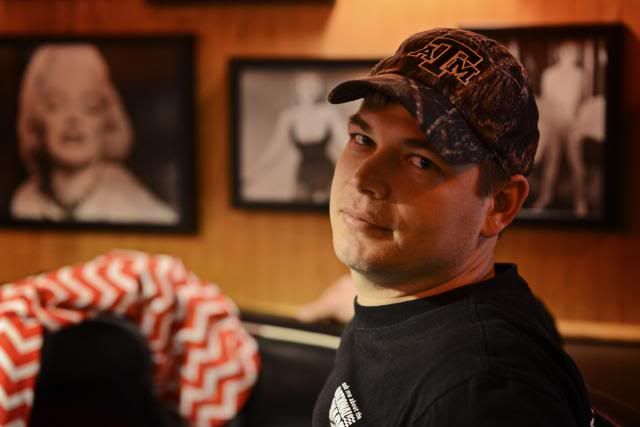 After dinner we drove around and looked at Christmas lights!
One street was just amazing so the girls and I got out of the car and walked around while Daddy and baby stayed warm in the car.
So magical... I love Christmas.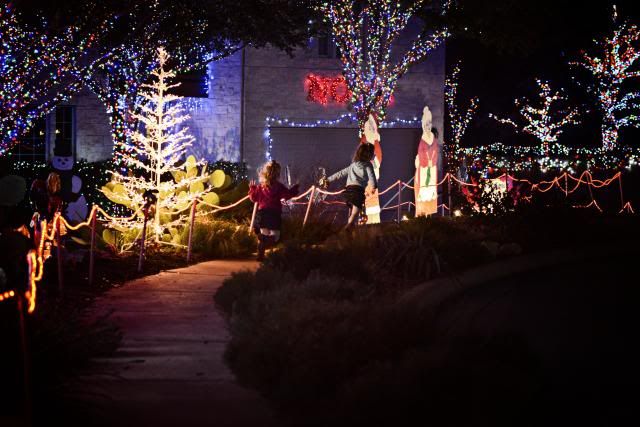 Love this one of Maggie...
Who would have guessed! Santa was there! And here they are putting in some last minute Christmas wishes...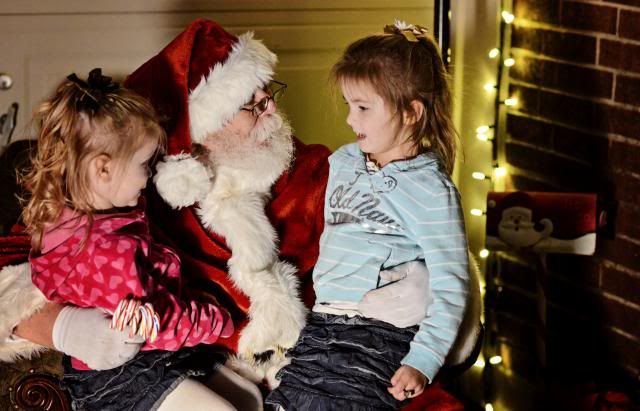 Such a happy memory recorded. I'm SO glad we have these pictures!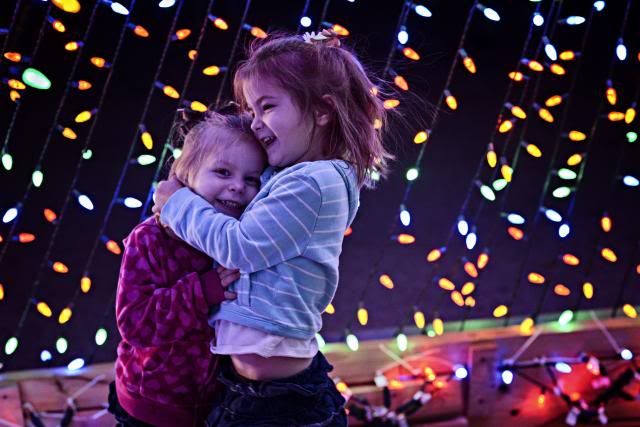 After this we headed home and read the "Cajun Night Before Christmas" and the Christmas Story from Luke... and then we sent the kids off to bed to dream..
.