It was a chilly day, so instead of going the park we went to the Woodlands Mall. Very very dangerous place- for me anyway. Living out in the country can make you go a little crazy when you step into a place with a Jamba Juice and a baby Gap. My two vices in the Woodlands! Luckily, I wasn't alone! We played at the "playground area", ate lunch, and then rode the carousel. That's the one thing about the Woodlands mall that hasn't changed since I was little- they still have that same carousel. good times.
she enjoyed climbing on the turtle the best...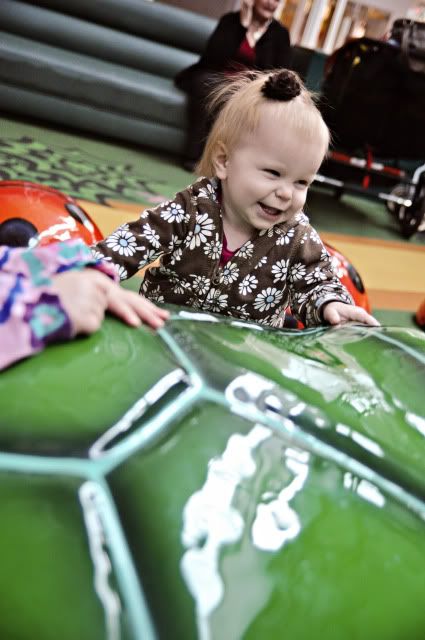 Where did Maggie go? Ha! There she is!


These two boogers spent most of their time sitting at the top of the slide causing traffic jams than actually sliding! Like I said- boogers!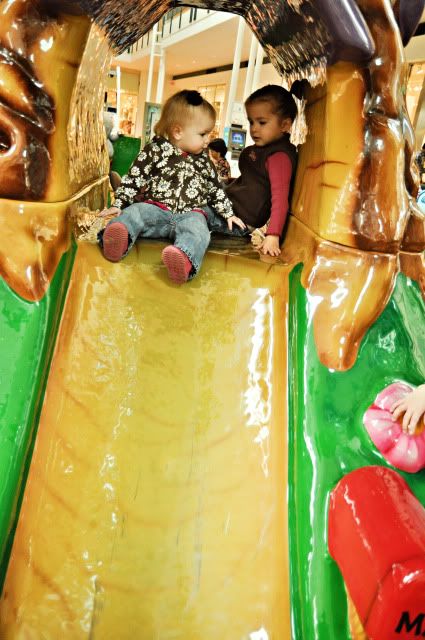 I think it was a hit! I'll have to remember this when it's 100 something degrees outside this summer...


finally! There she goes!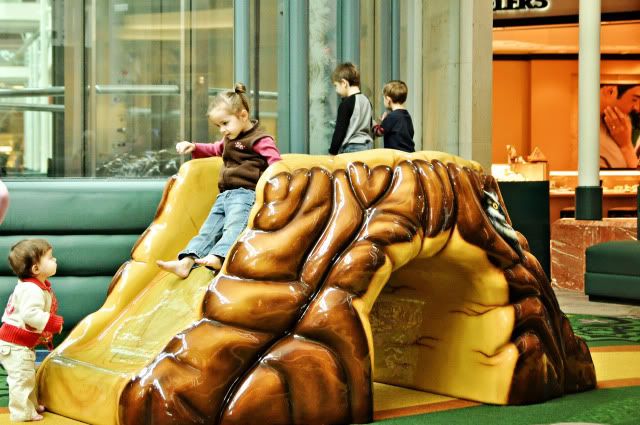 All babies love Nana-Nana...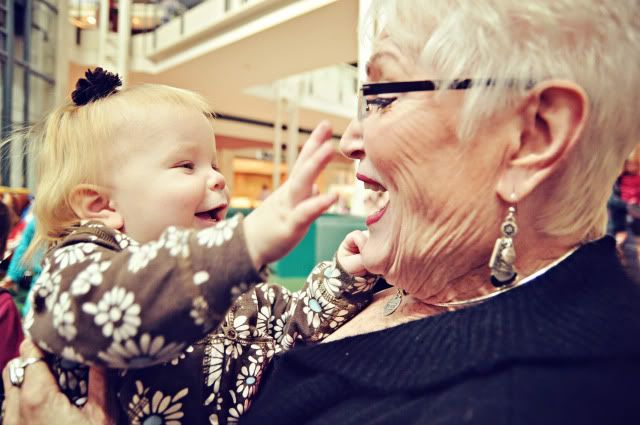 She's such a beautiful lady- even toddlers notice...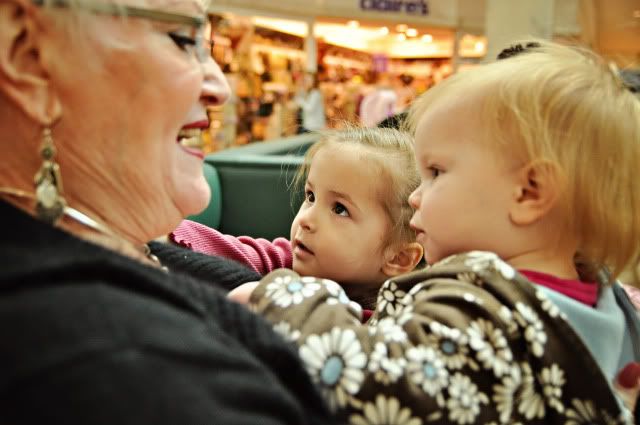 hehe, I like this one. They love playing with her jewelry and asking for lip gloss. ;)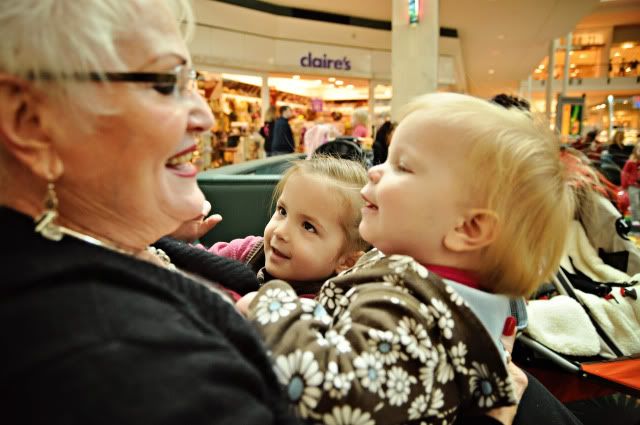 Carousel ride! And the Zebra is still my favorite!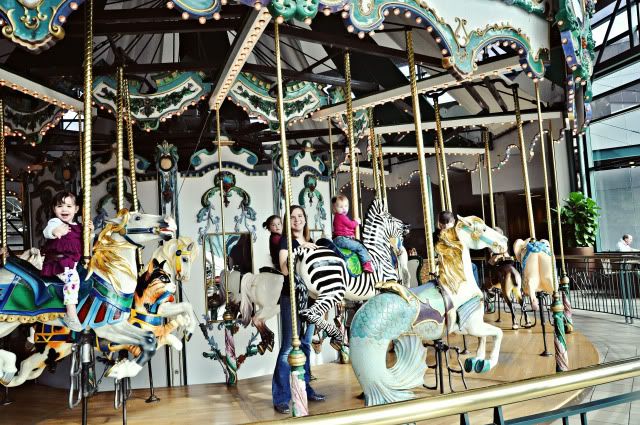 Until next time!