Before Tyler left we took the kiddos to Medieval Times! We had so much fun! I was a little concerned about having to hold the kids in our laps the entire time, but it actually wasn't so bad. They loved it! Especially "Princess Rachel".
She was sooooo excited to get to go to a castle!!! She talked about it for days afterwards.
Oh my this picture! Can you tell Rachel is a bit worried? I'll admit the bird dude made me nervous too! She loved wearing her new princess dress to the castle. I was hoping to curl her hair and put on a little crown, but we had to wake her up from her nap to get there on time. And you don't want to mess with Rachel right after naptime- trust me, it's not a pretty sight. ;)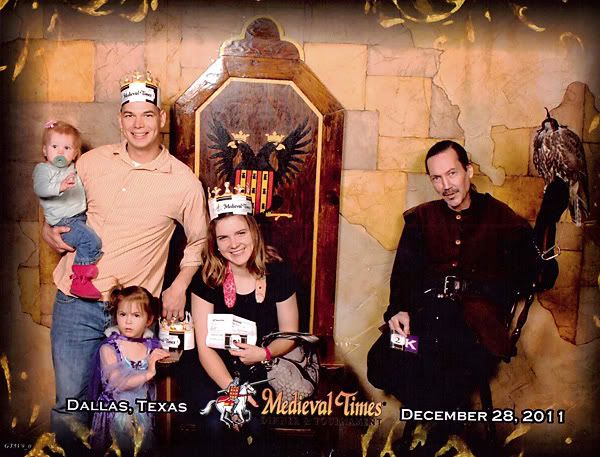 Remember how I mentioned we had to hold them in our laps the whole time? Hence only one picture from the show. I'm telling you- they loved it, I mean look at Rachel's face!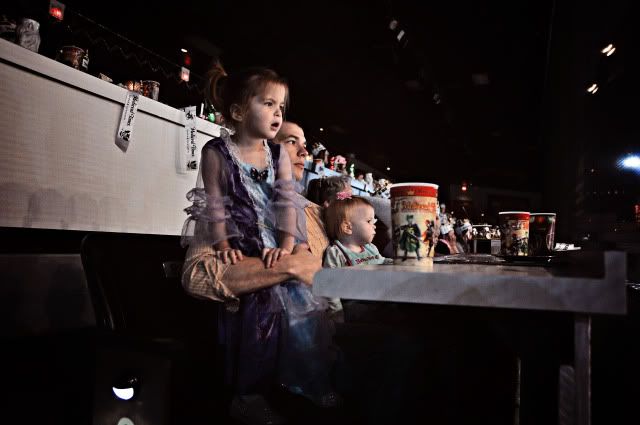 Thanks for taking your princesses to Medieval Times Daddy!