Rachel seriously woke up at five a.m. on Christmas morning. I couldn't tell you why I didn't see that one coming. I guess I thought she was too little for such things. Apparently not!
The BIG ONE. The Castle. You did good Santa Clause. She has played with it every single day since Christmas. I know that's only two weeks, but it's a record for Rachel.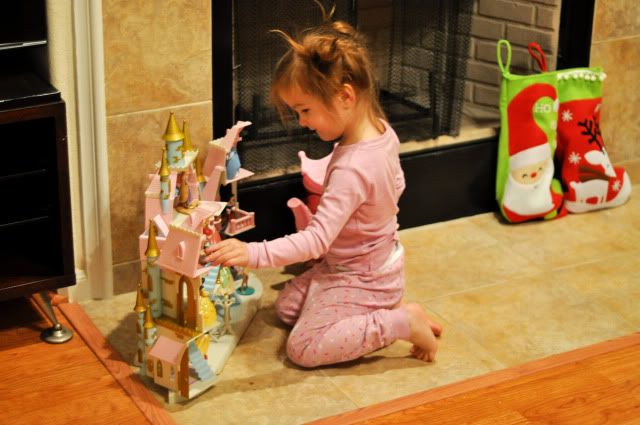 Oh my talk about a hit! There's no turning back now, this is definitely a girl household. Dress-up and all. No need to worry though, we can still beat you up. Don't be fooled by the sweetheart in the pink dress...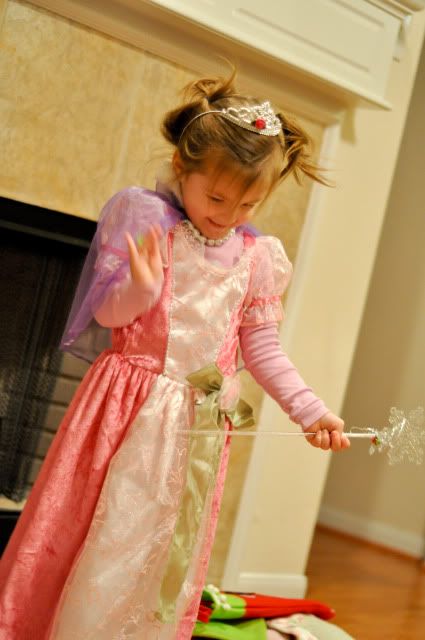 Miss Maggie with the chaos. The tea set was definitely her favorite, and still is today. Wanna know why? It has absolutely nothing to do this princesses or tea. It's simple really, it makes a big noise when it's dumped out and can be scattered about everywhere. It met all the Maggie qualifications.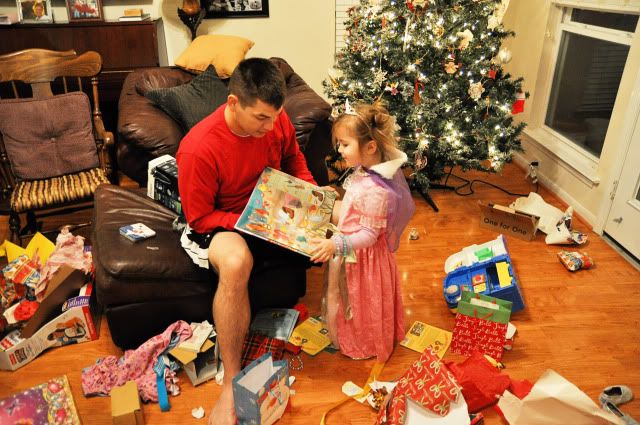 I think the girls did pretty good if I do say so myself. And the best part? Relaxing with my sweetie after the present extravaganza. {sigh}