Braums is THE place to get ice cream up here in north Texas. Growing up I've always been a Dairy Queen girl and for a while there it felt like I was cheating on my best friend every time we went to Braums instead of Dairy Queen! I know want you're thinking... "It's just Ice Cream!" But, there's no JUST about it. If I'm going to blow it, I must blow it on the best there is. And that's Braums. So so good. Tyler loves taking the kids and I to Braums and spoiling us rotten. And we never object!
A pair, a match, two peas in a pod these two...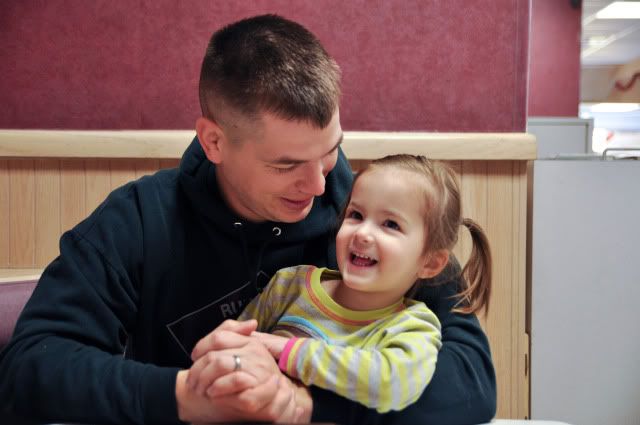 All three of them. Their faces crack me up. Rachel- total concentration, Daddy- mid-bite,and Maggie- "What new flavor is this?"


Maggie's Ice Cream Smile-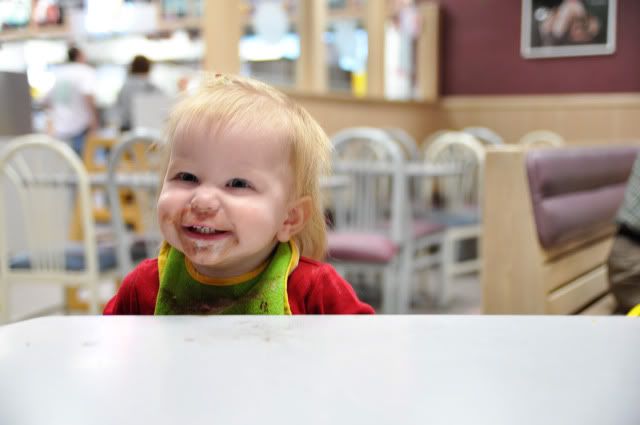 She wears it quite well, don't ya think?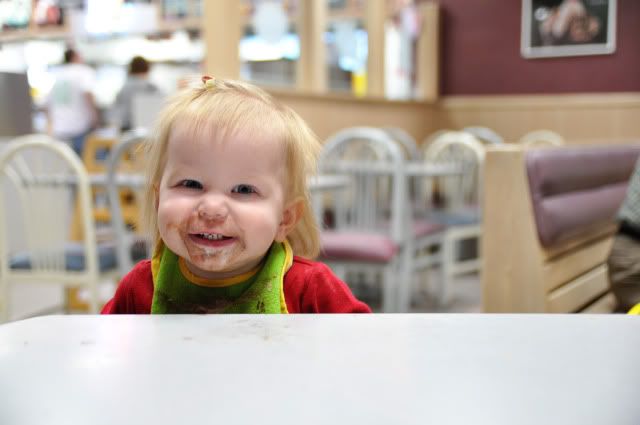 messy face and big smile= success!