The girls and I had a great day today- nothing but blue skies and chilly weather. But that's not the only reason why it was so great! We got to play with our friends- Mommy included!
Maggie and her fuzzy halo... I always knew she was an angel.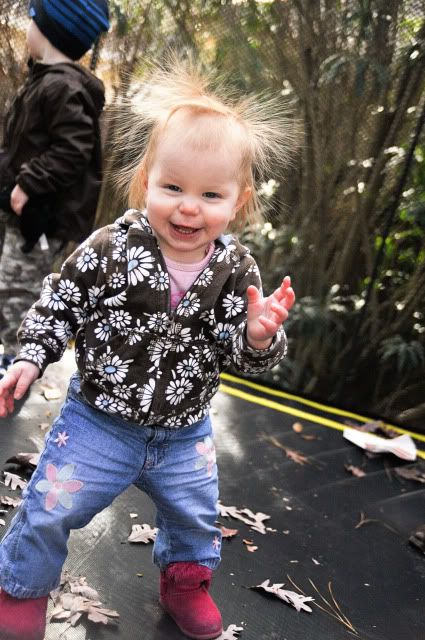 Maggie's hair is so wild! I've dubbed it un-tameable. The worst part about it is that she won't keep a dadgum bow in her hair to save her life. Goodness gracious, I guess we'll just have to hang in there until I have myself another ponytail girl... But I have to admit that I love her crazy hair especially on days like this. It's just so darn cute!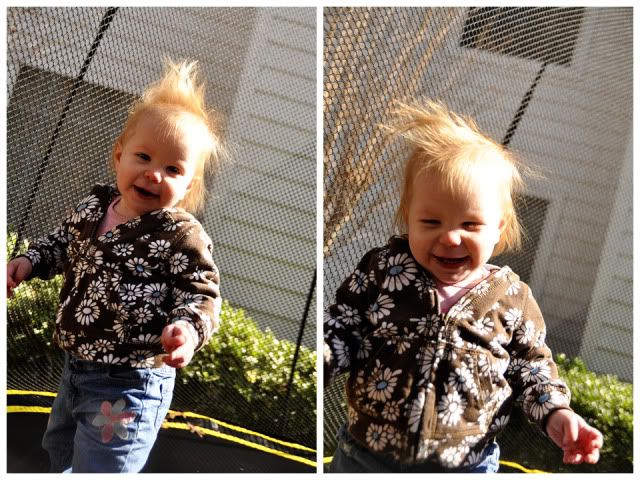 Feathers! Softy fluffy feathers! Like a baby chick.
I love it when the sun shines through it like that.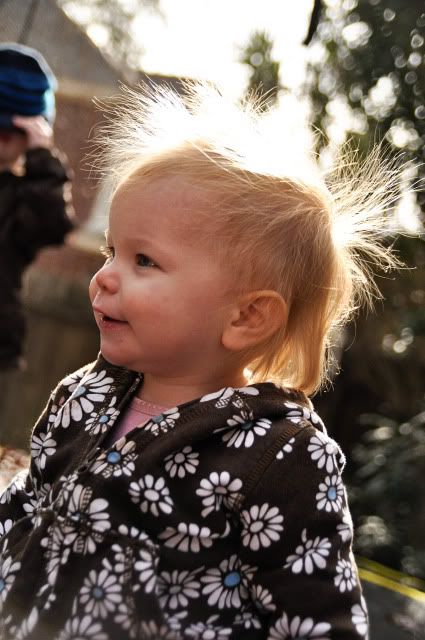 I believe in angels. Always have. Not just the ones looking out for us above, but all the ones alive and living among us. This girl always comes into my life when I could so use a guardian angel. Funny thing is- we met in high school, but never really hit it off until college (how did I get so jipped in high school? sheesh!). We wound up in the same Genetics class and lab at Texas A&M. It just happened to be my last semester and I was pregnant and taking 19 hours. Talk about a long and crazy semester. We'd study together and look at dumb fruit flies under a microscope together until finally that long semester was over. Whew!!! Then while Tyler was at Ranger School and I was 9 months pregnant she happened to only live 5 minutes away. And now, Tyler just left on deployment. And guess who happens to be there to hang out before my big marathon day?
That would be

Denise

...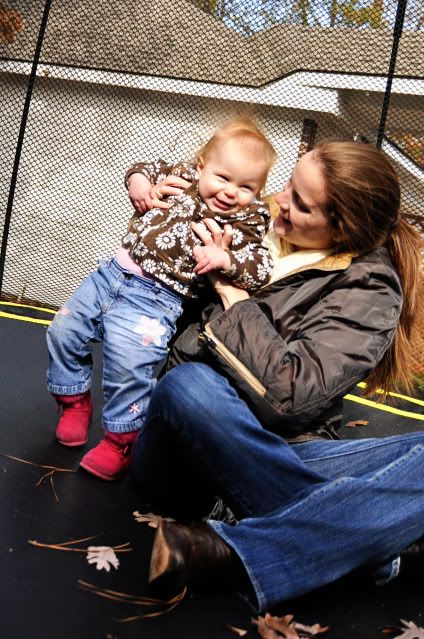 I so needed a day like this. Really though, you have no idea.

My little roo... always on my hip, in my arms, or in this case- in my lap. Hi there little Momma...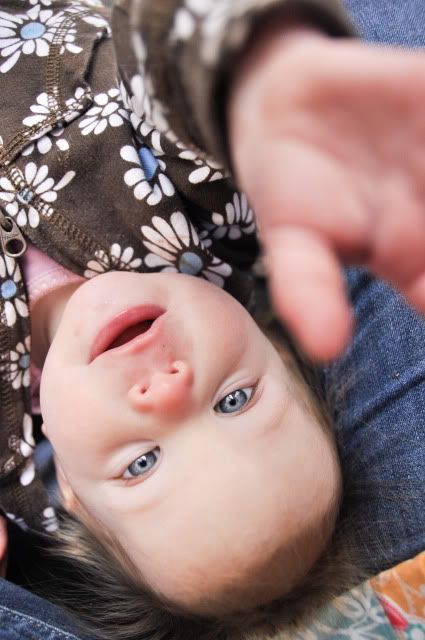 Rachel needed a day like this too...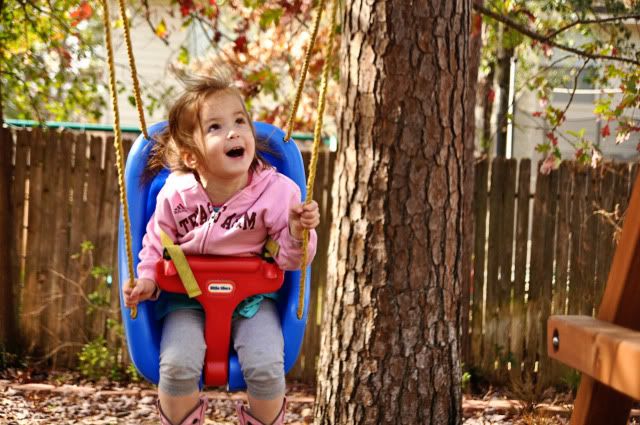 Look Denise! Look at this picture you took! Incredible.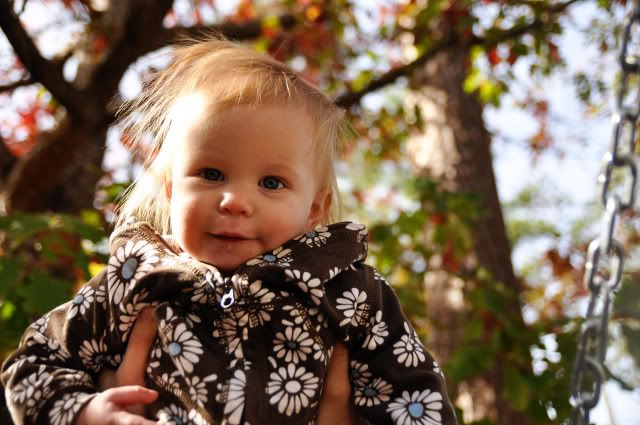 Yep, a natural.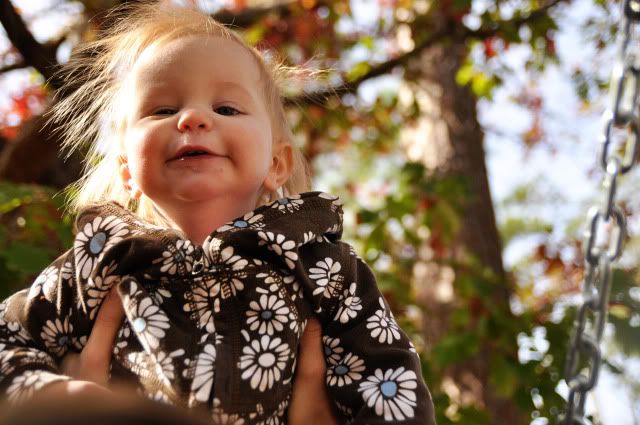 Us plus Maggie... haha... its been a "teething day".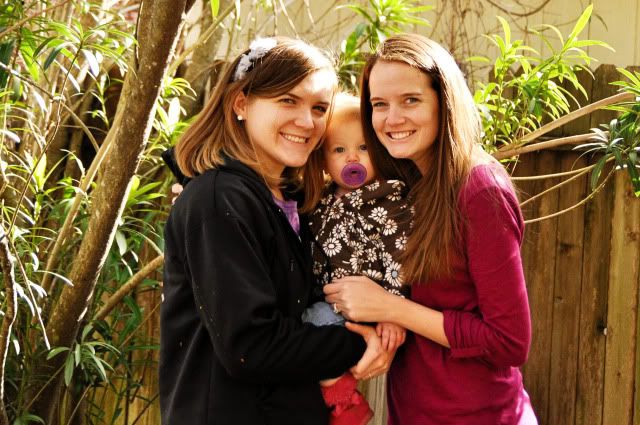 BOO!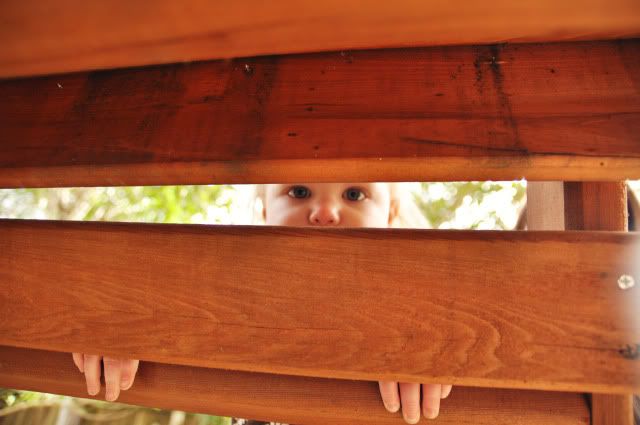 Such pretty colors...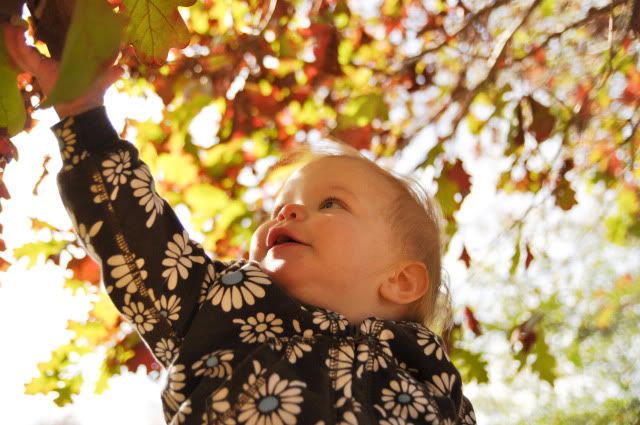 Another fuzzy halo!!! hahaha!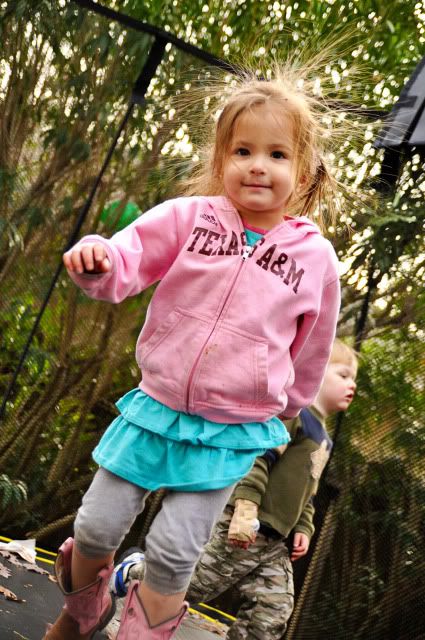 The boys and Rachel dug for worms for a good long time. We got home today and all Rachel wanted to do is go outside and look for worms. I really liked it! We should hang out with boys more often!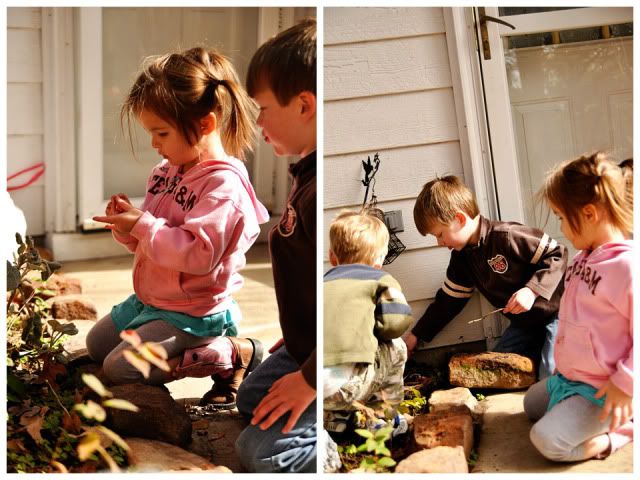 Someone liked the trampoline...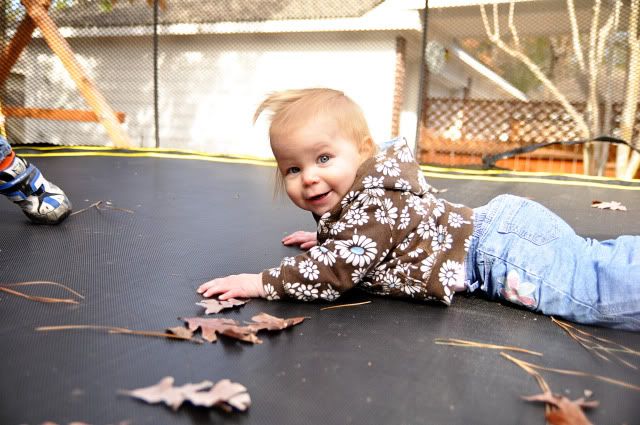 I hardly ever get pictures with ME in them! My dream is to get all three of us in a picture one of these days! I'm talking about all smiling and looking at the camera picture! Rachel was too busy playing. But Maggie was more than willing, I mean she was already in my lap! haha. Thank you Denise for the amazing pictures!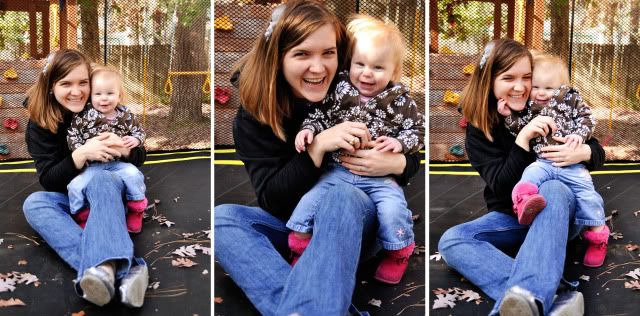 I love being a Mom, in case you couldn't tell...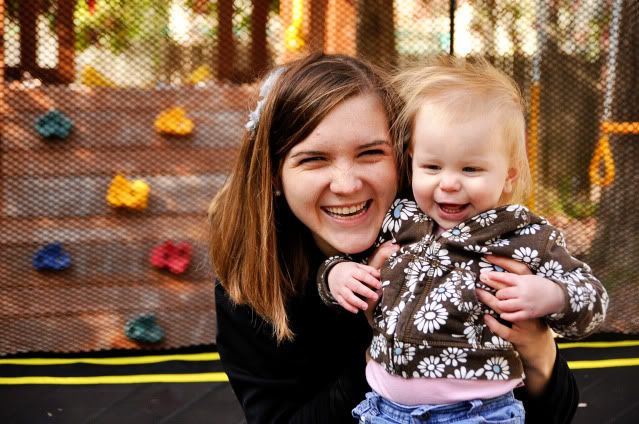 It was fun. I'm ready to do it again! haha!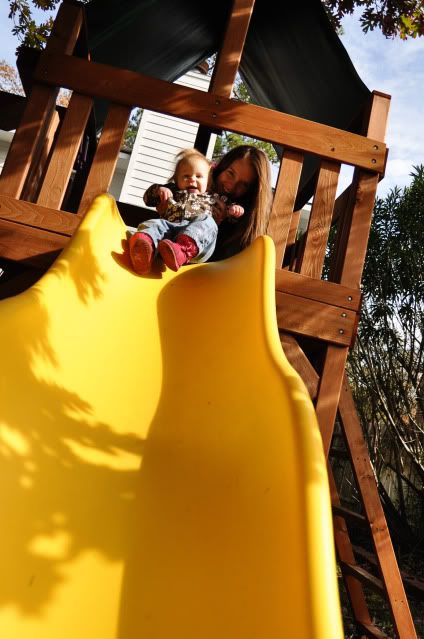 I'm so grateful for all the guardian angels in my life. Seen and Unseen.