Tonight must be the night that I catch up on all the random posts I've been missing!
Let's git er' done!
So, my wonderful friend Denise took some family photos for us back in... JANUARY!
Holy Smokes, that feels like an eternity ago! I saved them onto Tyler's computer and then completely forgot about them!
Funny story- I was so grumpy this day.
It was rainy and gloomy.
No-one seemed to be cooperating.
I had tried on too many scenerios of clothes not really digging any of them.
And did I mention it was rainy? I don't like rainy pictures. I like sunshiny pictures!
BAH!
I don't know how Denise managed to work with us on this day, but she did!
Thank you Denise!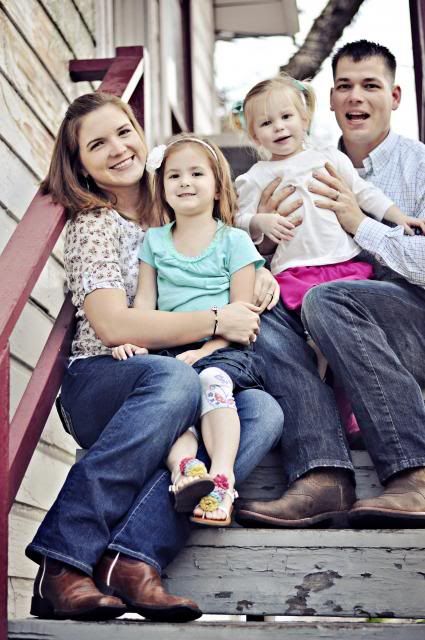 I really like this one... even Rachel's expression.
Funny girl.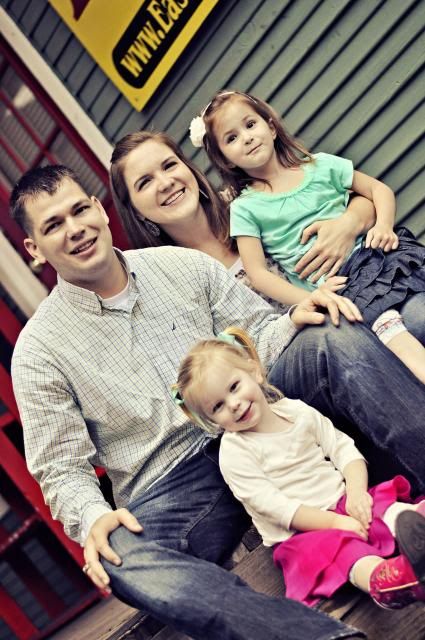 If you don't smile for Mommy in these pictures, Daddy will eat your GUTS!!!!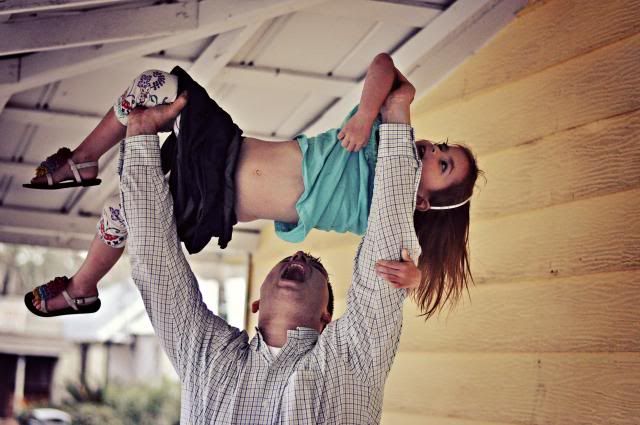 Me and my Man- oh how I love him.
This was during our post deployment honeymoon phase.
And little did we know that there was a twinkle in my eye and a little piece of heaven growing in my tummy already. :)
Miss Rachel being a goofball!
Sweet Maggie being sweet...