Happy Cow Appreciation Day!
Did you know that if you dress up like a cow on "Cow Appreciation Day" that Chick-fil-a will give you a free value meal?!?
It's true. You can go for every meal if you want to!
"MOOOOOOOO!!!!!"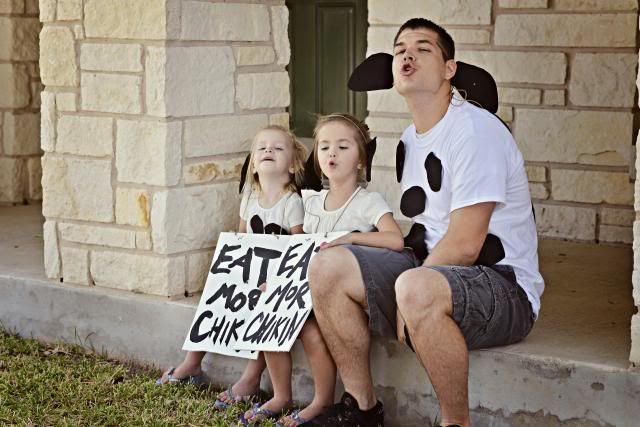 Maggie Moooooo was on board! hehe!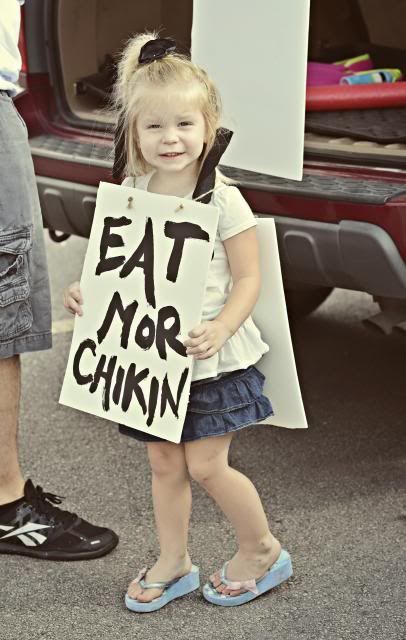 She looks way too grown up in these pictures!
Must be those platform Cinderella flip-flops!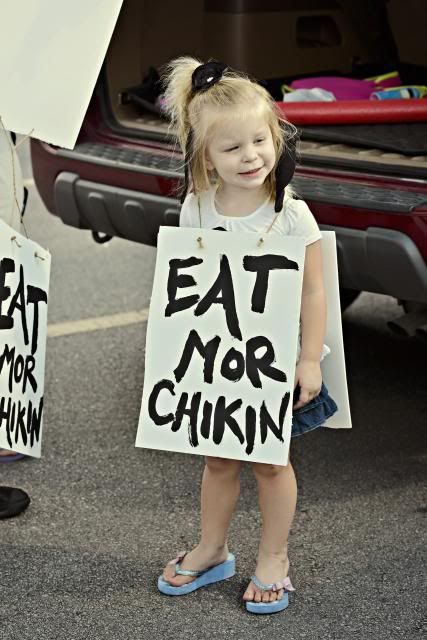 Tyler (graciously) dressed up like a cow too... he didn't say it but I'm pretty sure he was diggin it! haha!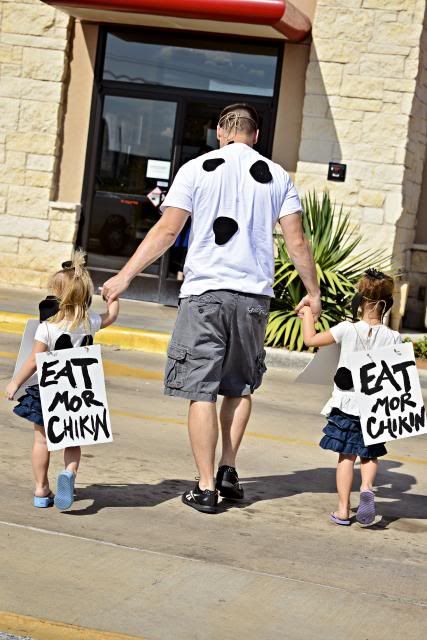 I was pretty proud of my signs! Thanks Sarah for the awesome idea! ;)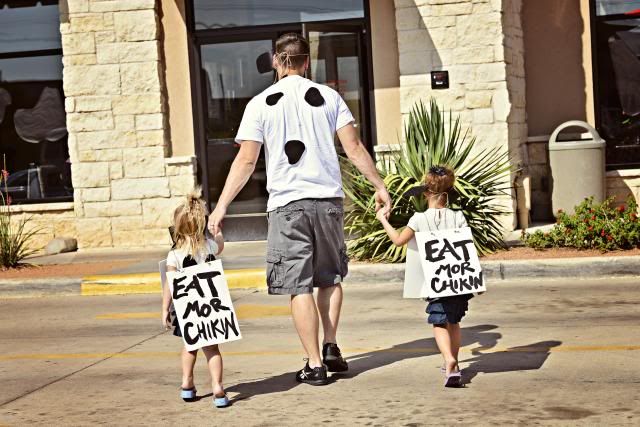 I really love Chick-fil-a... seriously, I love it.
I hadn't been in like 4 months believe it or not... and it tasted good!
Proof that I was a pregnant cow! hahahaha! Oh dear, that was funny.
And it also made me feel like crying.
I promise there's a baby boy growing in my belly and not in my cheeks (sheesh, let the third trimester swelling begin!)... and he liked the Chick-fil-a dinner too!