Our neighborhood has a little 4th of July day parade every year.
Thankfully we found out about it the night before! Sure glad we didn't miss out!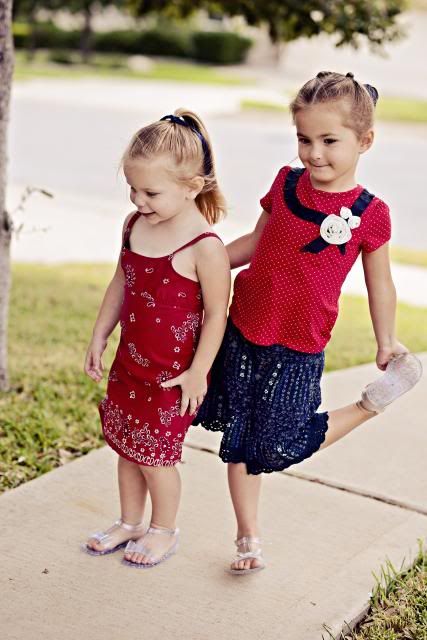 Happy 4th!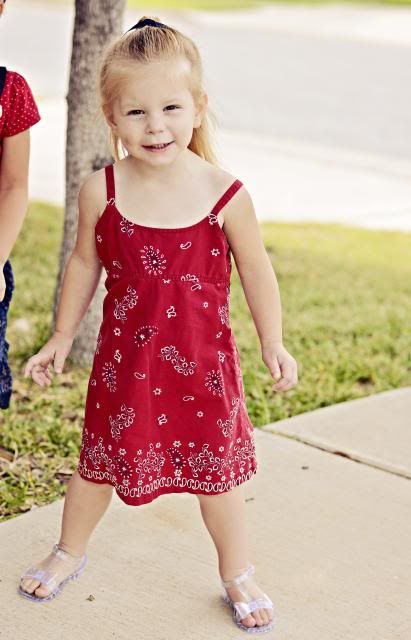 "Smile for a picture!"
Of course for Rachel "smile for a picture" means this... every single time. haha!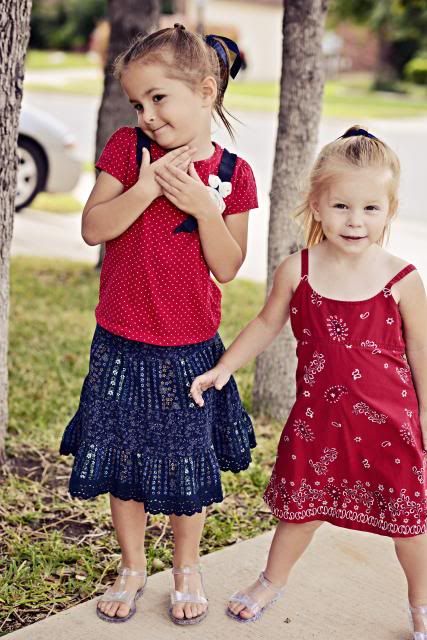 It was a small little parade... people decorated their bikes, strollers, and even their doggies...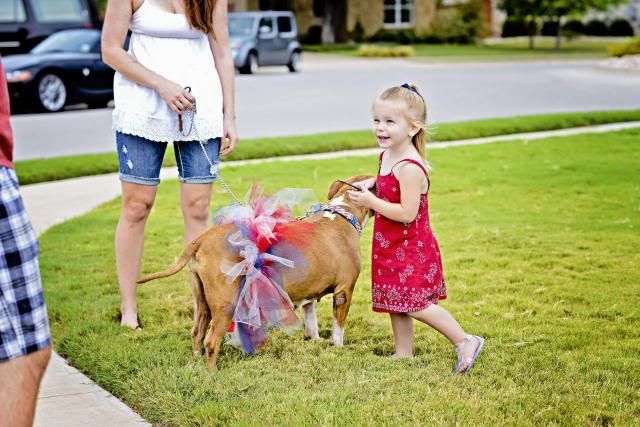 Maggie is addicted to dogs... all kinds.
I want a family dog sooooo bad! Always have... I think we're getting close... maybe... I hope... probably not.. probably so...
As you can see this is a conflicted issue.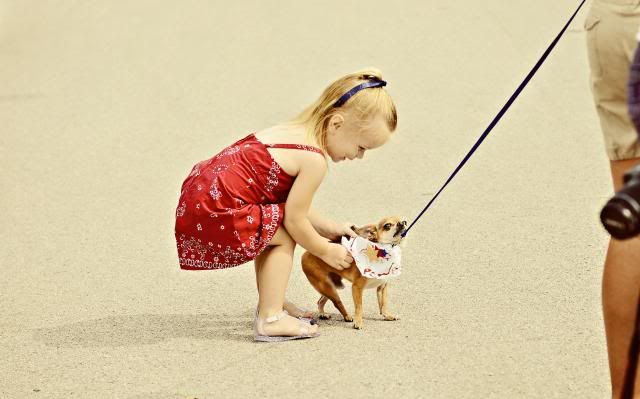 Happy Birthday America!!!
Smile for me!!!
love the enthusiasm... the life of a Mommy photographer...
At the end of the parade they gave out free hot dogs, sodas, chips, and ice cream! YAY!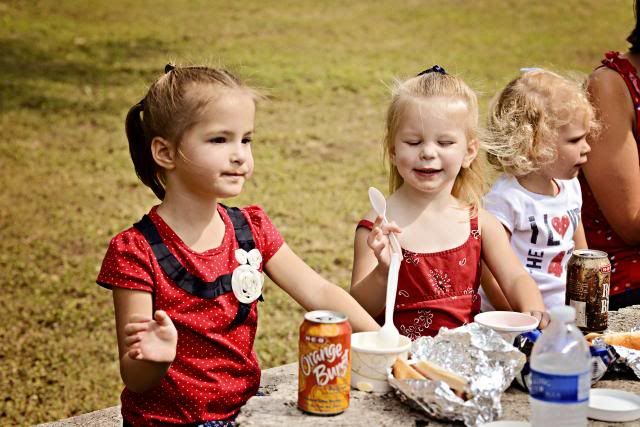 It was a marvelous, low key, July 4th.
The girls and I played and Daddy worked on bunk beds in the garage...
Just another day in paradise.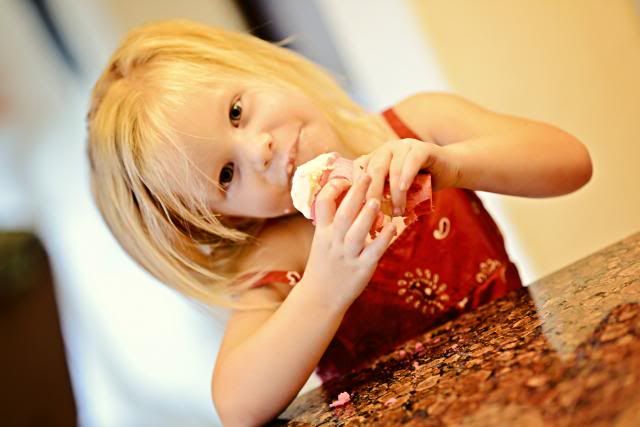 This is how Maggie eats her ice cream...
We keep telling her it's not a great idea, but she is just so excited to get
to the cone that she can't help herself!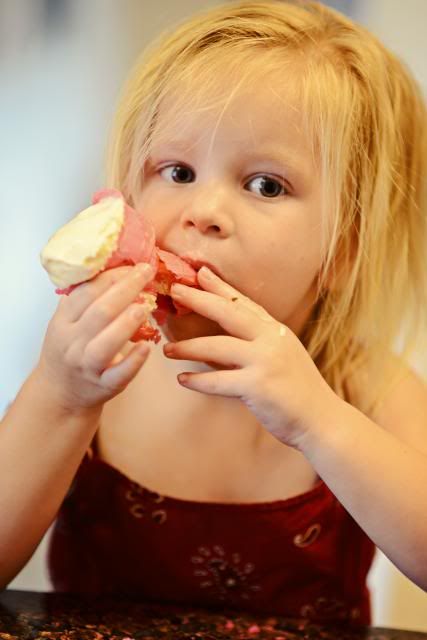 Funny girl!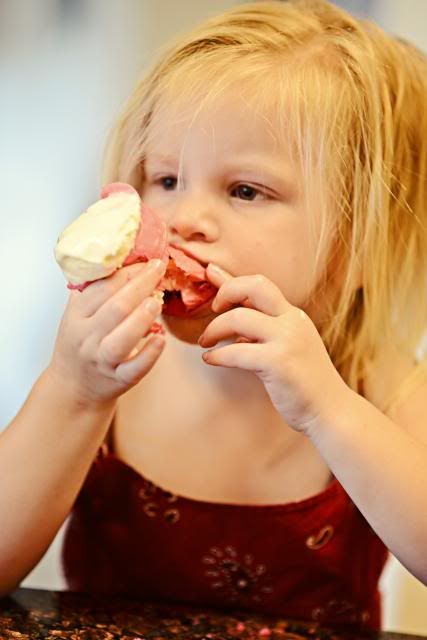 That's one way to get the job done.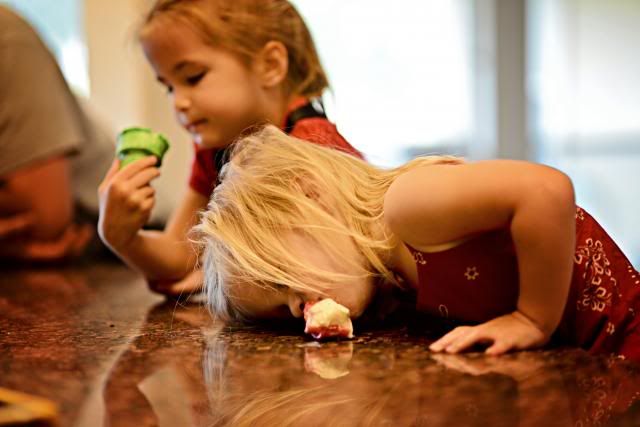 We hope you all had a fabulous holiday!
Freedom isn't Free.
God Bless America.