Long, lazy summer days always call for a little chalk art...
or maybe a lot...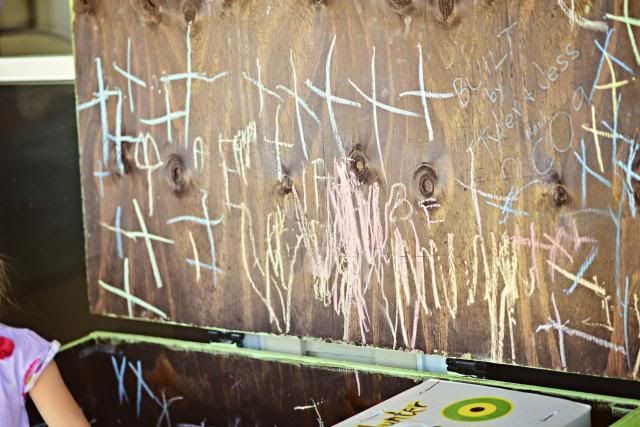 The culprit has beautiful, ooey-gooey brown eyes...
don't let them fool you...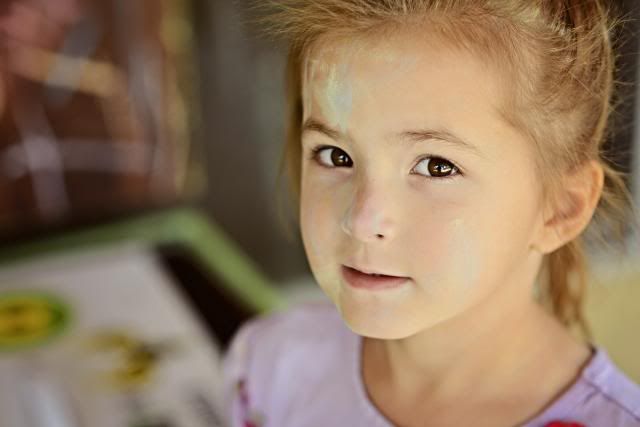 There is evidence everywhere... the entire concrete floor is covered along with the sides of the house, screen windows, doors, toy box, and the grill. I never stop her. After all, it's just chalk.
Can I tell you a little secret?
I think it makes our back porch look even better. ;)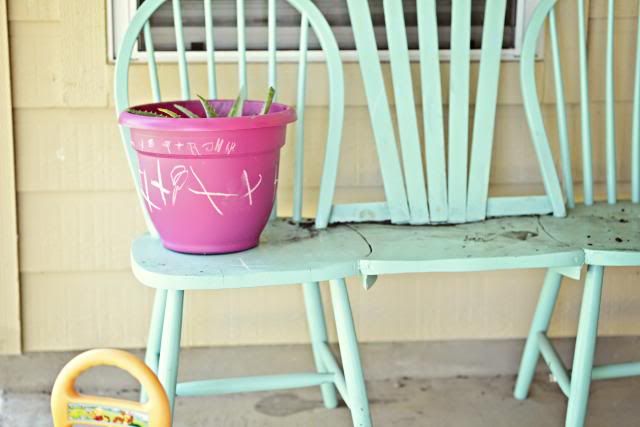 This is the culprits sidekick!
She likes chalk too. ;)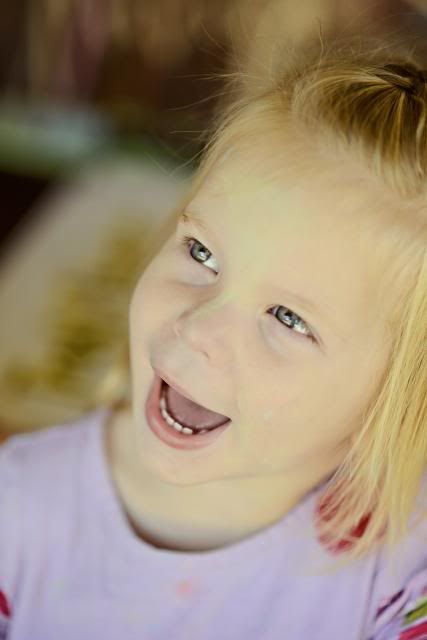 Oh, and once everything is marked and beautified, we mustn't forget to color our faces and powder our dresses! hehe! I love my girls.
Isn't is obvious?
And that pretty much sums up our lazy summer day.
What do you do in the summertime?