While Tyler went to some training, the girls and I hit the road to Weatherford to play with family.
Uncle Joseph and Teancum both work at a gymnastics place called Maverick and guess what...?
They got us in FOR FREE! Yay!
The girls had a blast jumping around for a while. Thanks guys!
The castle playplace was a hit!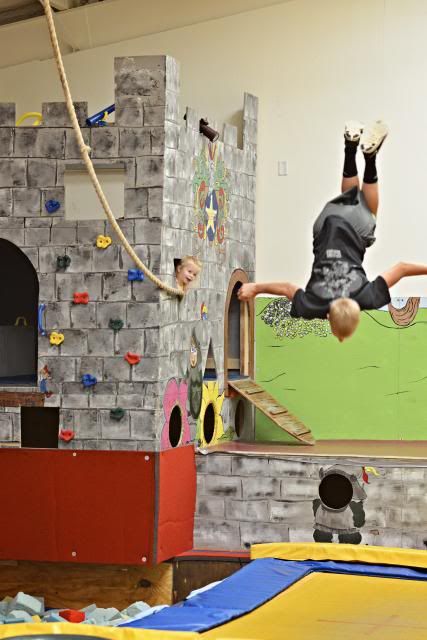 Rachel's cheesy grin...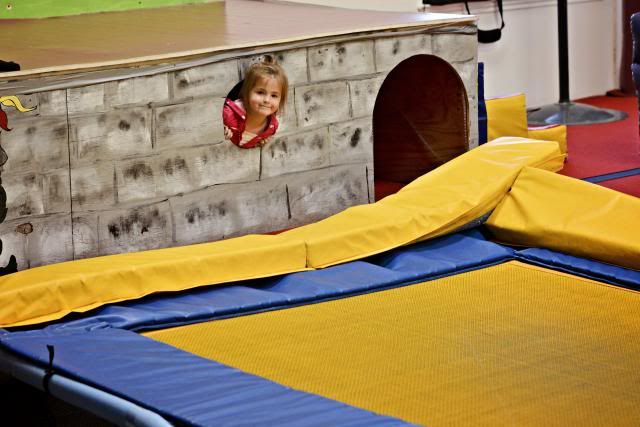 I just like this picture... I think it's the combination of the air-time and ponytail... yep, that and she's cute. ;)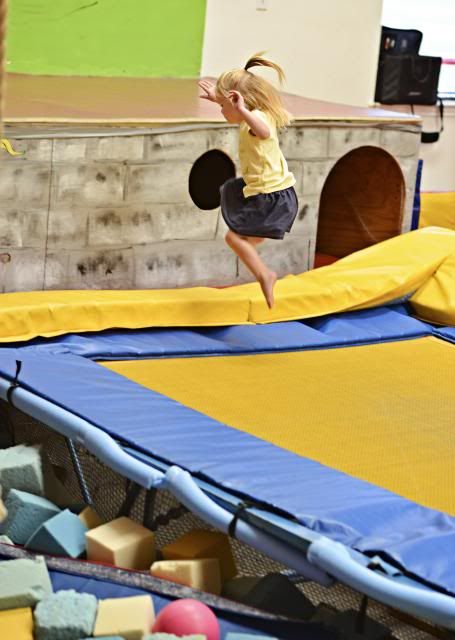 Really, really cute.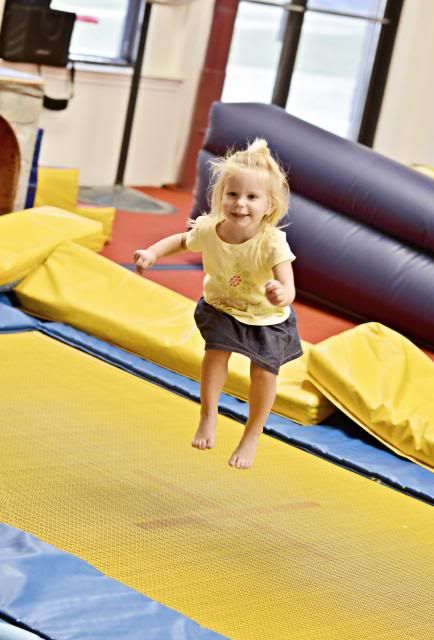 And then Rachel cracked her toenail almost all the way down to the bottom... Aw man...
It was dramatic, so I took a picture. ;)
She survived and even got up and kept jumping!
It was pretty gross though!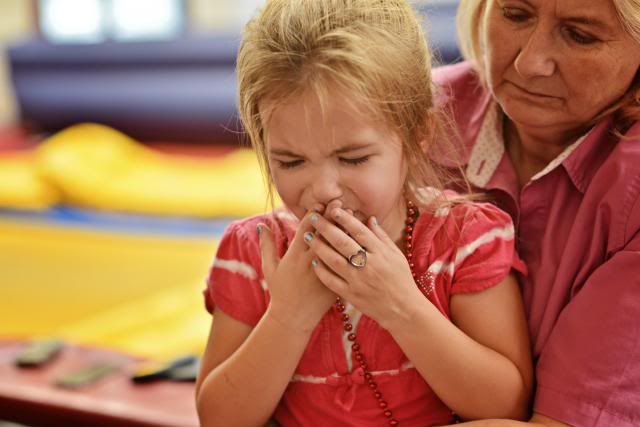 All in all- A WONDERFUL outing!
Nothing like foam cubes, a castle, and a zillion trampolines to make a kid happy. ;)