Daddy was only gone for three weeks, but it sure felt like a ton longer!
I know, somebody call the WAAAmmbulance!
But seriously, it killed me. Possibly the traveling while pregnant put it over the top, I'm not sure, but I definitely couldn't wait to pick him up.
Of course, we got there early and wasted time at the airport.
The girls found payphones and that kept them happy for a while.
Girls and phones- comes natural.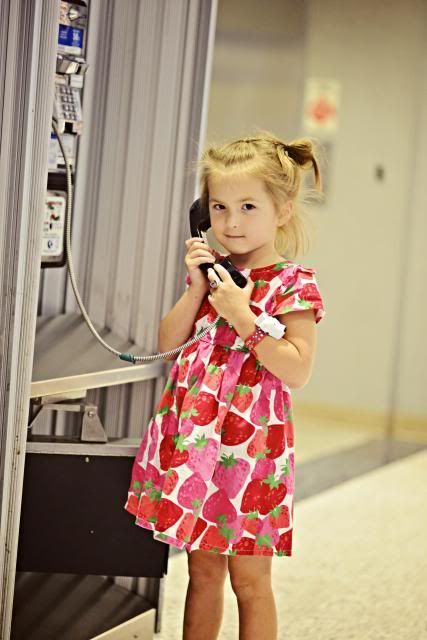 Telling Daddy to hurry up and come home!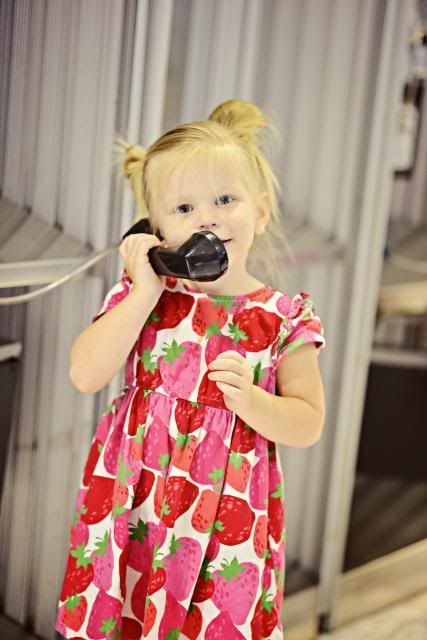 Our DADDY IS HOME!!!
The girls were ECSTATIC!
I've got to just take a moment to say how proud I am of my husband.
I feel so lucky to have him as my husband. He is constantly sacrificing his time and wants to do things for his girls. I love that he is constantly pursuing new opportunities and reaching new goals.
So glad that he finally had the opportunity to go and complete Airborne school.
I love him so darn much!
Thanks for being my partner through this crazy little thing called life.
You make it better than I ever could have imagined.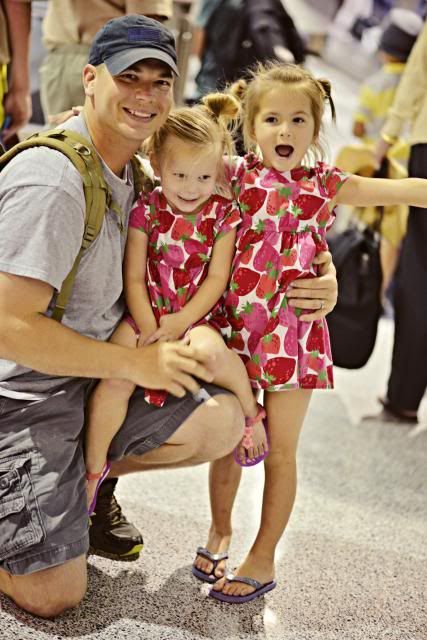 And then we got home and fought Daddy! We beat him up!
And he loved it. ;)
And if you're wondering how we got the girls to go to bed...
we bribed them with Krispy Kreme in the morning!