The girls have been begging me to make s'mores lately.
While we were in Weatherford, it seemed like the perfect opportunity.
Plus, everybody could enjoy.
"I got this Grandma..."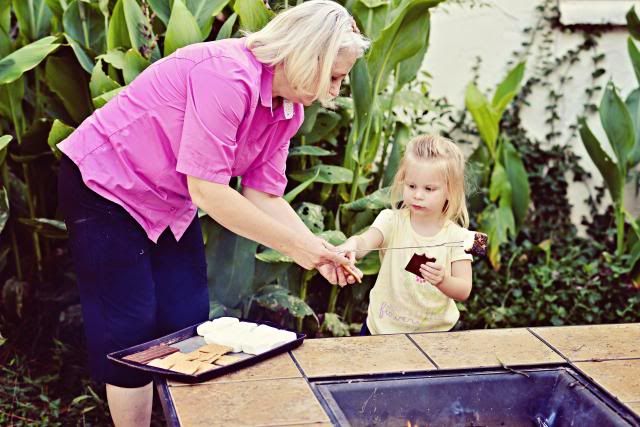 I like to look at her cheeks in this picture... full of chocolate.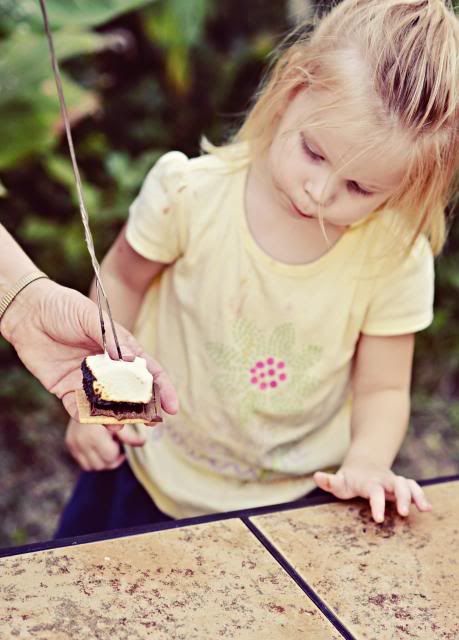 First bite...
I like making my girls wishes come true. Even if it's just s'mores and even if it turns out messy. :)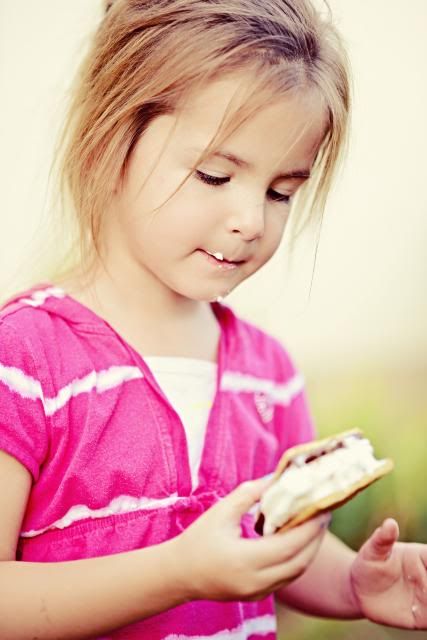 Being a Mom means that almost every activity ends up with one big mess.
Especially s'mores.
And especially if your girls decide that all they really like is the chocolate in the middle.
hahaha!
It was worth it.